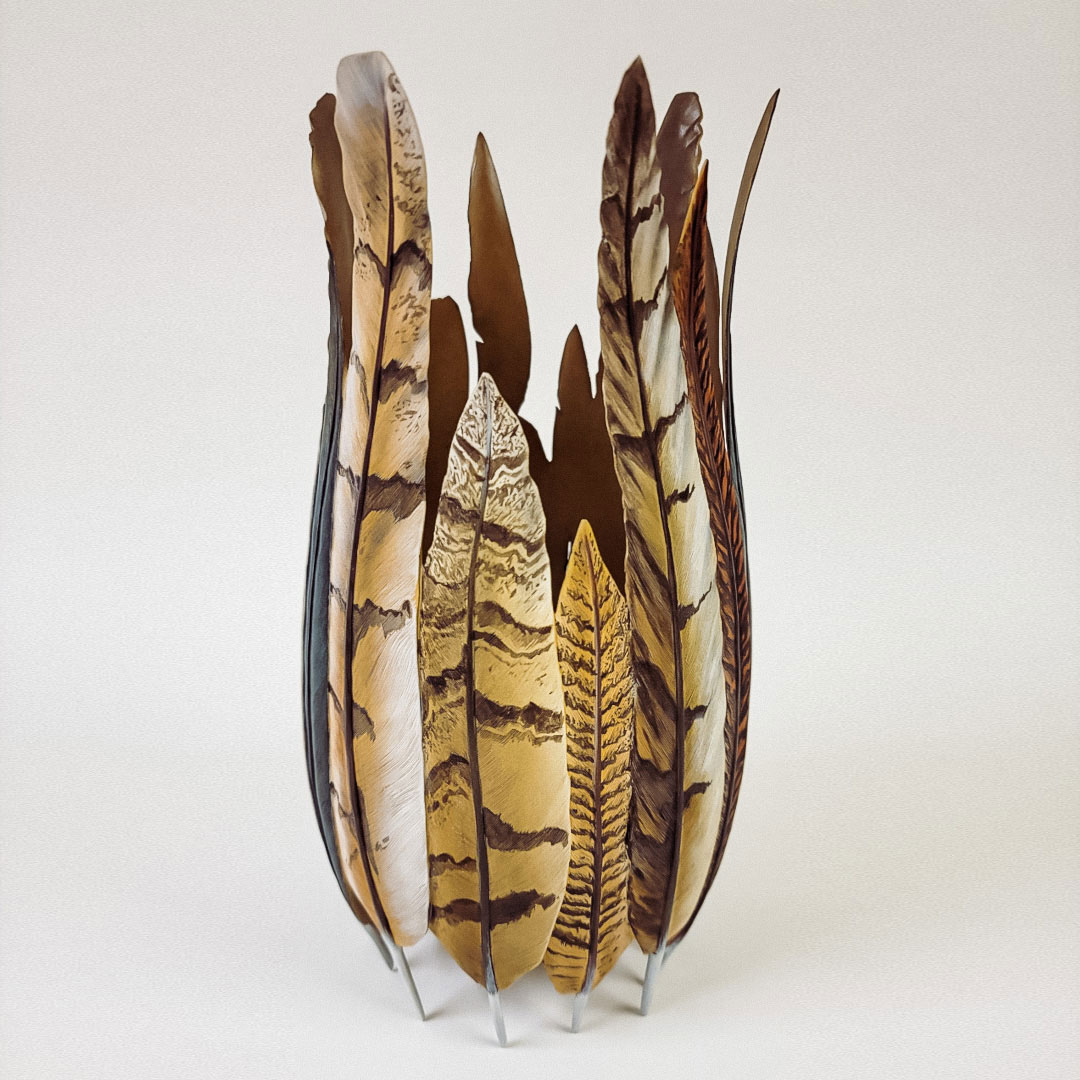 In October 2022, SK Arts' Permanent Collection received a boost, acquiring a donation of 14 pieces from Frank Sudol, an internationally renowned woodturner. A third of the 46-piece donation, the pieces were split between SK Arts, The Mann Art Gallery in Prince Albert and the Moose Jaw Museum and Art Gallery. The collection has been donated by Dr. Michael Kowbel and his wife, Mrs. Debbie Kowbel, friends of the late artist.
Frank Sudol's love affair with nature was lifelong. Born on a farm in Paddockwood, Saskatchewan, 40 minutes north of Prince Albert, Frank left the province to study and later teach in Alberta, where he met his partner, Lois Laycraft. The couple retired to Paddockwood in 1975, where it took them 14 years to build a sprawling 2800 square foot log home primarily with their own hands. The couple also ran a Christmas tree farm until Sudol died in 2006.
Frank started his carving career following a trip to New York to study with Giles Gilson, an enthusiastic and passionate woodturning artist famous for his unusual designs. Sudol's work started out as chairs and bowls, designed from thick wood. Later, they became thinner, pierced, and more detailed and intricate.
Frank's work was an immediate success. The artist spent his latter years spinning and carving wood with the most intricate details. When asked how he achieved the lacework and patterns of nature that he is famous for in a feature for the Nature Transformed: Wood Art from the Bohlen Collection publication, Frank shared that it was an accident at first. However, he had come to depend on its repetition as a miracle.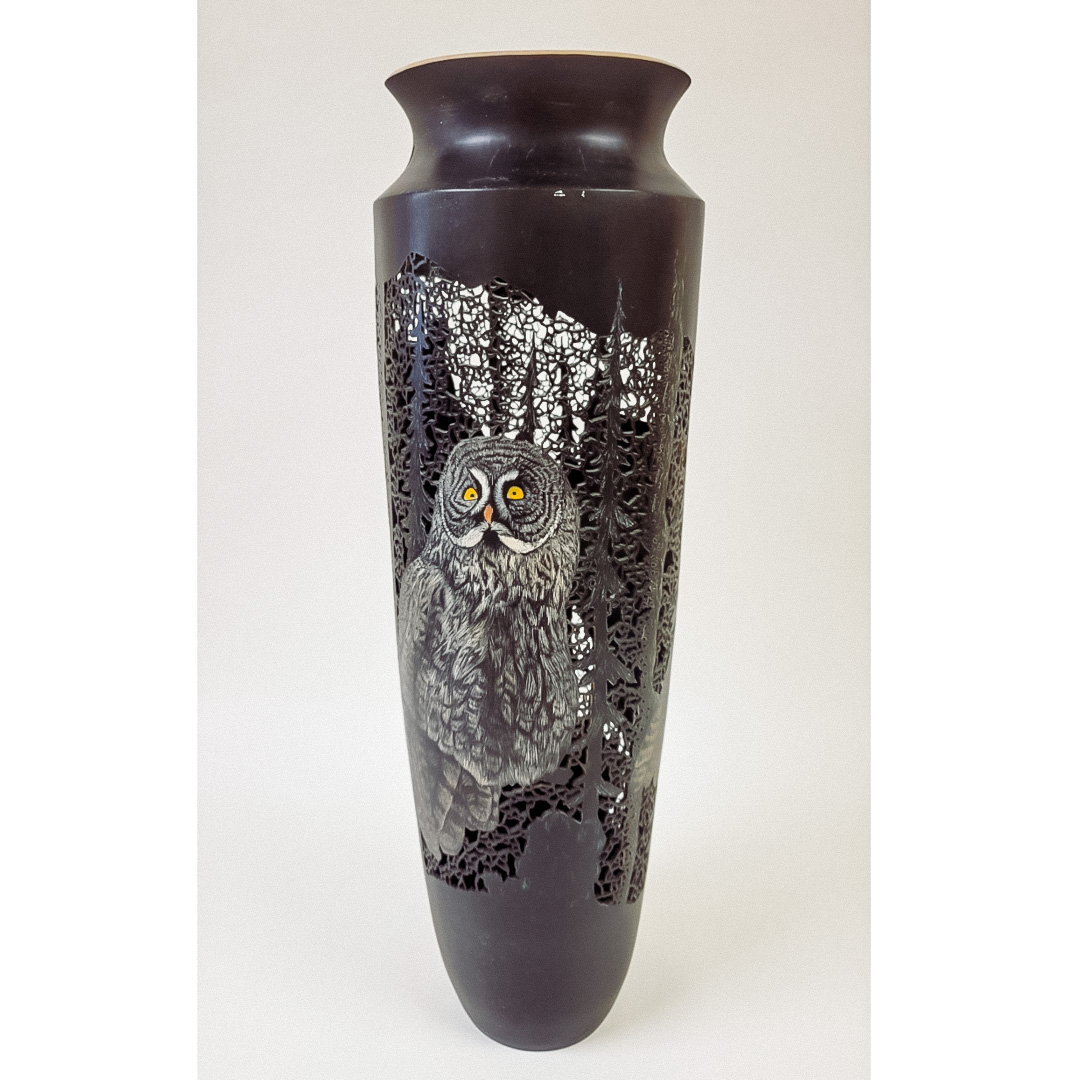 The Mann Art Gallery in Prince Albert's first accessioned piece in 1994 was by Frank Sudol. Since then, the gallery has only acquired one other item by Sudol.
"The very first object accessioned by the Mann Art Gallery was a wooden vessel by Frank Sudol titled Lacy Birch. Frank's studio was about half an hour outside Prince Albert in Paddockwood, so it makes perfect sense to increase our holdings of this influential and innovative wood turner so substantially." shared Marcus Miller, director and curator at the Mann Art Gallery.
Further South, the acquisition of Sudol work adds strength and diversity to its Saskatchewan crafts collection at the Moose Jaw Museum.
"We have a strong craft representation in our collection, mainly in ceramics. We are excited to add these wood-turned pieces to build on and show the excellence in craft we have in the province." stated director and curator Jennifer McRorie at the museum.
For SK Arts, the donation embodies the agency's mandate to support the work of local artists through preservation and public access.
"It has been such a pleasure to learn about Frank Sudol from Dr. Michael Kowbel and Mrs. Debbie Kowbel. Their incredible generosity and support have meant that this important artist's work will be represented in several collections across Saskatchewan," said Julia Krueger, Registrar of the Permanent Collection at SK Arts. "We are committed to comprehensively collecting the art of Saskatchewan; and with the generous Kowbel donation, a more comprehensive snapshot of Sudol's innovative career will be preserved and made accessible to the public."
SK Arts began curating the Permanent Collection in 1950, just two years after the agency was formed. Seven decades later, the collection stands at over 3000 pieces, rendering it a wealth of Saskatchewan's artistic history. Developed through donations and purchases, the Permanent Collection's addition of the Sudol donation is the agency eighth set of donations since the start of the year.
A donation seven years in it's making, Frank Sudol's work has found its way back home.
FEATURE IMAGE
Frank Sudol Feathers 2003 Saskatchewan birch 26 x 14 cm
Donated to SK Arts' Permanent Collection by Dr. Michael and Mrs. Debbie Kowbel in recognition of Frank Sudol's artistic talent and friendship.