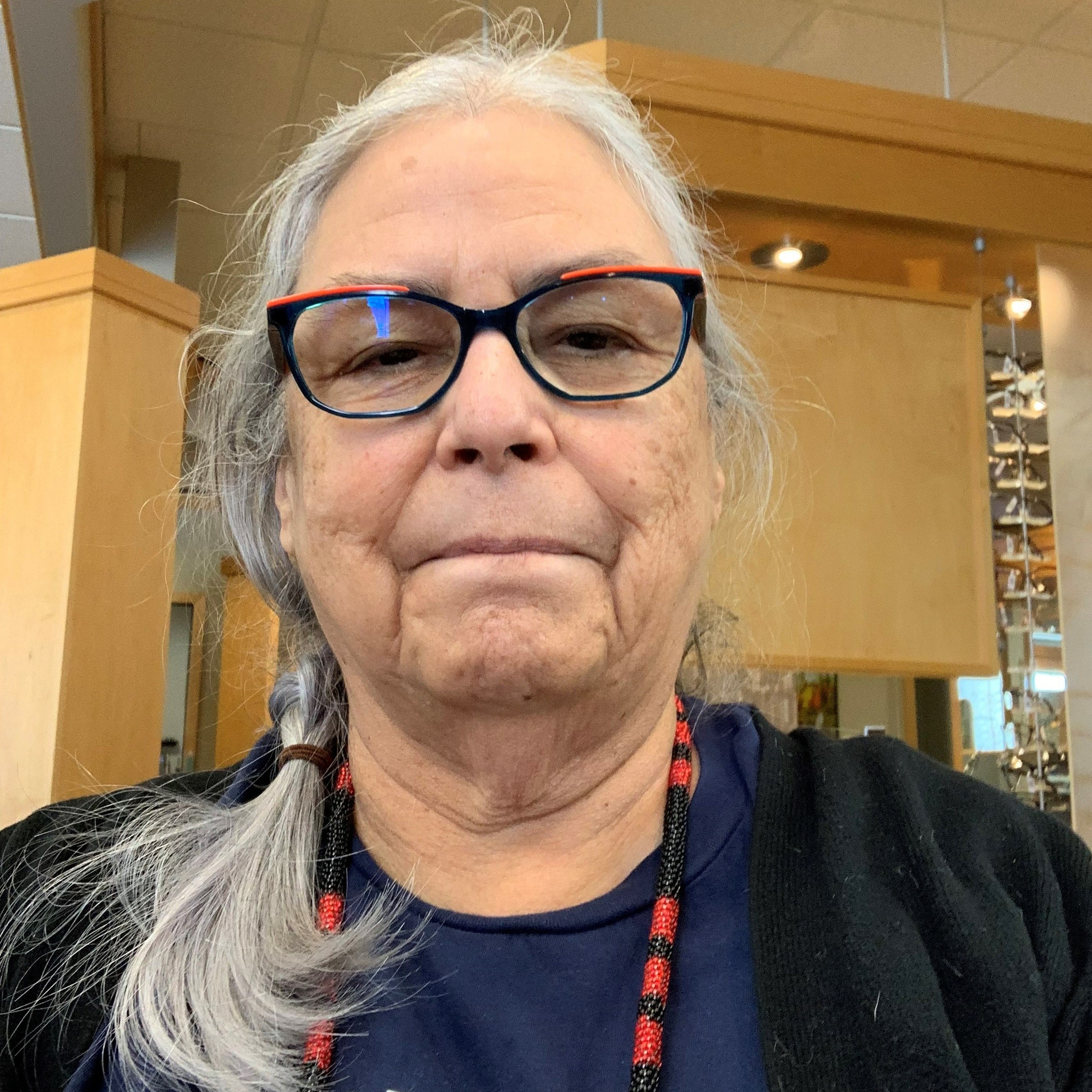 Ruth Cuthand
Ruth Cuthand was born in Saskatchewan in 1954. She is of Plains Cree and Scots ancestry and a member of Little Pine First Nation. Cuthand received her BFA and MFA from the University of Saskatchewan. She taught at Saskatchewan Indian Federated College (now named Frist Nations University of Canada) at Saskatoon, Saskatchewan. Cuthand developed an Indigenous Art History class for the University of Saskatchewan.
Cuthand was honoured with the Saskatchewan Artist Award at the Lieutenant Governor's Arts Awards in 2013. In 2016, she was honoured as an Arts & Science Alumni of Influence at the University of Saskatchewan. In 2020, she was awarded a Governor General's Award in Visual and Media Arts. In 2021, she received an honorary doctorate from OCAD.
After teaching for 26 years, Cuthand started working full time on her art practise. She currently lives and works in Saskatoon, Saskatchewan.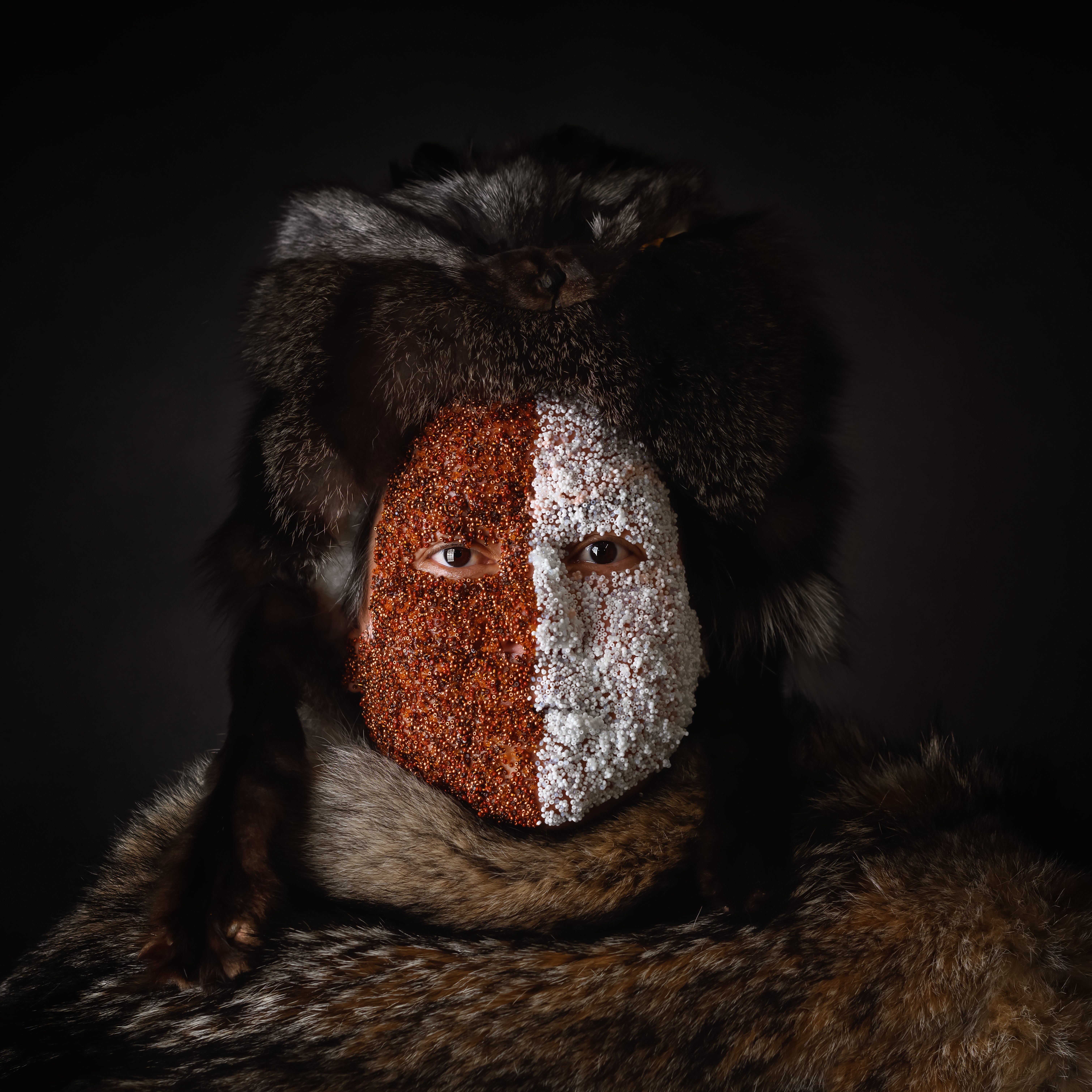 Marcy Friesen
Marcy Friesen is of Swampy Cree and Welsh ancestry and resides on a mixed farm with her family near Carrot River, Saskatchewan. She comes from a long line of traditional master beaders and talented creative family members. Friesen has always felt the need to create and started her career with a small business making utilitarian objects such as mitts, hats and mukluks. After visiting an art gallery and working with her mentor, she changed her practice to experimenting with an artisanal craftsmanship that exists outside the traditional spectrum of beauty and utility.
Threading through beads, leather, and furs, Friesen draws the viewer into an intimate experience using her honed skills and intuitive sensibilities toward material, colour, and presentation. In Friesen's practice, the natural and synthetic come together in ways that are inclusive of the contemporary condition, transforming ways of understanding and expectations of cultural production.
"…photographs convey a luxurious image of Indigenous women." — Ruth Cuthand
Marcy Friesen is Swampy Cree and Welsh. She started her company Trapline Creations, using her skills with beads and furs. Ruth Cuthand crossed paths with Marcy during an evaluation of her work. Cuthand was looking for someone to mentor and asked Marcy if she would be interested. They applied for the mentorship program through CARFAC Saskatchewan. Their application was successful, and the rest is history.
Marcy Friesen's subject matter is mental health and residential schools. Aside from beading on backing, she also beads herself and other family members. She wraps herself in furs and gets the result photographed. These photographs convey a luxurious image of Indigenous women.