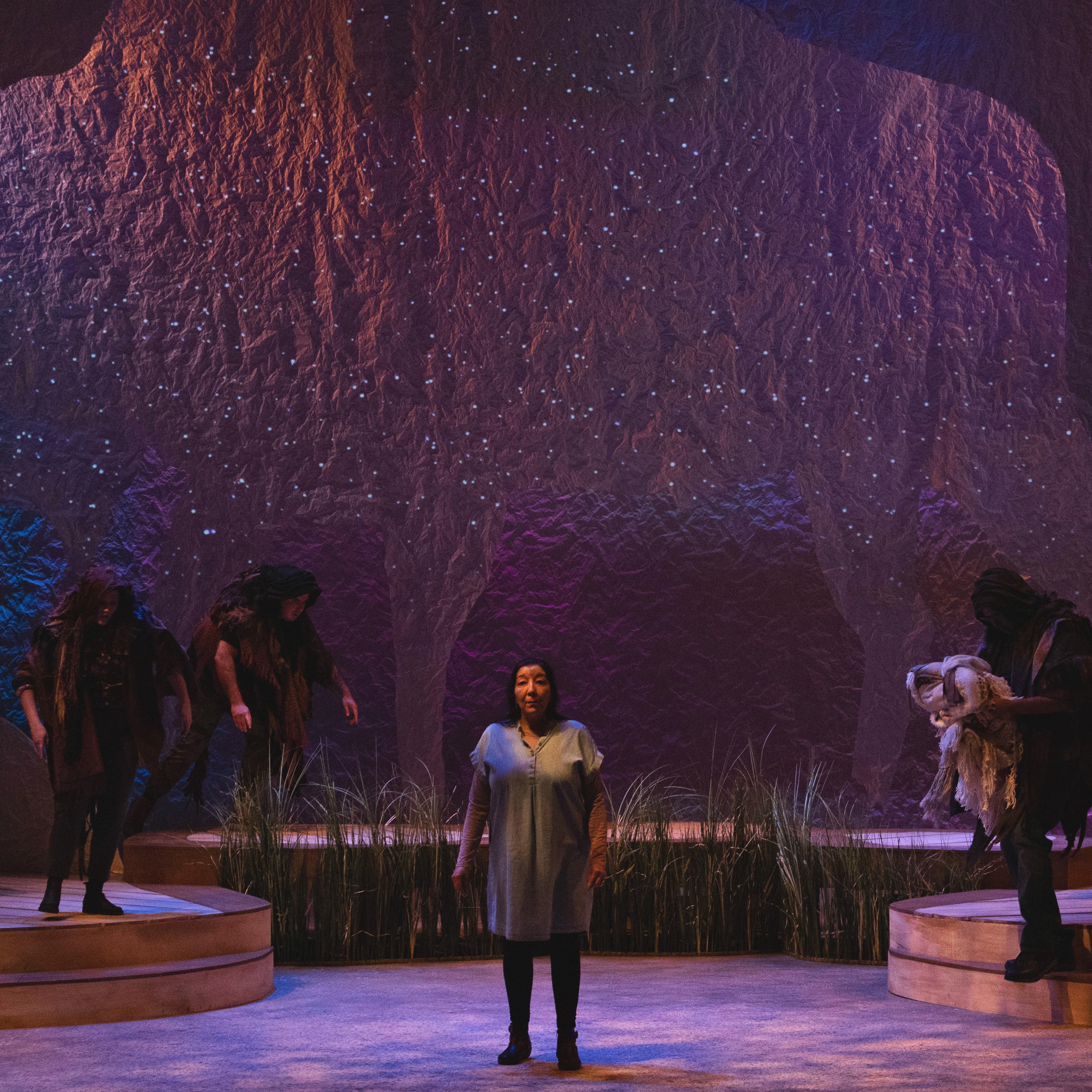 Roxanne Dicke
Roxanne Dicke is an arts administrator, director, theatre educator, producer, and actor working and residing in Treaty 6 Territory. She teaches/taught theatre for many colleges and universities in Alberta, Saskatchewan, and Jamaica as well as for multiple youth theatre companies.
Select directing credits include The Herd (Persephone), Shakespeare's Will (Shakespeare on the Saskatchewan), The Drowning Girls, Mary's Wedding, Rez Sisters, Macbeth, Vagina Monologues, Calendar Girls (Spark Theatre), Two Indians (Gordon Tootoosis Nīkānīwin Theatre), Mamma Mia!, Clue Onstage (Broadway North Theatre Company), Pageant, Les Belles Soeurs (Keyano Theatre Company), Flag (Burnt Thicket Theatre) as well as multiple youth theatre productions (Broadway North Youth Theatre), collectives, and new works like Sting (A. Boucher, independent artist).
While mostly active in direction for many years, Roxanne loves to collaborate, write, and/or perform with projects like Restorative Justice (Sum Theatre), Home (her original spoken word creation and collaboration with visual artist, Marcia Fuller, Studio C), and Relics (original one-woman show performance) for Alberta Theatre Projects' Out of Bounds series.
She is proud to be the General Manager of the EA Rawlinson Centre for the Arts and the Artistic Director and founding member of Spark Theatre Company. Roxanne holds a BFA (Distinction) in performance (University of Lethbridge), Masters of Drama (University of Guelph), and a Master of Teaching (University of Calgary).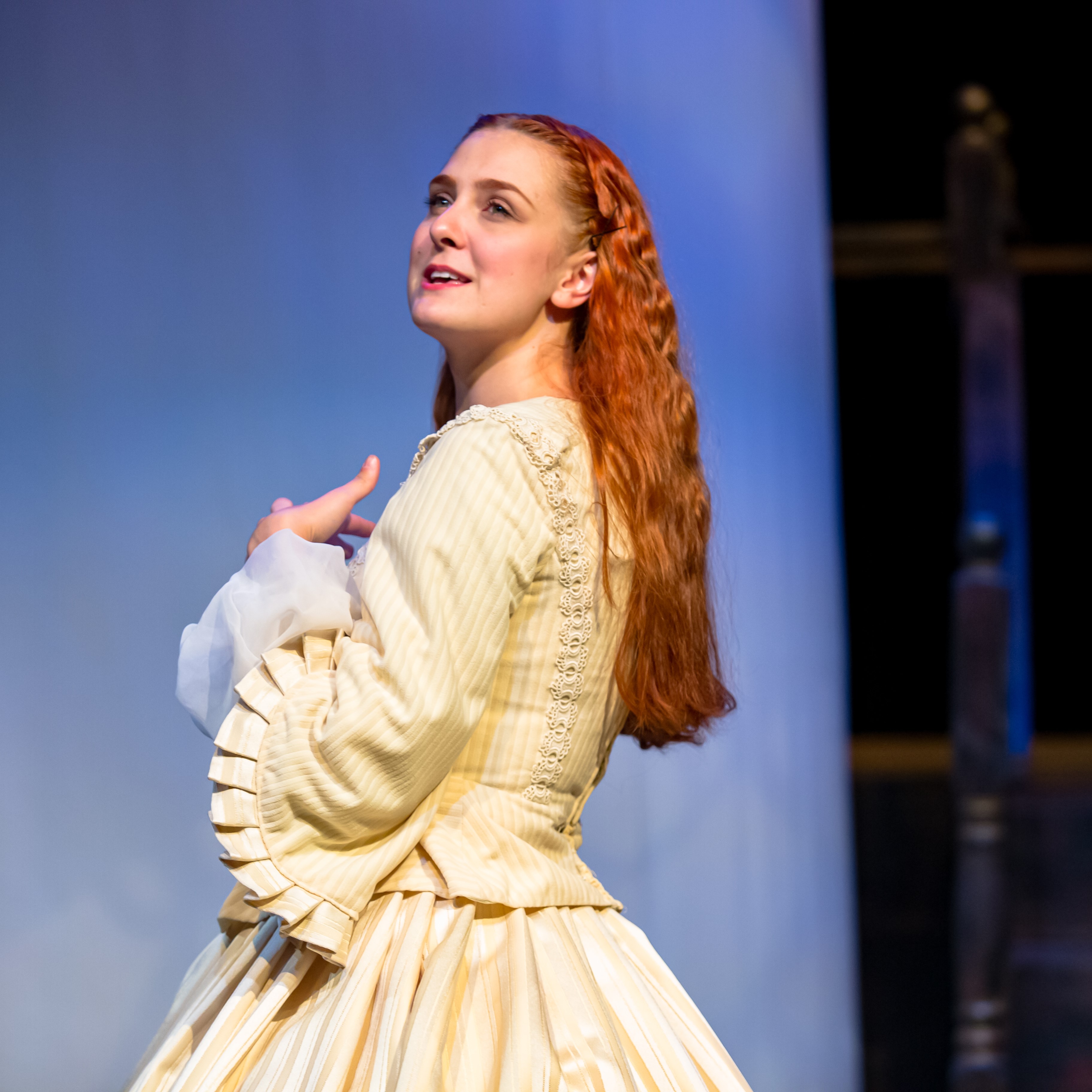 Elizabeth Chamberlain
Elizabeth Chamberlain is an actress and singer-songwriter who actively works in the film, theatre, and music industries. She holds a BFA in Acting from the University of Alberta and a Diploma in Theatre Arts from Grant MacEwan University.
Elizabeth trained as a youth in the Broadway North Youth Company under the instruction of Roxanne Dicke. Elizabeth has since returned to the company as an instructor.
Elizabeth has gone on to reach incredible achievements in her career both on-stage and on-camera. In the theatre, Elizabeth is known for playing Amy in Little Women (Opera NUOVA), and the titular role of Red in the 82-show debut of The Red Mountain (Gold Fever Follies). In film, Elizabeth's accomplishments include playing Alexandra 'Zee' Bradbury in the Hollywood Sci-Fi film series Space Command directed by Marc and Elaine Zicree, and the Las Vegas thriller Alien Storm (Mahal Empire Productions). Elizabeth also is known for her singing and songwriting and has composed theme songs for films such as Run Back to Me, the English film The Code directed by Patrick Ryder, and "I Should Have Known" for Markings of Murder (Hot Shots Films).
Elizabeth is honoured to be featured as an early-career artist by SK Arts. She is grateful for all the support she has received from her local community.
"...flexible, adaptable and a talented artist." – Roxanne Dicke
Elizabeth Chamberlain is from Prince Albert, SK. She performed in high school theatre, local theatre, and in our Broadway North Youth Company before she went on to complete a BFA in acting at the University of Alberta.
She is actively involved in the theatre community and industry, seeking out opportunities with multiple theatre companies, primarily in Prince Albert and in Edmonton. I have worked with her in Spark Theatre and in Broadway North Theatre Company. She also creates her own work and collaborates with other theatre makers. She is also involved in online acting work/projects and acts in film, having just finished filming a project in Las Vegas.
Elizabeth also constantly seeks out learning opportunities in other capacities in the theatre industry. She has served as an assistant instructor for our BNYC company, connecting to the youth in an exceptional way and passing on her love of and skills in theatre. She recently (Fall 2022) was an assistant director for Broadway North Theatre Company in our last show and seeks out (or creates work) consistently. As she has training in acting, singing, and dance, Elizabeth is flexible, adaptable, and a talented artist. I see her future only continuing to grow in the arts, and feel she is very worthy of this recognition.