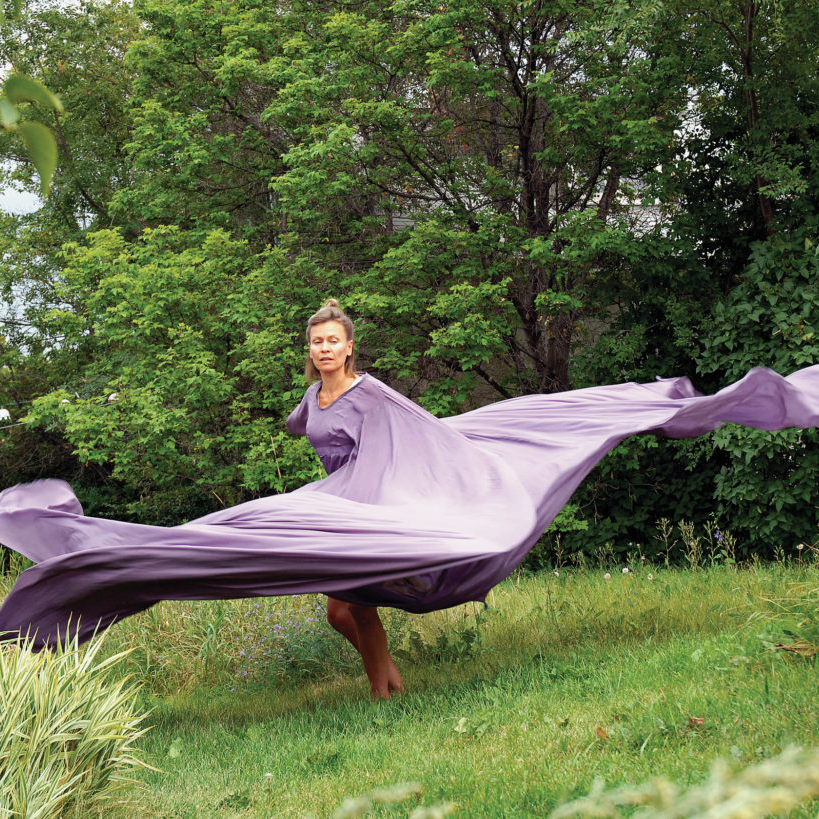 Robin Poitras
Robin Poitras, C.M., is one of Saskatchewan's most prolific dance and performance creators. Creating dance, performance and installation works, she has been actively engaged in contemporary dance practice since the early 80s. For many years Robin has traversed the formal worlds of dance and performance art. She co-founded New Dance Horizons in 1986 with Dianne Fraser, where she continues to act as Artistic Director. With an interest in research into diverse fields of artistic and somatic practice she has developed a unique interdisciplinary approach. Robin's works have been presented across Canada and in Spain, France, Germany, Mongolia and Mexico. She is a recipient of the 2022 Queen Elizabeth II Platinum Jubilee Medal, 2021 recipient of the Order of Canada, 2016 Lieutenant Governor's Lifetime Achievement Award, the 2006 Mayor's Awards for Business and The Arts.
Tessa Rae Kuz
Tessa Rae Kuz is a dance artist, emerging choreographer and educator based on the Treaty 4 Territory of Regina , the original lands of the Plains Cree, Saulteaux, Dakota, Nakota, Lakota, and Métis people. She holds a BFA in dance performance from Toronto Metropolitan University. She has worked with some of the most reputable Canadian choreographers in the contemporary dance field including Margie Gillis, James Kudelka, Robin Poitras, Heidi Strauss and Apolonia Velasquez. She is currently an active participant of Margie Gillis' Legacy Project, where she performs in both solo and group works. Her long-term artistic mentorship with Robin Poitras and Edward Poitras began in 2019 and continues to evolve through opportunities to interpret and perform in new and past creations, rehearsal direct, and teach. In 2022, she had the opportunity to further her development through Educate And Dance, a street dance training program led by Montreal hip hop pioneer Angelo Ameur.
"…a gifted dance artist whose practice is fuelled by diverse discourses…" – Robin Poitras
Tessa is at a critical juncture in her career as she moves into realizing her full potential as a performer. And while developing her creative voice, it is impressive to watch Tessa continually sharing what she is learning through teaching, coaching, performing and creating. From street dance to ballet, Tessa always brings an open perspective and is respectful of cultural roots, sources and processes.
I have known Tessa for several years and am most pleased to be able to support her practice through New Dance Horizons' (NDH) Residency program. As Co-Artistic Directors of NDH, both Edward Poitras and I have enjoyed and been most impressed with Tessa's deep commitment to her practice and to the art of dance.
Tessa is a gifted dance artist whose practice is fueled by diverse discourses and interrelationships between various dance forms from contemporary to urban and street dance. Her process is rooted in exchange, dialogue and interconnection. I highly recommend Tessa for this very special recognition.