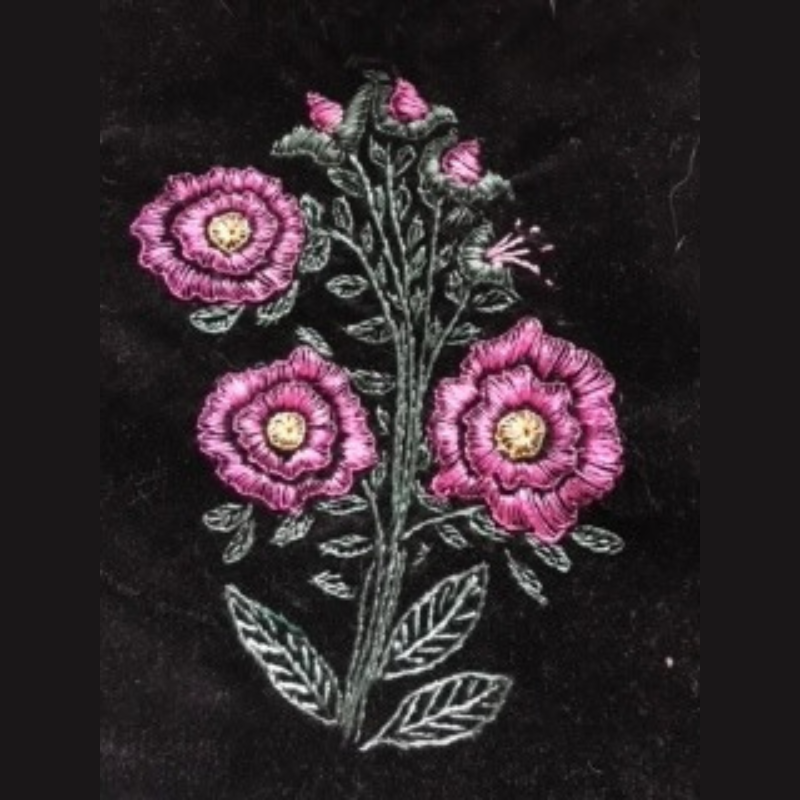 Margaret Harrison
Margaret Harrison is an accomplished Métis textile artist. She practices Métis-style floral embroidery and is one of few remaining Métis women who continue to make hooked rag rugs. She grew up in the Katepwa Lake road allowance community in southern Saskatchewan's Qu'Appelle Valley and is a member of the extended Racette, Pelletier and Cardinal families. She is a mother, grandmother and great grandmother. She was taught to sew and make hooked rugs by her mother, Adeline Pelletier dit Racette and then mentored by other women in her family. These women were recognized for sewing skills and making and selling hooked rag rugs throughout the Valley region, helping to support the family. Margaret continues to practice these art forms to honour the artistry, creativity, hard work and dedication of Métis women.
Margaret's work has been featured in two documentaries produced by the Gabriel Dumont Institute. In summer 2022, her work was showcased in two exhibits of traditional Métis hooked rugs at Batoche and Motherwell National Historic Sites. One of her rugs is to be shown in Prairie Interlace: Weaving, Modernisms and the Expanded Frame, 1960s-2000s, a travelling art installation at the Nickle Gallery in Calgary and later at the MacKenzie Art Gallery in Regina. Most recently, two of her works were featured as part of Remai Modern Art Gallery's Storied Objects: Métis Arts in Relation exhibit in Saskatoon, which opened in September 2022.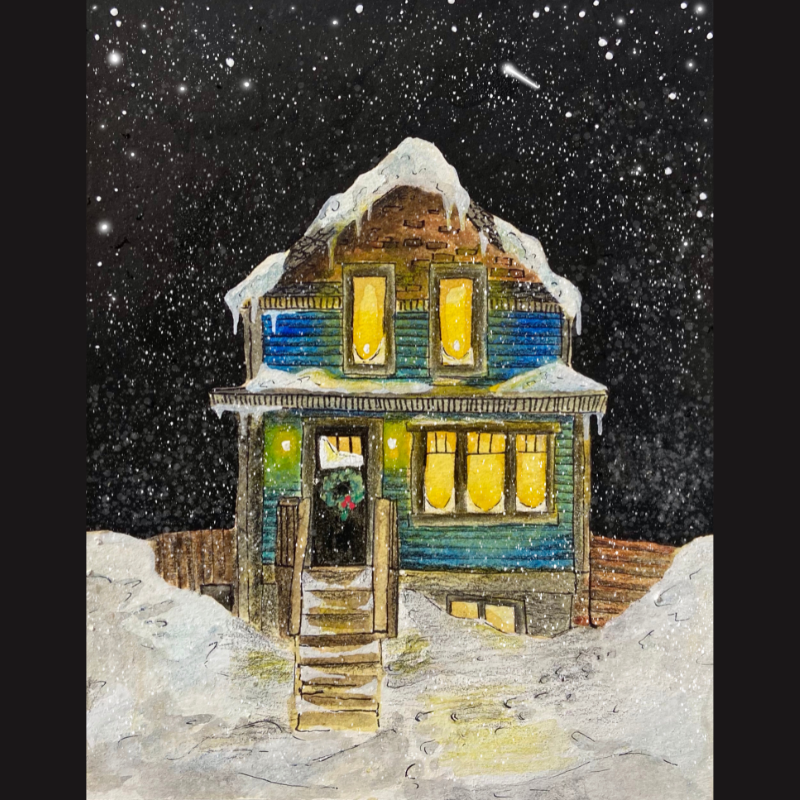 Kate Boyer
Kate Boyer is a Métis university student who lives in Rosthern, Saskatchewan. She has been making art since she could hold a pencil and has grown to love everything about being creative and making things beautiful. Kate has been extremely fortunate to showcase her art in several ways, including sharing Métis dance at the National Ballet School in Toronto, designing a set piece for the SK Design Festival, and being featured in the Fireweed Subscription Box series.
She is currently working on a coloring book centered around the people and places of Métis Eastern Region II in partnership with Elder Margaret Harrison, which will hopefully be published in 2023. She also works as a volunteer firefighter in her hometown of Rosthern. In Kate's spare time, you will catch her rollerblading to class, hanging out with her large family (biological and found), or going on adventures with her partner in life and crime: Matayoo. After getting her degree in education, Kate hopes to pursue a career in the arts, whether in acting, filmmaking, or visual art/design.
"… brought the pages to life with faces of our Elders and their pets." - Margaret Harrison
I have chosen Kate Boyer, a University of Saskatchewan student who studies the arts. Kate has worked with our Elders' colouring book project; Kate has brought the pages to life with the faces of our Elders and their pets. Kate's art expressions are beautiful! We, the Elders, want to support her in her studies in any way we can. The colouring book is being publishing by the Gabriel Dumont Institute and includes Michif language.