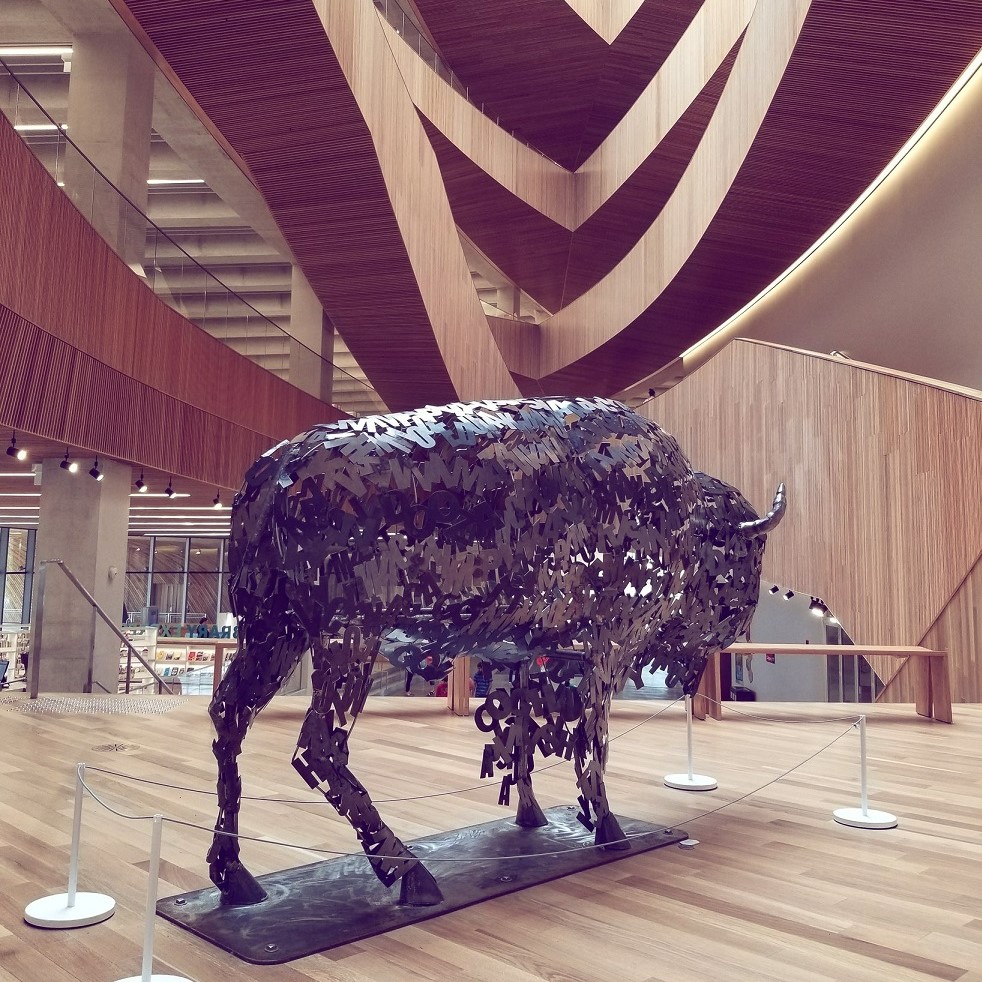 Lionel Peyachew
Lionel Auburn Peyachew is from the Red Pheasant First Nations and is an Associate Professor in the Department of Interdisciplinary Studies at First Nations University of Canada. In 2000, Peyachew graduated with an MFA from the University of Calgary and has since been teaching 3D design, 2D design, traditional Indigenous art, and Indigenous art history. Other specialized training includes a BFA in sculpture from the University of Lethbridge and the Alberta College of Art and Design. Peyachew specializes in sculptures, having been awarded several major public commissions since completing his thesis.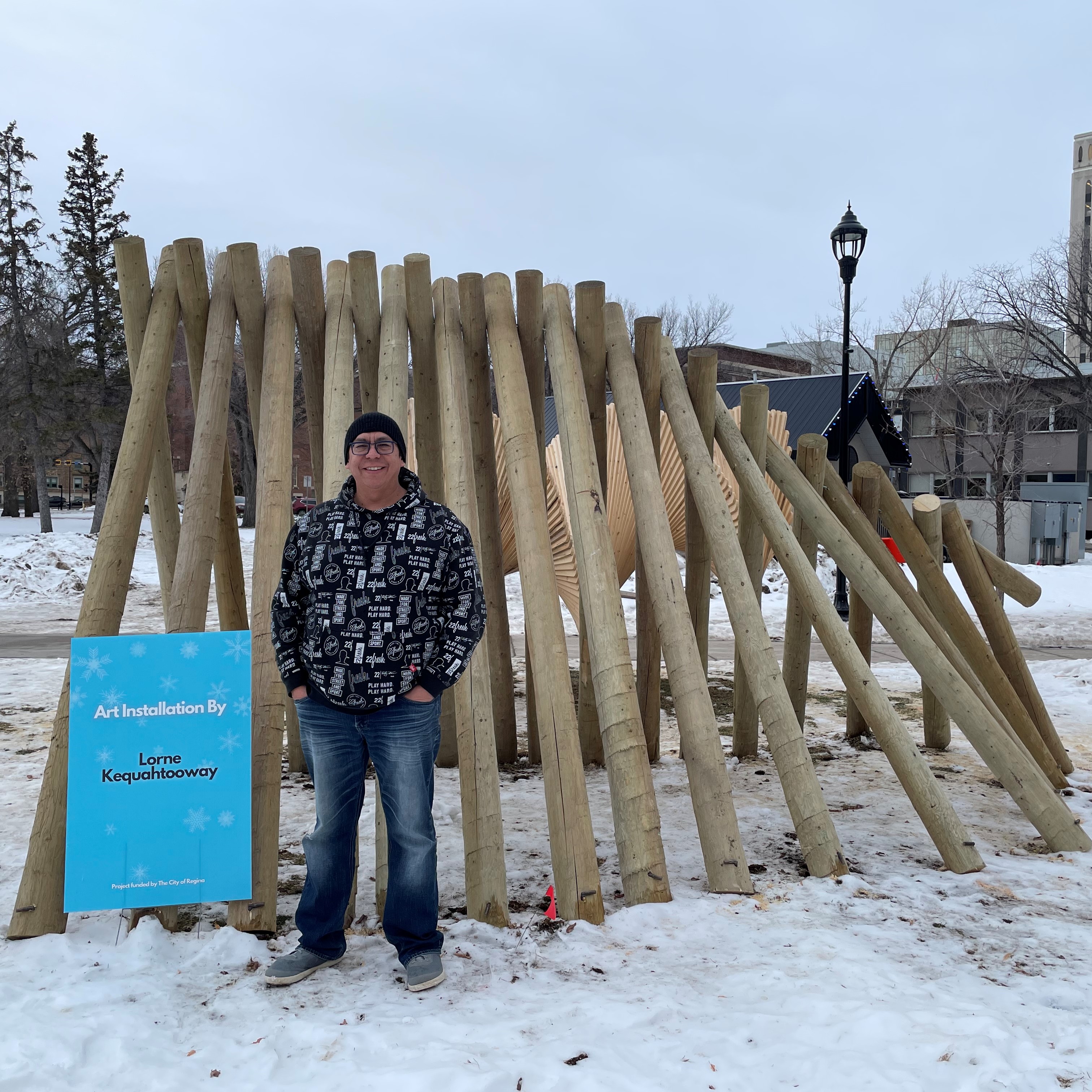 Lorne Kequahtooway
Originally from the Treaty 4 area, Zagime Anishnabek, Lorne Kequahtooway is dedicated to sharing and preserving his culture with others in Saskatchewan. Lorne is a co-founder of Buffalo People Arts Institute, where he currently teaches cultural awareness through storytelling and community engagement around an interactive buffalo hide-tanning experience.
"…a promising artist of his time." – Lionel Peyachew
I nominate Lorne Kequahtooway. Lorne is a student of mine at the First Nations University of Canada. He is one of a few artists I have mentored in the last couple years, and I know that he has all the credentials to become a promising artist of his time.