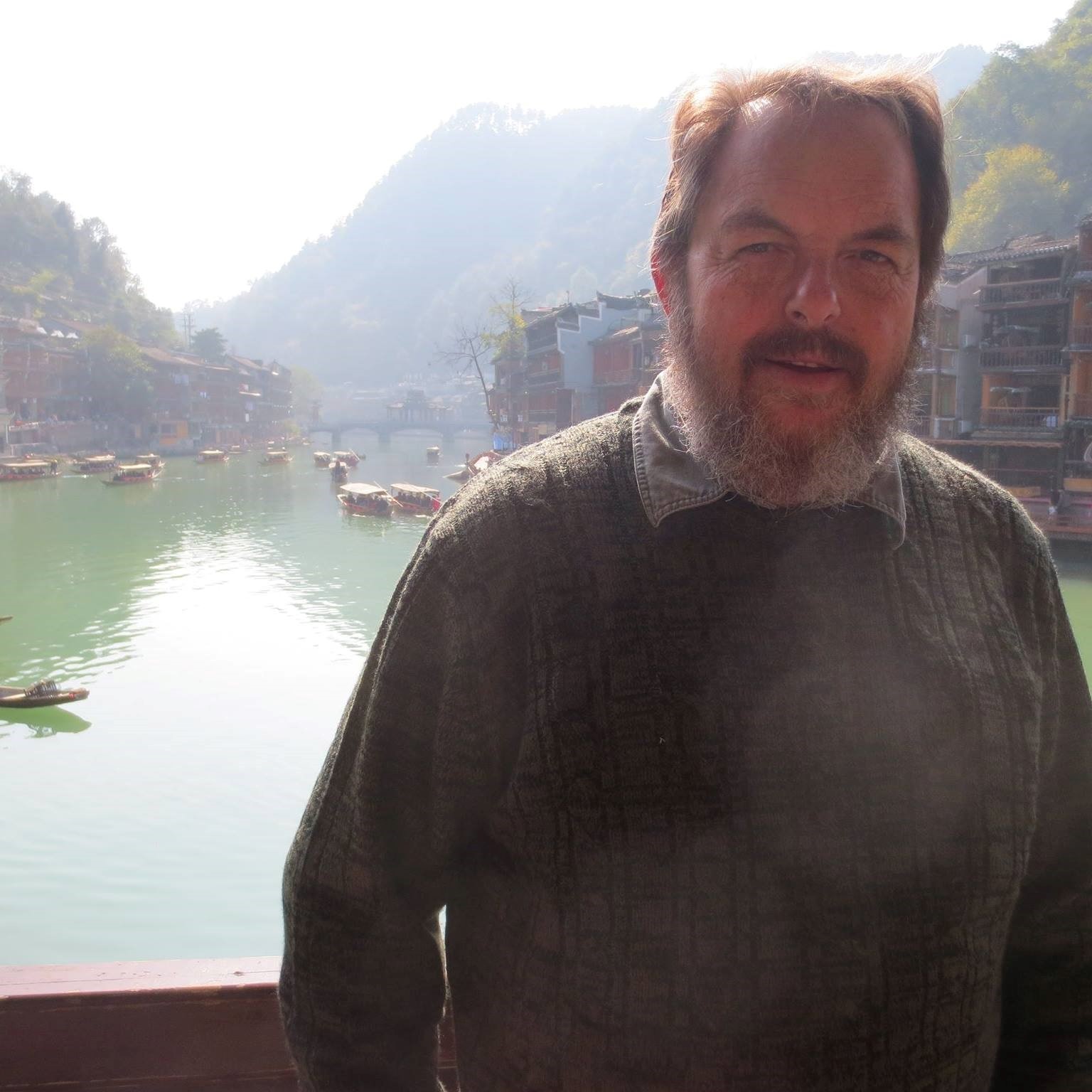 Kim Houghtaling
Mr. Kim Houghtaling, MVA (b. 1957) is an artist and curator. Kim was the Director & Curator for the Art Gallery of Swift Current (AGSC) from 1996 to 2021. He began his art career in the 1980s with a Diploma in Fine Arts, general studio study from the Okanagan College in Kelowna, British Columbia, and a Bachelor of Fine Arts in painting at the University of Saskatchewan. He pursued a practice in painting and sculpture while working for five years at The Gallery Art Placement, Saskatoon. After completing graduate studies in sculpture in 1989 at the University of Alberta, Kim worked as an artist, a sculptor and freelance art preparator. He then began working for public galleries in Alberta at the Edmonton Art Gallery and the Grande Prairie Art Gallery and in BC at the Burnaby Art Gallery before moving back to Saskatchewan and the Art Gallery of Swift Current in 1996.
In 25 years at AGSC, Kim's practice as a visual artist shifted more into curating and gallery work than art making. Kim made outstanding achievements during his time for AGSC, the culture scene in Swift Current, Southwest Saskatchewan and the province. Kim was well-recognized for his contributions. In the spring of 2021, Kim Houghtaling retired from AGSC and shifted his focus back to art making, with an ongoing interest in history, curating, and arts advocacy and culture community development.
Tommy Kirk
Tommy Kirk was born and raised in Saskatchewan and spent his childhood making puppets with his fingers and playing with the art of magic (illusions). He has always loved creepy things imagined in the dark. Tommy began making paper mache puppets right after purchasing a trailer, which he used as a studio to make his first puppets based on characters from Five Nights at Freddy's, an indie horror video game. He posted the paper mache puppets on YouTube and went viral with over nine million views.
Tommy's YouTube channel, Tommy's Puppet Lab, specializes in video game characters in horror-themed skits and puppet shows using ventriloquism. His channel is best known for its Escape Room videos, where the first video, Bendy's Nightmare Escape Room, was posted on Halloween 2017 and has over 25 million views. His collection of puppets continues to grow with his channel.
Tommy Kirk also started an online Academy during the pandemic, Puppet Master Academy, where students can learn his advanced techniques and how to add new mechanics to puppets, such as moving and blinking eyes. His puppets' eyes glow in the dark, and some even have neon blacklight paint
"… has a substantial portfolio of crafted puppets and nearly a quarter of a million subscribers…" - Kim Houghtaling
I have known about Tommy Kirk since he was a boy. As the former Director & Curator of the Art Gallery of Swift Current (AGSC), I became aware of this young guy who would visit the exhibitions regularly and spend significant time studying the artworks and text. Tommy first established his art practice as a Fandom artist. He borrowed popular characters from the animated game Five Nights at Freddy's. Doing what he could with what he had and knew, he made human-sized puppets based on the game's characters out of paper and cardboard scrap, paper mache, found materials, hardware, and paint.
Wanting to share what he did with other fans of these characters; he formed a YouTube channel and presented them online. With the popularity of his work, he began demonstrations on how to make his puppets. They were received well, so he further developed the production and performance value of his YouTube channel and kept making popular puppets from the world of Fandom. By the time he began participating in group shows several years ago at the AGSC, Tommy had a substantial portfolio of crafted puppets and nearly a quarter of a million subscribers to his channel, Tommy's Puppet Lab. He was making a living on YouTube and left his day job to work full time on his practice.
I was at a small solo exhibition of Tommy's work in the AGSC extension space at the Lyric Theatre in Swift Current. I was most impressed at the reception and conversation when a family came in with three young boys. The kids were in absolute awe — meeting their YouTube star and seeing the puppets live. Tommy was great with the kids and remained in character throughout. At that point, I truly understood what he has achieved.
I am excited to see how this artist will evolve. I feel that Tommy is an example of a young successful, developing artist who may not have become an artist at all if not for the support from agencies like SK Arts providing the institutions and the people which gave Tommy Kirk as a child growing up here access to examples of visual art, and the encouragement and opportunities to help him grow forward.