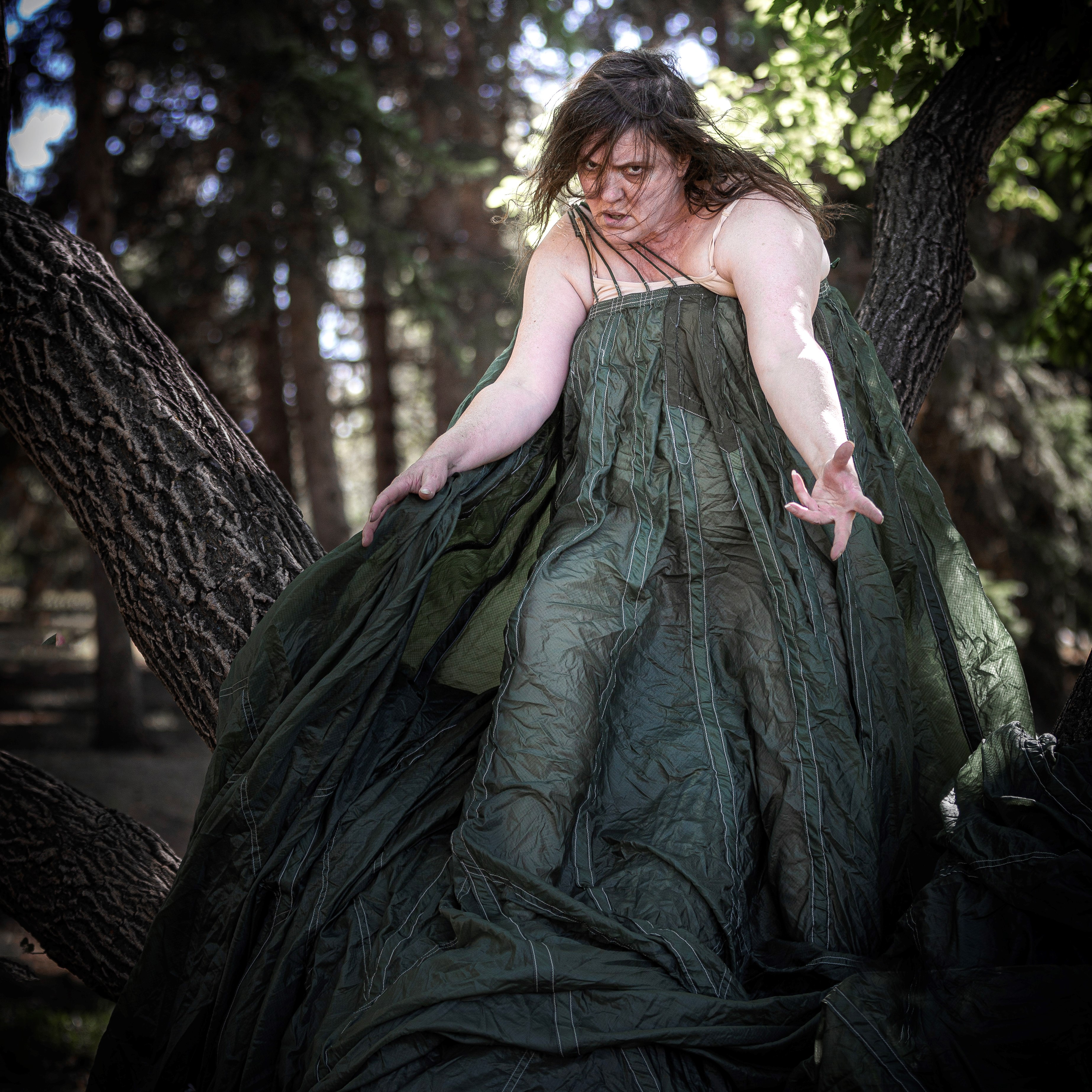 Jackie Latendresse
Jackie Latendresse is an alumnus of the University of Waterloo, where she obtained her H.B.A. in Dance with a minor in Fine Arts. She founded Free Flow Dance Theatre in 1995 and has been the artistic director ever since. The company relocated to Toronto in the winter of 1996 and has since found a home base in Saskatoon.
Jackie has been choreographing and producing her own shows since 1993, when she presented her first full evening of dance works. She has since created a large volume of work. Her repertoire includes more than 20 20-minute works and numerous shorter works and has been presented all over Canada at many venues ranging from traditional theatres to schools. Her company has toured extensively with the Canadian Fringe Festival Circuit and is regularly invited to present its work throughout Saskatchewan.
Jackie has received various awards, including the Leading Edge Artist Award, Choreographers Collective Group Award – Kitchener Waterloo Arts Awards, a special merit award for her outreach with the LGBTQ community from OUT Saskatoon, has been named Champion of the Arts by the Star Phoenix (2017), a Saskatoon Foundation for the Arts Artist Award 2018 and the 2021 Saskatoon YWCA Woman of Distinction award for arts and culture.
Most recently, Jackie was awarded the Queen Elizabeth ll Platinum Jubilee Medal in 2023. This award recognizes her commitment and dedication to the arts in Saskatchewan.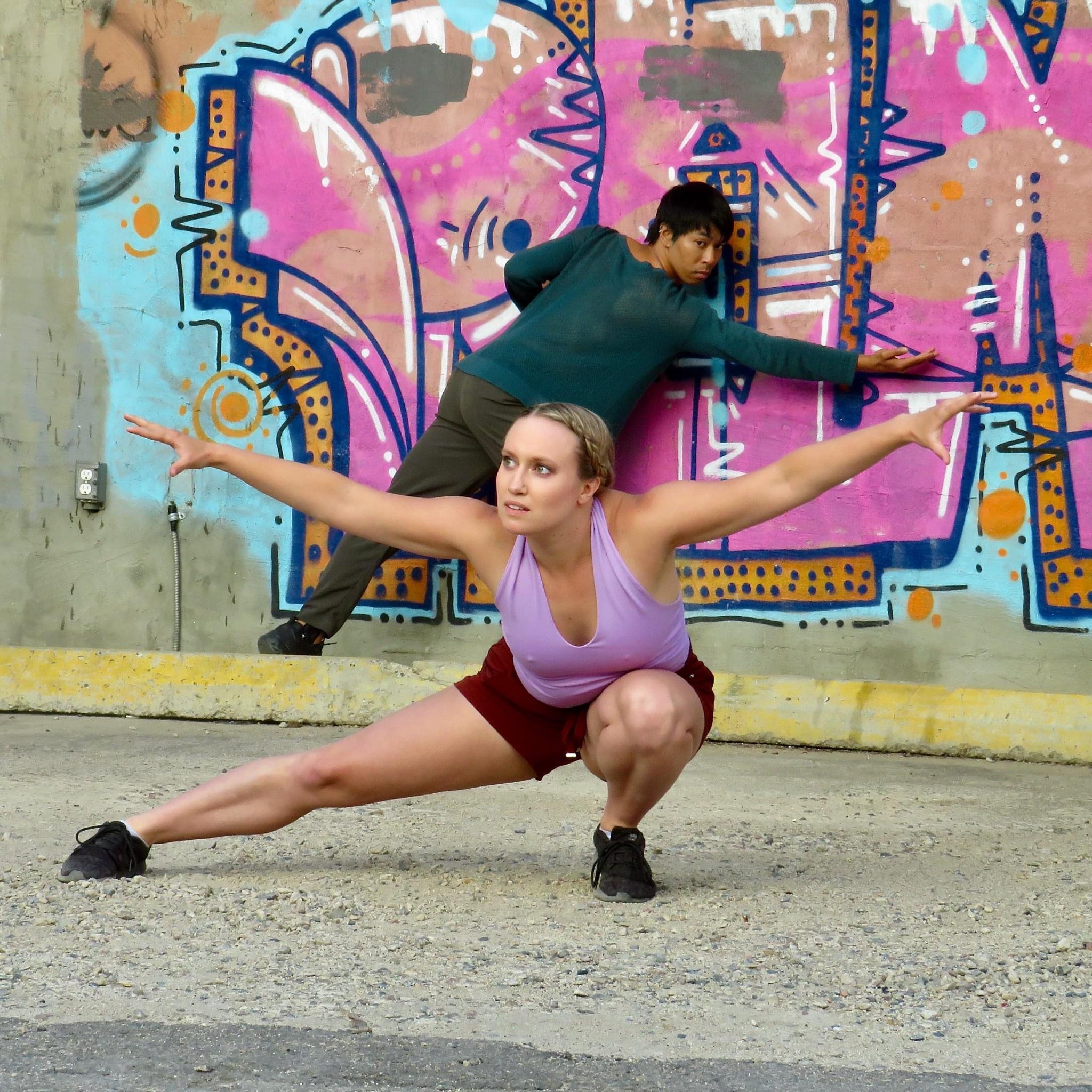 Taylor Zeller
Taylor Zeller is an emerging dance artist and choreographer who began her dance training in her hometown of Medicine Hat, Alberta. She is a graduate of York University's dance program specializing in choreography and performance. At York, she performed in several iterations of York Dances, Dance Innovations and Bloom. Zeller performed in an art installation for Nuit Blanche 2017 entitled The Forest, under the direction of Media Artist Will Kwan.
In collaboration with York University film students, Zeller choreographed work in 2017 for two short films; Happiness Does Not Wait and Synergy. Zeller had the privilege of debuting her new choreographic work Undiscovered in the York showcase, The Near Distance (2019).
She was a member of the York Dance Ensemble for two years which allowed her to learn and collaborate with established artists, including Susan Lee, Suzanne Liska, Darcey Callison, Lisa Brkich, Christine Brkich, Raine Kearns and Emilio Colalillo. Zeller moved to Saskatoon in 2020 to dance with Free Flow Dance Theatre Company.
She has danced in many Free Flow shows, including Back Alley Antics, International Dance Week, Prairie Love Story by Dis Dance and the end-of-season, Gala-Reunite. She plans to continue sharing her passion for dance through her performances, choreography and teaching.
"…an aspiring young dance artist." — Jackie Latendresse
Taylor Zeller is an aspiring young dance artist whose desire to learn began by achieving an Honours BFA in dance specializing in performance and choreography from York University in 2019 where she trained extensively in ballet and contemporary dance with celebrated instructors Jennifer Bolt, John Ottmann, Catherine Glasser, Julia Sasso, Tracey Norman and Helen Jones. She simultaneously earned certificates in Healthy Dance Practice Canada and Creative Movement for Young Children hosted by Canadas National Ballet School before relocating and joining Free Flow Dance Theatre Company in Saskatoon in 2020.
She is currently honing her teaching skills as an instructor at Aspire Dance School, teaching ballet, jazz and hip hop and has been a guest instructor with Dancer's Edge in Warman and at Dancepiration Kids Camp.
Taylor is also a very popular performer and instructor for Free Flow Dance Theatre's community workshop program and has worked with groups like SaskAbilities, Global Gathering Place and International Women of Saskatoon.
Taylor takes her creative work seriously, began choreographing and performing original pieces while in university and took part in many stage and video projects. She is now cultivating her love of dance through her work with Free Flow Dance Theatre and beyond. She has participated in Free Flow's season of programming for the past 4 years, creating and presenting her own fresh and innovative new choreography. She has also begun to draw attention to herself as a 'talent to watch for' by dancing in numerous Saskatchewan-based events, including The Explorer, several glow-in-the-dark shows, Nuit Blanche and the Ness Creek Music Festival.
She was a featured performer in A Prairie Love Story which was presented at Fireside Stories ll at Dancing Sky Theatre, in Ashworth Holmes Park, Saskatoon and at The Chapel Gallery outdoor site in Battleford. Most recently, her ever-growing performing ability shone brightly in Free Flow Dance Theatre's Reunite! gala, hosted at the Refinery Arts and Spirit Centre in new contemporary works by Danny Grossman, Eddie Kastrau Terrill Maguire, Jackie Latendresse and Newton Moraes (2022.)
Taylor is not only a rising star in the local dance community but also a person who is a complete joy to work with and be around. Her unbridled enthusiasm and love of the art form are tangible and contagious to everyone she collaborates with. She deserves the recognition this award will bring as she continues to hone her craft and further her education in the arts.
Taylor will attend the University of Regina to pursue a second degree in Arts Education. She has returned to the prairies after completing her pre-professional training, and we are so lucky to have such a talented young artist here. Her future is bright!