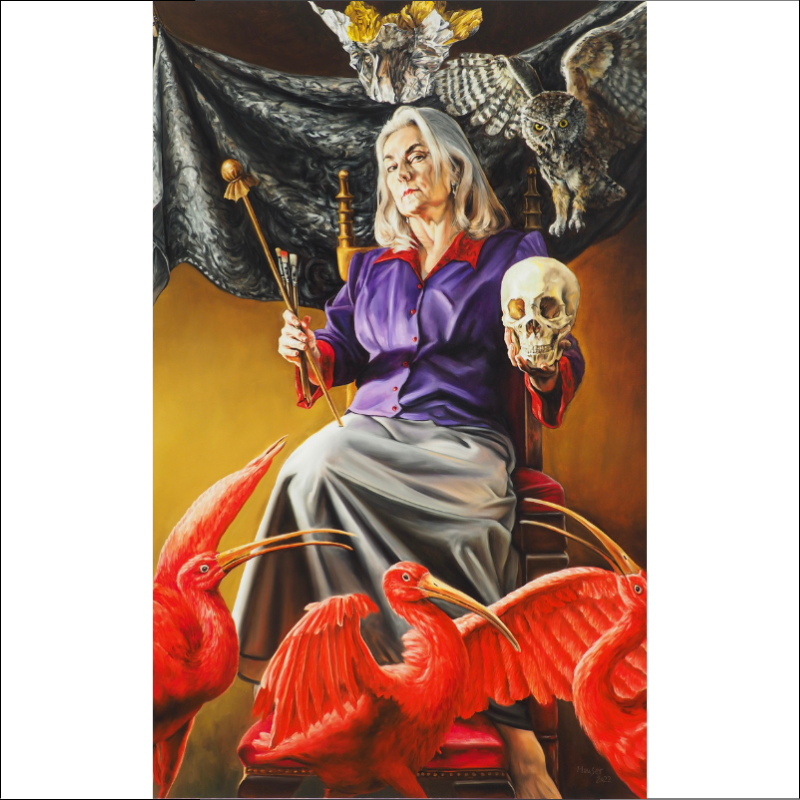 Iris Hauser
Iris Hauser was born in Cranbrook, British Columbia, in 1956. After studies in Victoria (1973/74), Nova Scotia (1975), Saskatoon (1977-79) and Germany (1980-81), she moved to Saskatoon to take up permanent residence. Her work has been collected by many patrons, including the Canada Council Art Bank, the Saskatchewan Arts Board, the University of Regina, The Mann Art Gallery, the Kenderdine Art gallery and the Remai Art Gallery, and has been exhibited extensively in solo and group exhibitions in public and private galleries throughout western Canada and abroad. Recent paintings may be viewed at www.irishauser.ca and at the Art Placement Gallery in Saskatoon.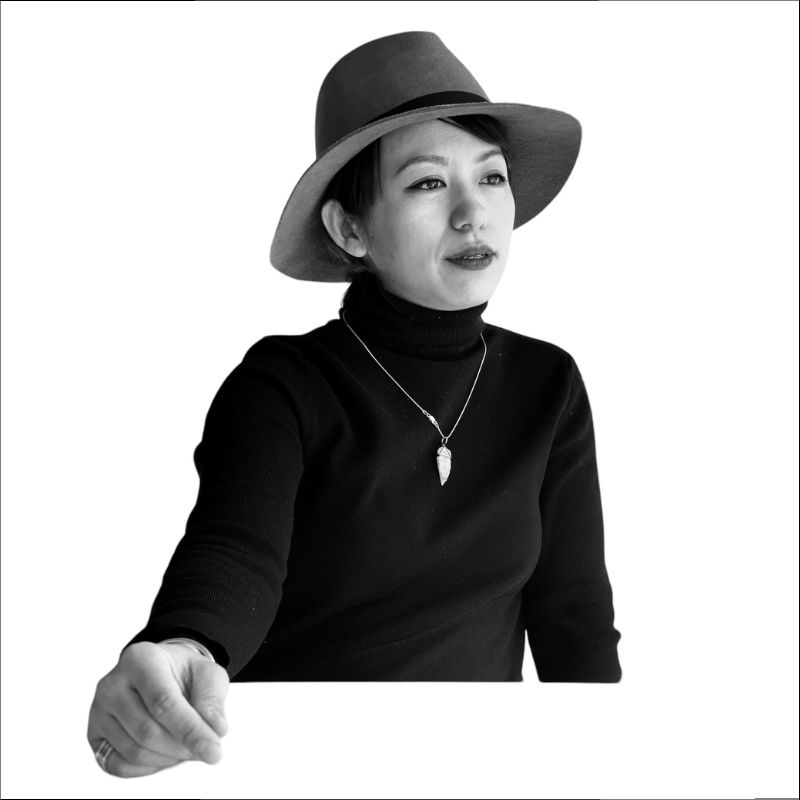 JingLu Zhao
After JingLu got her MFA degrees from China and Japan, she taught Visual Art at Chengdu University until she moved to Canada in 2013, where she has focused on raising her children. The experience of raising children with cross-cultural communication is also an extension of the central theme of JingLu's paintings. JingLu's art explores the identity of her family as they explore the world. She creates acrylic/oil paintings combining figuration and landscapes reflecting her children's Chinese and First Nations heritage. JingLu wants to develop her concepts, and become an active, professional artist in her community of Saskatchewan and greater Canada.
"…offers a new perspective on our prairie landscape." - Iris Hauser
As a recent immigrant to Canada, JingLu Zhao offers a new perspective on our prairie landscape. Her expressive interpretations of the landscape, infused with an Asian sensibility and a fresh, unconventional response, challenge the traditional prairie image. In some of her paintings, she integrates figure, landscape and abstraction in a unique way, painting her children becoming part of this new world. Coming from a world of concrete canyons, she appreciates the urban green space we take for granted, and finds beauty and mystery in these small, overlooked oases.