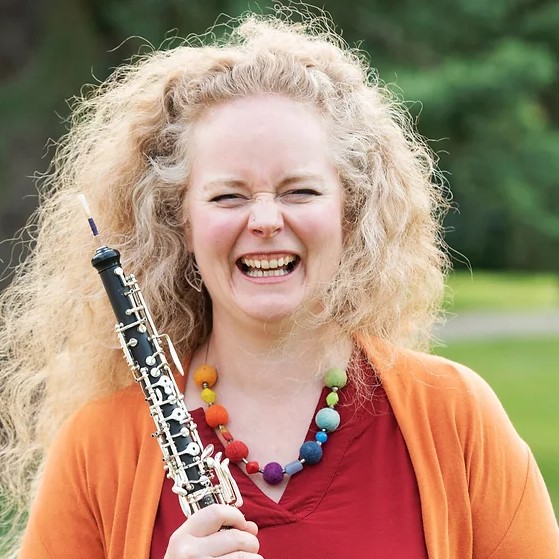 Erin Brophey
Erin Brophey shares the joy of music-making with audiences across Canada. Erin is currently the Principal Oboe of the Saskatoon Symphony Orchestra. Previously, Erin held the position of section oboe and English horn with the Thunder Bay Symphony Orchestra for eight seasons. Erin is also an active freelance musician, and has performed with many Canadian orchestras, including the Kitchener-Waterloo Symphony Orchestra, the Winnipeg Symphony Orchestra, the Toronto Symphony Orchestra, Symphony Nova Scotia, the Regina Symphony Orchestra, the Windsor Symphony Orchestra, the Charlottetown Festival Orchestra and the Elora Festival Orchestra.
In 2000, Erin earned her Honours Bachelor of Music from Wilfrid Laurier University, where she studied with James Mason. She completed her Master of Music degree at Carnegie Mellon University in Pittsburgh, Pennsylvania under the tutelage of Cynthia Koledo de Almeida in 2002.
To continue honing her craft, Erin is grateful to have performed in many summer festivals nation-wide, including Festival of the Sound, West Ben Festival, Elora Festival, Stratford Music Festival.
She has also performed at Tafelmusik Summer Baroque Institute, National Youth Orchestra of Canada, L'Orchestre de la Francophonie, the National Academy Orchestra and at the Ritornello Festival with the Gryphon Trio.
An avid and joyful educator, Erin Brophey is a sessional lecturer at the University of Saskatchewan and is the Woodwind Coach for the Saskatoon Youth Orchestra. In Saskatoon, Erin co-directs a community double-reed band called Squawk, is active in new music programming and teaches a private oboe studio. In addition, Erin is on faculty at the Inter-Provincial Music Camp in Parry Sound, Ontario.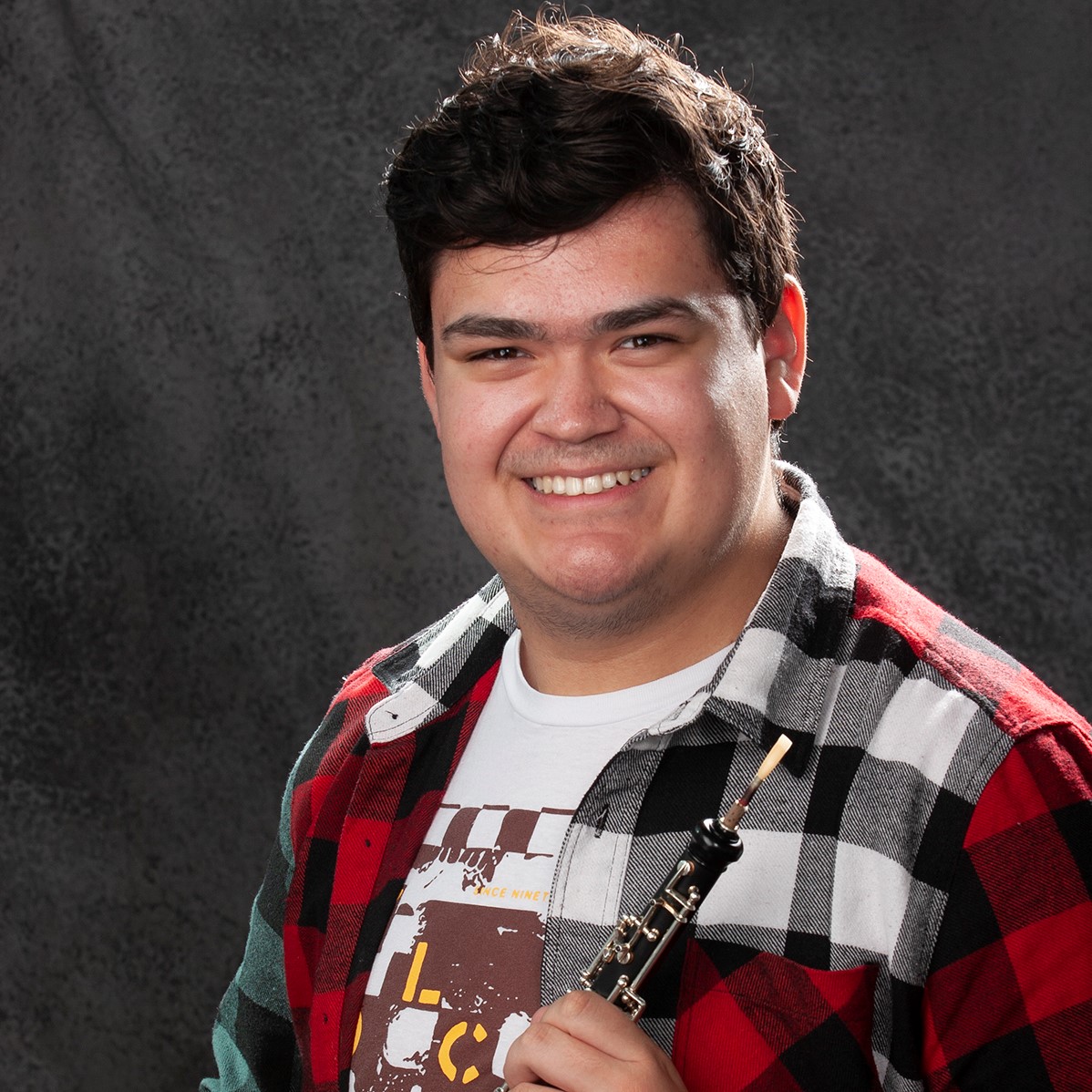 Tyrell Hardlotte
Tyrell Hardlotte is from La Ronge, Saskatchewan and moved to Prince Albert, Saskatchewan as a child. He has Indigenous heritage from his mother and enjoys the outdoors - cooking, fishing, and most of all, playing the oboe and English horn. He considers himself patient, respectful, and caring.
Tyrell completed a degree in Music Education and honed his teaching skills by being a role model/leader and a great team worker. Music education and performing have been a part of his life since elementary school.
The oboe and English horn were the instruments that called to him, and he quickly developed his skills throughout high school. He played with the Prince Albert Concert Band for a year and took bi-weekly oboe lessons with Erin Brophey to further his skills, where he discovered his aspiration to teach music.
Tyrell joined the Saskatoon Youth Orchestras as a teen and performed with the ensemble. He later joined the University of Saskatchewan Wind Orchestra and Concert Band, the Saskatoon Symphony Orchestra. In May 2023, he completed an internship observing a band and music director in Prince Albert. He was also accepted to perform with the National Youth Band of Canada.
" …makes a marvellous sound and can spin a beautiful phrase " — Erin Brophey
I chose Tyrell Hardlotte because he is changing the classical music tradition in Saskatchewan. As an oboe and English horn player, he makes a marvellous sound and can spin a beautiful phrase.
As an educator, he is patient, kind and an excellent listener. As a musical collaborator, he is intuitive and thoughtful. His interests include composition, performance, collaboration and education.
In his short career, his presence and advocacy have facilitated change in the following institutions: the Saskatoon Symphony Orchestra, Saskatoon Youth Orchestra, the Music Department at the University of Saskatchewan, the National Youth Band of Canada and Squawk.
Tyrell brings Indigenous ways of knowledge to his music-making in the western classical music tradition. I would like this challenging work to be celebrated and highlighted. Thank you to the SK Arts for allowing me to celebrate Tyrell, I can't wait to see what he does next!