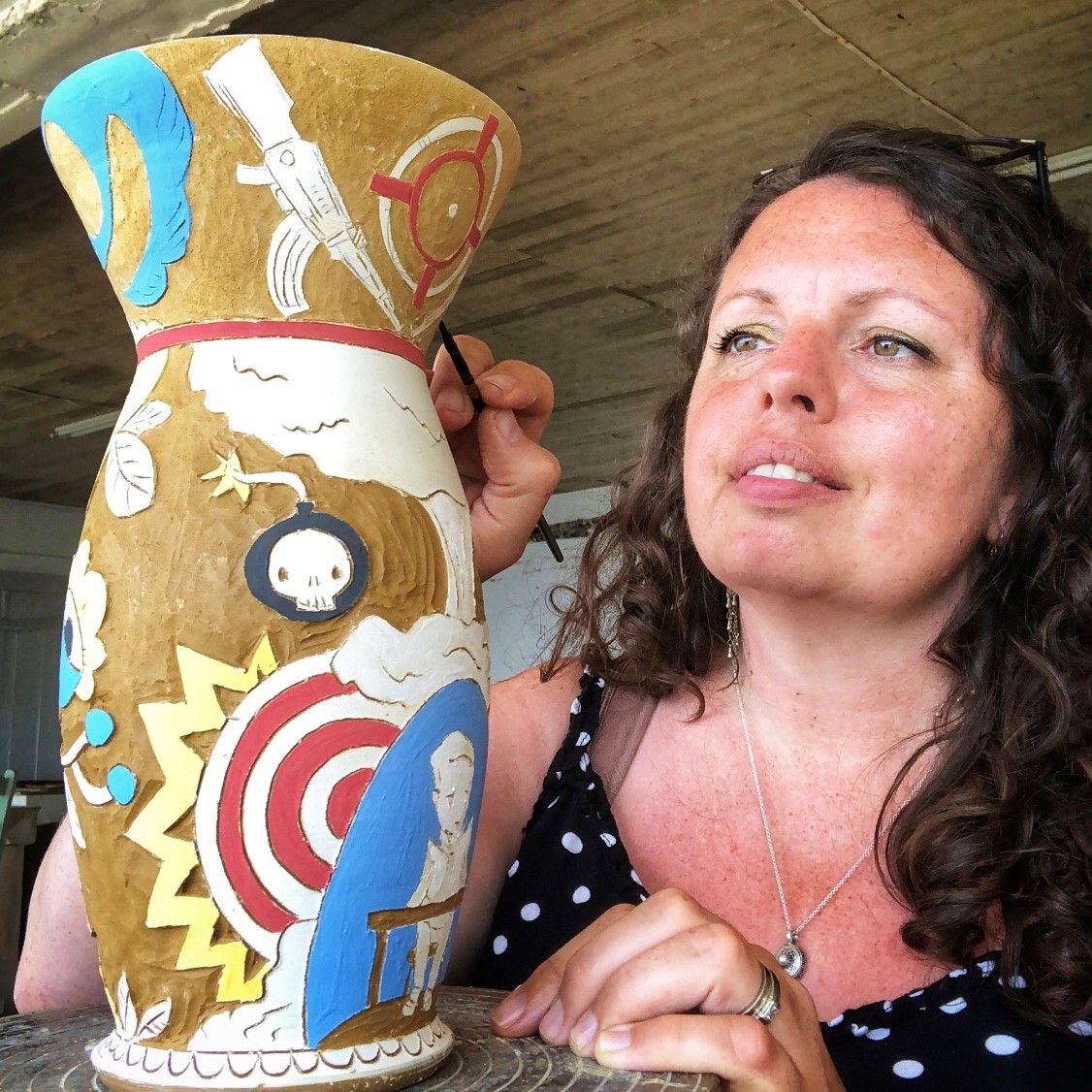 Carole Epp
Carole Epp is a Canadian ceramic artist living and working in Saskatoon, Saskatchewan. She received her master's degree in Ceramics from the Australian National University in 2005 and has maintained a full-time studio practice since. Her ceramic work has been exhibited throughout Canada, Australia, Scotland, and the United States. She has taught workshops in Canada, the United States and Australia on ceramics, social media, and professional practice.
Her artwork and writing have also been published in magazine publications, websites, and books; most notably in 2017 in Ceramics Monthly when she was named the Ceramic Artist of the Year. A fierce advocate for the ceramics community, she is editor of Musing About Mud an online blog that showcases information, calls for entry, exhibitions and artist profiles related to the ceramic arts; and is the co-founder of Make and Do ceramics which is a Canadian collective focused on the promotion of Canadian ceramics internationally.
In 2020, she co-authored The Encyclopedia of Inspiration: Ceramics (Profiles of Potters and Artisans) through Uppercase publishing. She recently completed curating a major exhibition for the Ceramics Congress (May 2021) showcasing ceramics from across Canada to an international audience.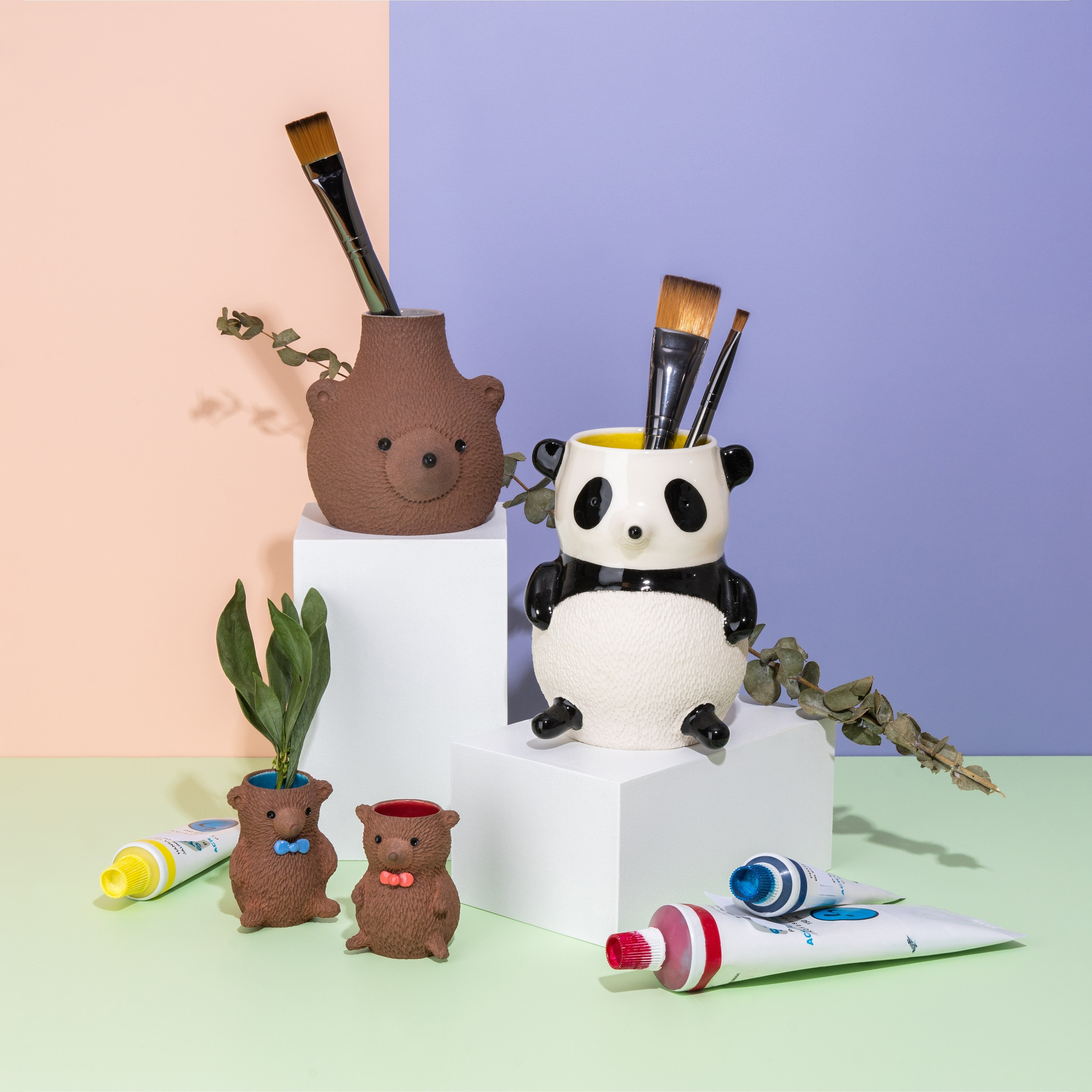 Bear Won
Ya-Li 'Bear' Won is a ceramic artist from Saskatoon. In the summer of 2020, after some years of pottery classes and practice, Bear built a tiny home studio with a wheel, a shelf, and a view from my apartment window - thus starting life as a ceramic artist. As a medium, clay gives Bear a feeling of creative freedom that she's never experienced. She sees ceramics as containing many possibilities while remaining delicate.
Growing up for Bear feels like an inevitable process. At the core of her heart, Bear feels the desire to remain playful and curious. As a result, her work expresses a gentle rejection of the inevitability of growing up by using themes of cuteness and play. Illustrations from cartoons and comics serve as occasional inspiration. Through the form and function of pottery, Bear hopes to create opportunities for others to experience moments of joy and lightness.
Bear wishes to thank Carole Epp for this nomination and her guidance, generosity, and kindness over the years.
"…Bear's artwork is incredibly well-refined." Carole Epp
The artist I'd like to nominate is Ya-Li Won, also goes by Bear Won. I've gotten to know Bear throughout the pandemic, and I am inspired by her level of commitment to becoming a full-time ceramic artist. Over the years of working in the ceramic craft sector I've seen countless numbers of emerging artists begin and create their careers in the field. Bear's artwork is incredibly well-refined, and she is constantly challenging herself as an artist to explore more material processes and ideas in clay. Outside of her commitment to her studio practice, Bear has actively been working to build the ceramics community here in Saskatoon.
She's taken the initiative to work alongside many other artists here locally to promote and sell work and to create support systems for emerging artists to grow their craft. Bear is not only passionate about making art, but she is also dedicated to the growth of the arts in the province and the viability of artists at all stages of their careers to find sustainable means to thrive in Saskatoon.