Above a coffee shop in Shaunavon, Saskatchewan, is the inviting, cozy studio of emerging visual artist Andrew Robertson. The studio fosters art talks with strangers, commissioning and the artistic magic that goes into his work. Like many others, Robertson found his creative streak during the great pause of the COVID-19 pandemic. With 12-hour stretches of quiet time on a night shift as a youth worker, he began teaching himself to draw. Previously fascinated with art and portraits, Andrew started by spending eight hours testing his skills on a 2" x 2" portrait. To his surprise, the portrait was beyond what he expected of himself.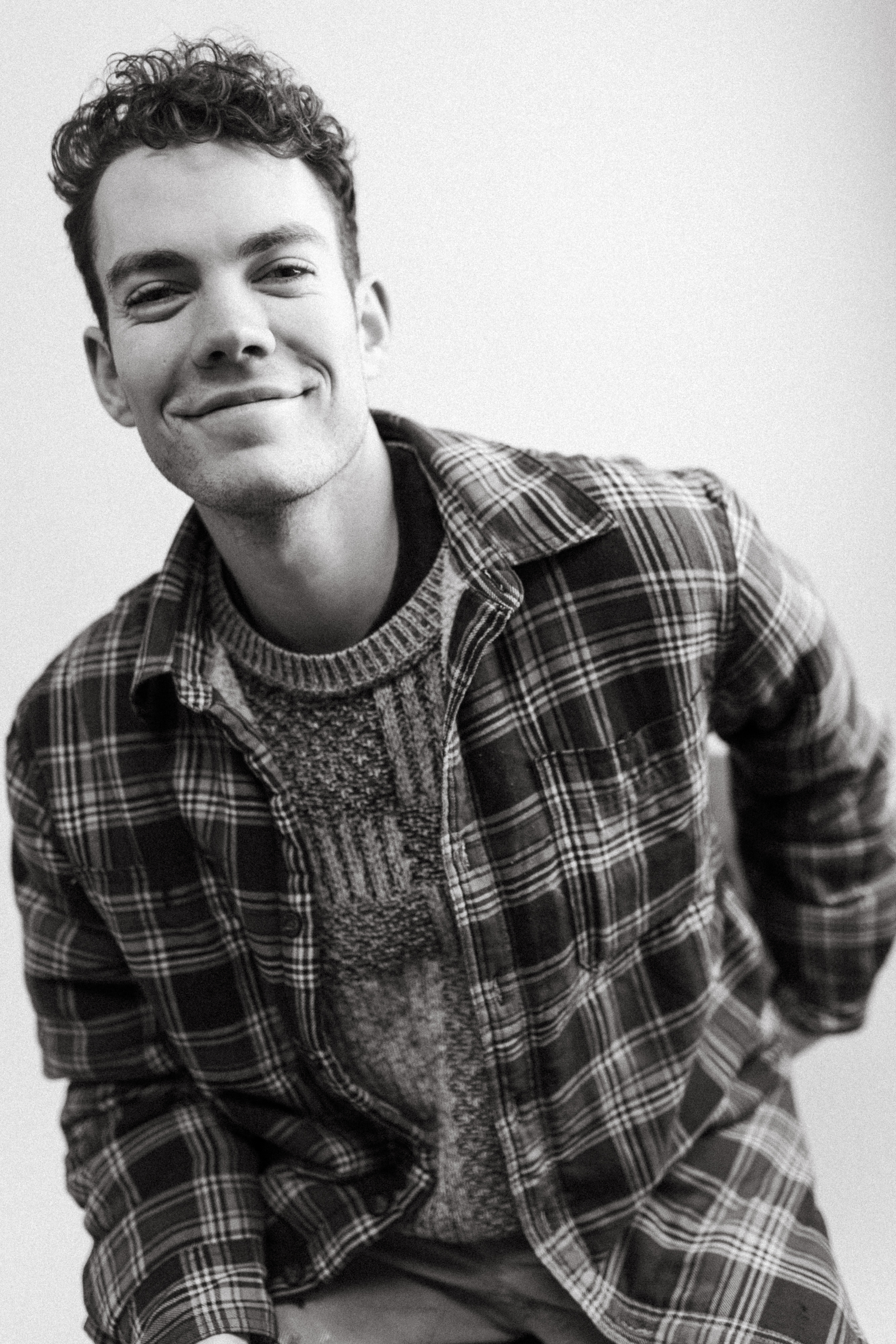 Andrew Robertson. Image courtesy of the artist.
"One of my co-workers walked out and saw it and said, 'I didn't know you could draw' and I said, 'I didn't know I could draw either!'" Robertson recalls, laughing.
From there, he worked on his craft, developing a distinct signature capturing 'light value' in his black and white pieces. In 2022, two years after he began, Robertson dove into his practice full-time. With a vivid vision for his practice, and as he works to diversify it, he remains focused on keeping his style recognizable.
Mental Health a Priority
Before becoming a visual artist, Robertson worked with youth and continues to be heavily invested in them and in mental health advocacy–which translates into his work.
Robertson shared that a high suicide rate among farmers in his community inspired a recent piece of performance art shared on his Instagram account.
"Mental health is really important to me; youth are really important to me. A lot of farmers here in the southwest struggle with mental health, and the suicide rates are high in the area. For many farmers, losing crops and not having insurance mean that just like that, their livelihood is gone." said Robertson.
In the captivating video, Robertson takes his painting of a man in a field holding a candle and lights it on fire with his paintbrush. Robertson recalls the performance as stressful due both to the one-and-done nature of lighting the piece on fire, and to the shocking statistics involving suicide deaths in Canada.
"I wanted to create a piece that speaks to men's mental health and something going out of control," said Robertson. "It represents someone holding something that is controlled, and eventually, if you don't seek help, it'll just consume you completely."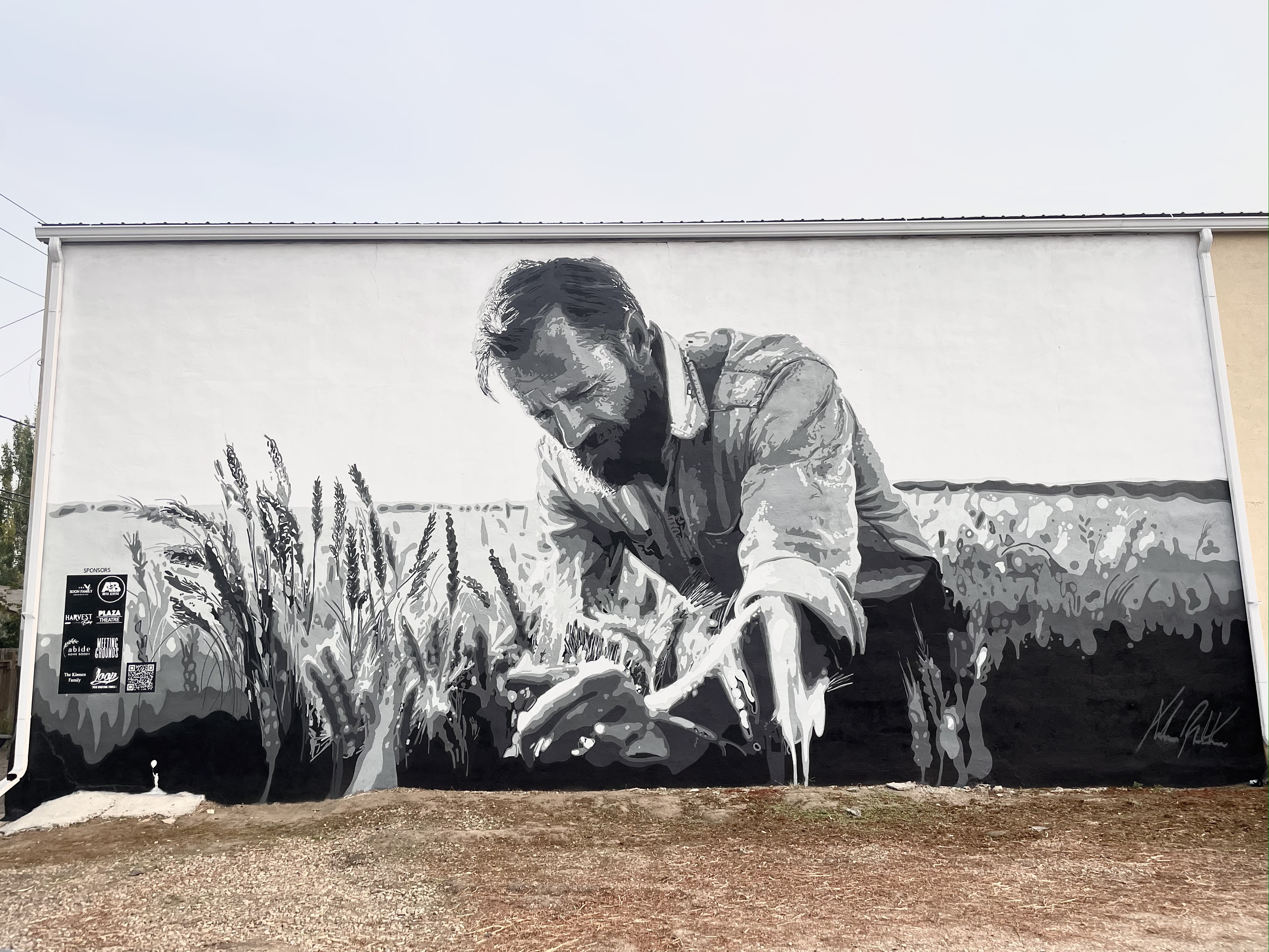 Shaunavon, Sask mural. Image courtesy of the artist.
In the short time of his full-time practice, Robertson has travelled across North America, visiting galleries and networking as he works on his art and presence. Robertson hopes to be represented in galleries and to become a recognized name as a Canadian artist and he enjoys marketing his work as much as he does creating it.
"Along with art, I do enjoy the business of it. I love creating things that speak to people. So far, I have been selling originals through commissions and, earlier this year, started doing murals."
Learn more about Andrew Robertson at: https://www.robertsonarts.com/ and Instagram.