Despite having a background in Law, Michael Afenfia has had a passion for writing since childhood. An immigrant, he published his first novel, When the Moon Caught Fire, a fictional account of slavery, in 2010. When he emigrated from Nigeria in 2019, he wondered (and worried) whether he would have to give up his career.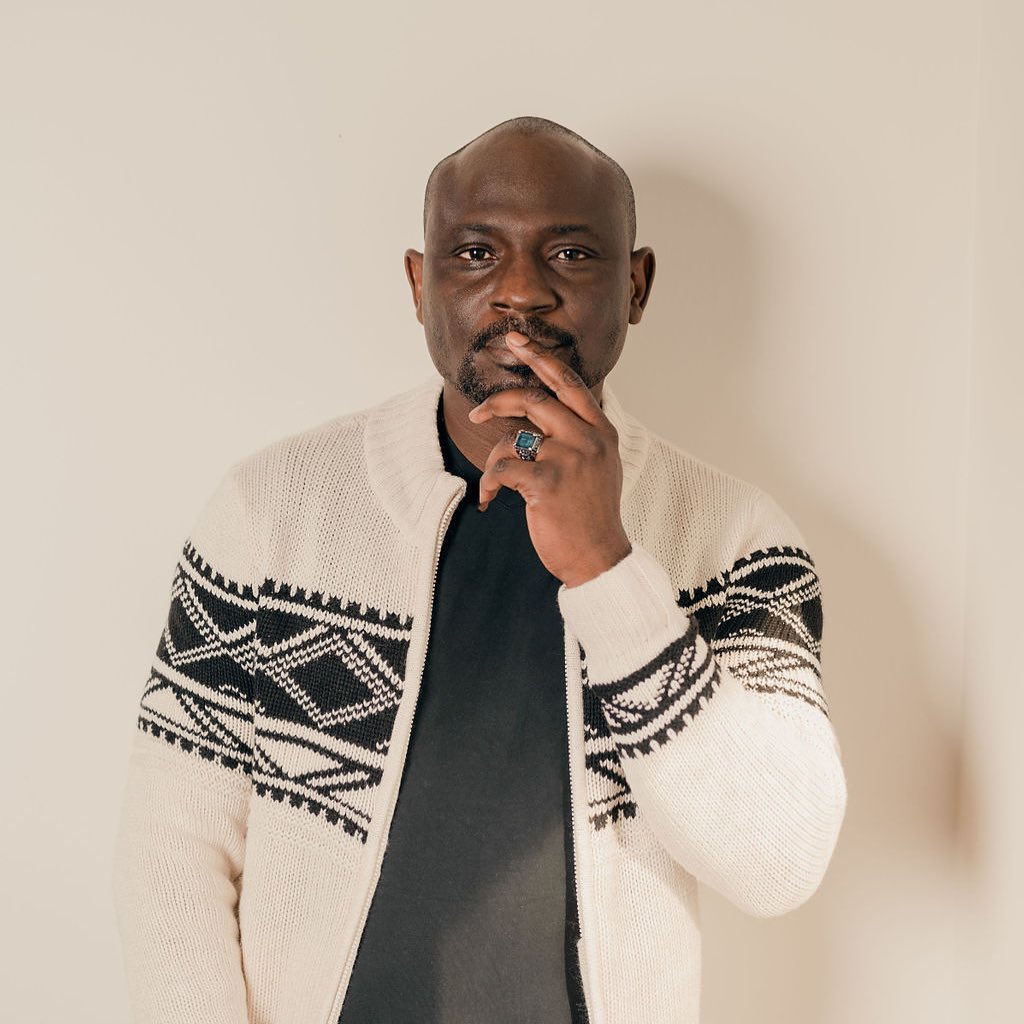 He worried about how a new audience with a different cultural background would receive his work, if at all. In deciding to come to Canada, he was committed to continuing his work and replicating the following he had back home.
He need not have feared. Pleasantly surprised by the diversity he found in Canada and Saskatoon; he published two new novels in his short time as a new Canadian.
When he settled in Saskatoon, Michael worked his fair share of survival jobs before landing a role in the settlement sector, helping newcomers to Canada find resources to start their lives. However, he consistently pursued his career in the literary arts. Joining the Saskatchewan Writer's Guild almost immediately, he successfully seized opportunities to showcase his talent and continue storytelling.
Admittedly, most of the barriers he faced as a writer were self-imposed. Still, there are challenges. Conscious of cultural differences - including English Language variance as a native of a country colonized by the British, he tried to match the voice he thought his audience wanted to hear when he worked on his first novel in Canada instead of using his own.
One transformative experience was being asked to read a passage from one of his books at a literary festival. Michael took pains to choose a section from his book, he thought was perfect for his intended audience. However, a member of the audience shared afterwards that they had read the book and looked forward to hearing him read Pidgin English, although they did not understand it.
"I thought, 'Oh my God, that is such a missed opportunity to sell my culture,'" said Afenfia. "I will never make that mistake again."
Immortalizing the idea that maintaining authenticity to his culture and craft was key, Michael seized the opportunity being an author in Canada presented him. As an immigrant, he could share his voice, story and culture unapologetically. He now sees being a Nigerian Canadian as an opportunity to capture a unique perspective from both countries and cultures in his writing.
While he writes fiction, Michael considers his work a documentary of his life. His new novel, Leave My Bones in Saskatoon, is an immigrant's story and a testament to his experiences over the last three years. He hopes his books are one day incorporated into the Canadian education curriculum so that children can see and experience diversity in that way.
"Leave My Bones in Saskatoon is my attempt to be real about my journey, the expectations an immigrant might have and some of the experiences you might have - good or bad as a newcomer, as a refugee..." said Michael.
Michael credits his success over the last three years to Saskatoon and the infrastructure for recognition of the Arts in Saskatchewan. The community embraced him, supported him, and boosted his confidence. He believes that the community's intentional approach is integral to breaking down barriers artists may face in recognition of their art. He hopes to one day collaborate with others like, indigenous writers or newcomers, to immortalize their work.
"I've had a very special experience in Saskatoon. This city has been very kind to me. I don't know whether that would have been my experience elsewhere, but the level of acceptance that I received in this community really helped me settle in such a short time."
Michael Afenfia's new novel, Leave My Bones in Saskatoon, is scheduled to be released in April 2023. Learn More about Michael and his work on his website and on Instagram.