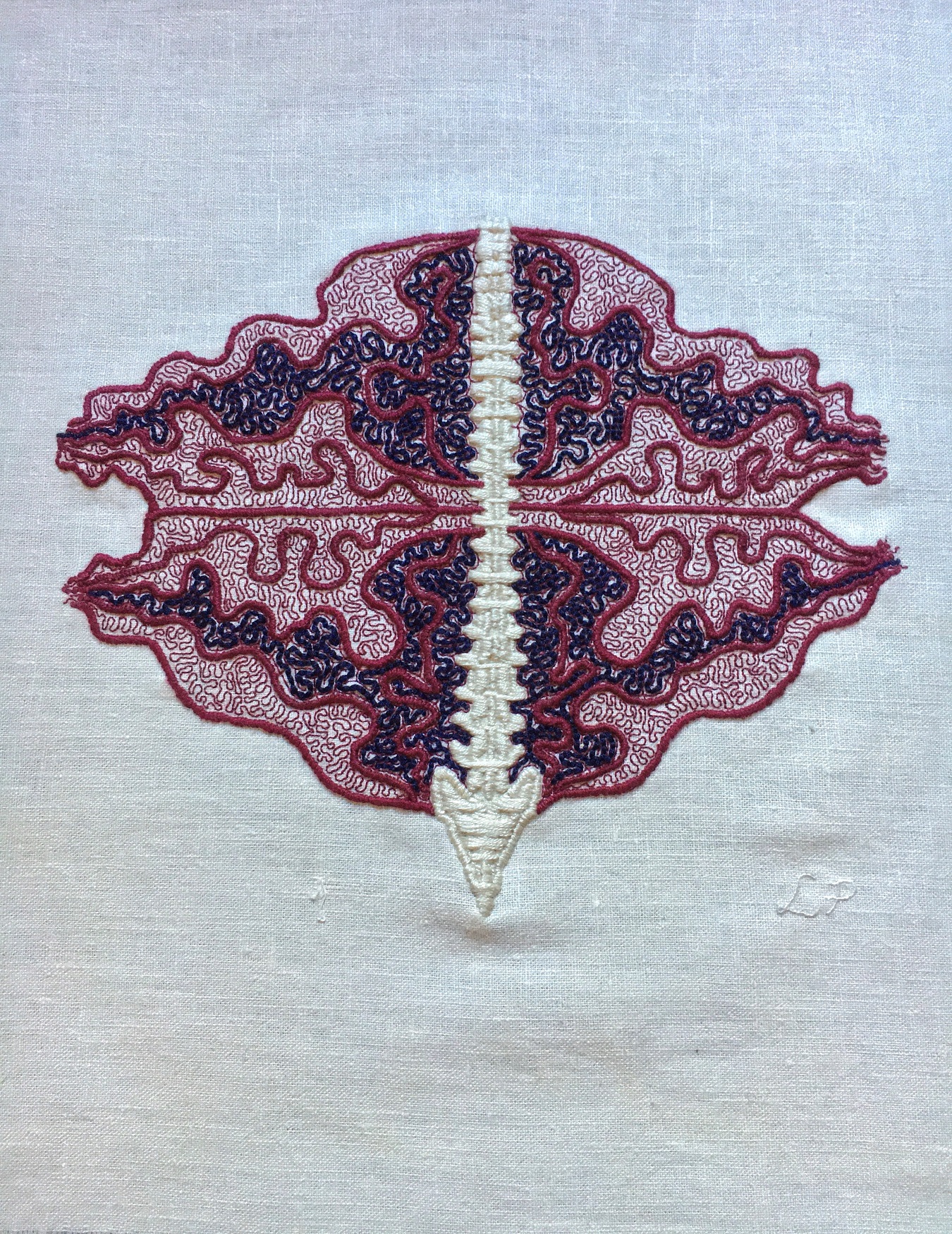 Embroidery has become a restorative practice for Lia Pas, who has had to switch from performing artist to fabric artist due to a serious, long-term illness.
2 min. read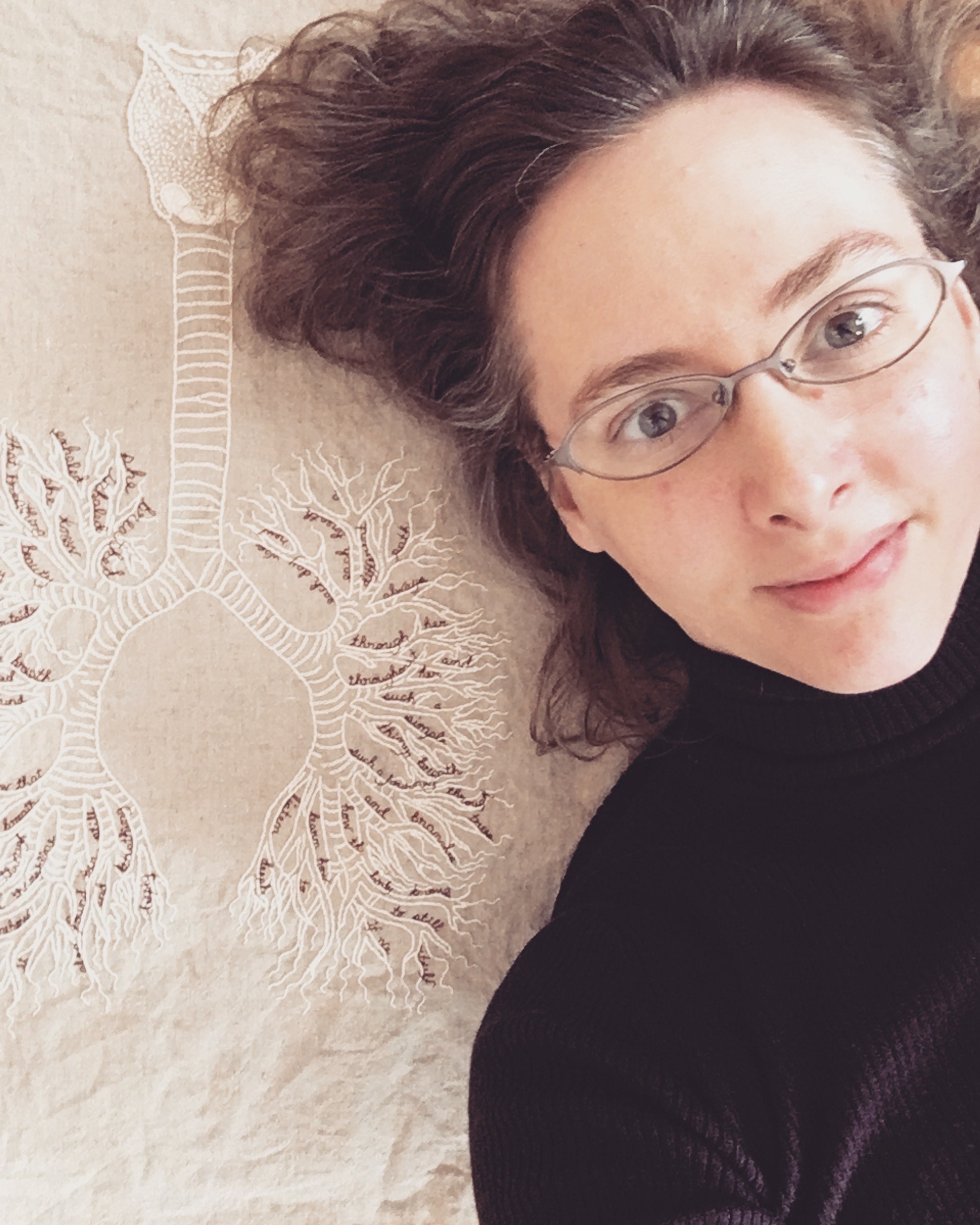 Lia Pas is a multidisciplinary artist who combines music, theatre, text composition and performance in her work. In 2015 she became ill with a virus and was subsequently diagnosed with myalgic encephalomyelitis/chronic fatigue syndrome, a serious, long-term illness that affects many body systems, leading to severe fatigue, as well as problems with thinking, concentrating, pain and dizziness.
Pas can no longer sing, and she can only play the piano for 15 minutes once or twice a week. "When I first got sick, I wasn't able to write, and even reading was an issue because of the fatigue and neurological issues," she says. Pas had been watching a lot of period dramas at the time; in one, a woman got sick and was told to take to her bed and work on her embroidery. "I thought, 'Why not?' I needed something to do with my hands, and I needed something creative."
Pas has always sewed clothes, including all the costumes for her performances, so fibre arts wasn't a huge stretch. "I didn't want to embroider flowers. I had some images I had taken from old anatomical textbooks. I put text on them and manipulated them on the computer. I thought, 'Why don't I start stitching those?'"
Pas has become involved in the "sci-art" community (science blended with art) online, with a great response. Her work also appeals to the chronic illness community. "People see the invisible symptoms I've embroidered, and they say, 'That's exactly how I feel.' I've had people take screenshots of my embroidery to their doctors to help them describe what they are feeling."
Her work also caught the attention of the SK Arts Permanent Collection, which acquired the piece, sensorium, in 2021. "I was overjoyed. Fibre arts is sort of a denigrated medium – it's seen as women's work. To be in the Permanent Collection gives a lot of value to the craft and to art about illness and disability," she notes.