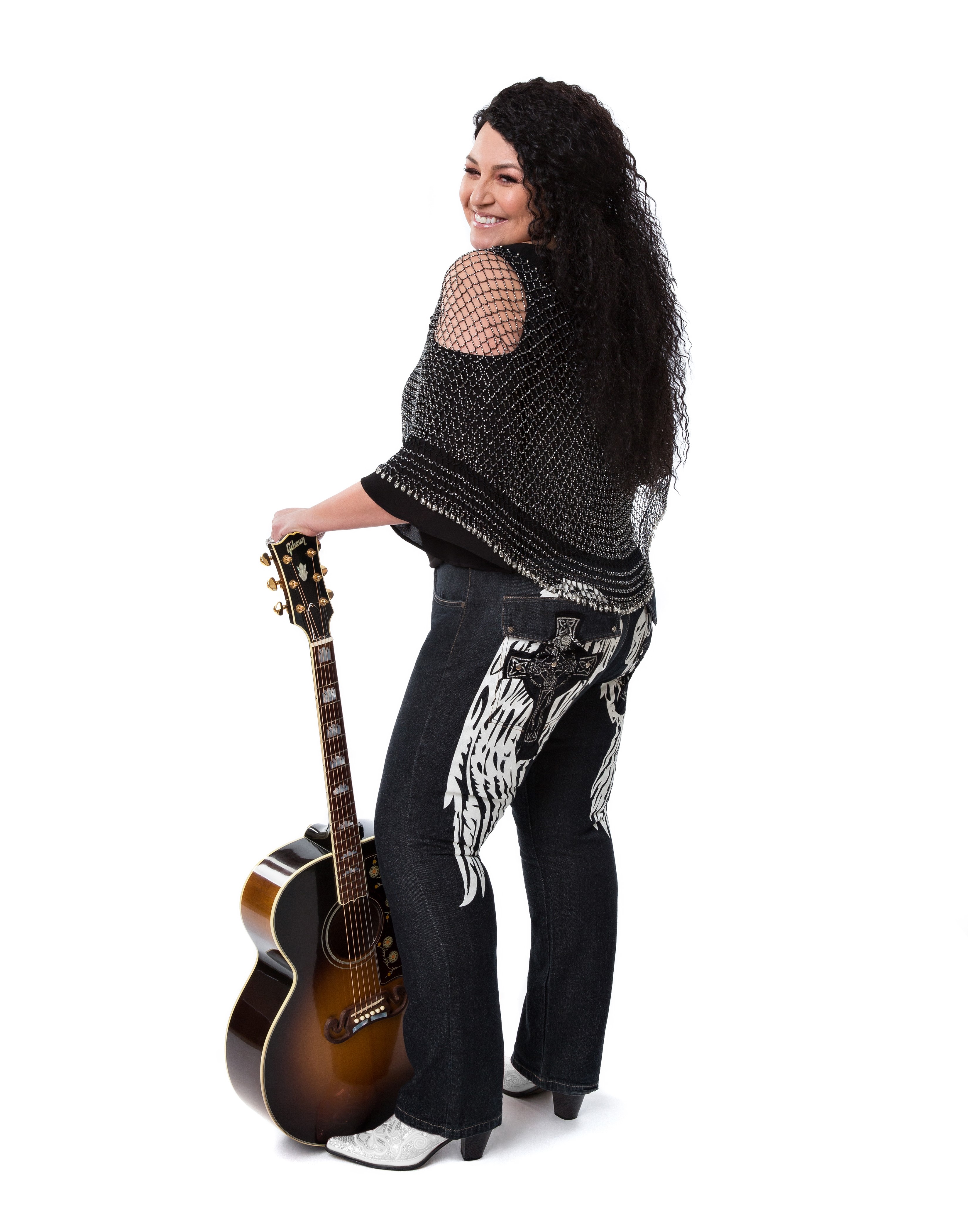 Saskatoon singer/songwriter Yvonne St. Germaine shares her personal journey and helps others through gospel music.
2 min. read
In 2006 Yvonne St. Germaine was living a dark, lonely and suicidal life. She was addicted to alcohol, prescription pills and street drugs, including crack cocaine. When she began seeing demons in her home, she knew she needed help.
Seeking hope and healing, she attended a pilgrimage at Lac Ste. Anne in Alberta. In desperation she went to the prayer line and cried out to God. "I felt the hand of Jesus on my shoulder, and the spirit of addiction literally came out of me," she says. "A lot of people don't believe in these things. I experienced it first-hand, and I know it set me free."
She left her abusive situation and moved to Saskatoon, staying in a women's shelter for a year. There had always been music in her house growing up, so St. Germaine picked up a guitar and taught herself to play. Her goal was to share her life experience and thankfulness in song. "I want to help our hurting world through music and testimony."
Since 2006 she has traveled internationally to communities, schools, conventions, correctional institutions, shelters, banquets, workshops and churches singing, speaking and offering hope to others living with addictions and abuse.
Accolades started pouring in almost immediately. In 2007 she was named the Aboriginal Peoples' Choice Award recipient for Best Gospel CD for her first album, and today she has 17 awards under her belt. The pinnacle of her career was playing on Loretta Lynn's stage in Nashville, Tennessee in 2019. "My vision is to be a role model as one of the few Métis artists to succeed in my genre," she says.
St. Germaine received an Independent Artists grant to tour her ninth album, Sorrow Road, to Pelican Narrows, Beauval and La Ronge in summer 2020. She was able to play, despite the pandemic, by following provincial protocols. This album is particularly meaningful for her, as it helped her process her grief from her mother's passing in 2014. It has been well-received, with the title track charting on the Top 40 Indigenous Countdown and in the top five of the Saskatchewan Music Countdown within a week of its release. The album made history as the first gospel album to make the Saskatchewan Top 10.
She is inspired most by her fans' reactions. "I get emails about how the music I sing has touched and changed their lives," she says. "I am making an impact on people's lives through my music. That's the biggest reward for me."