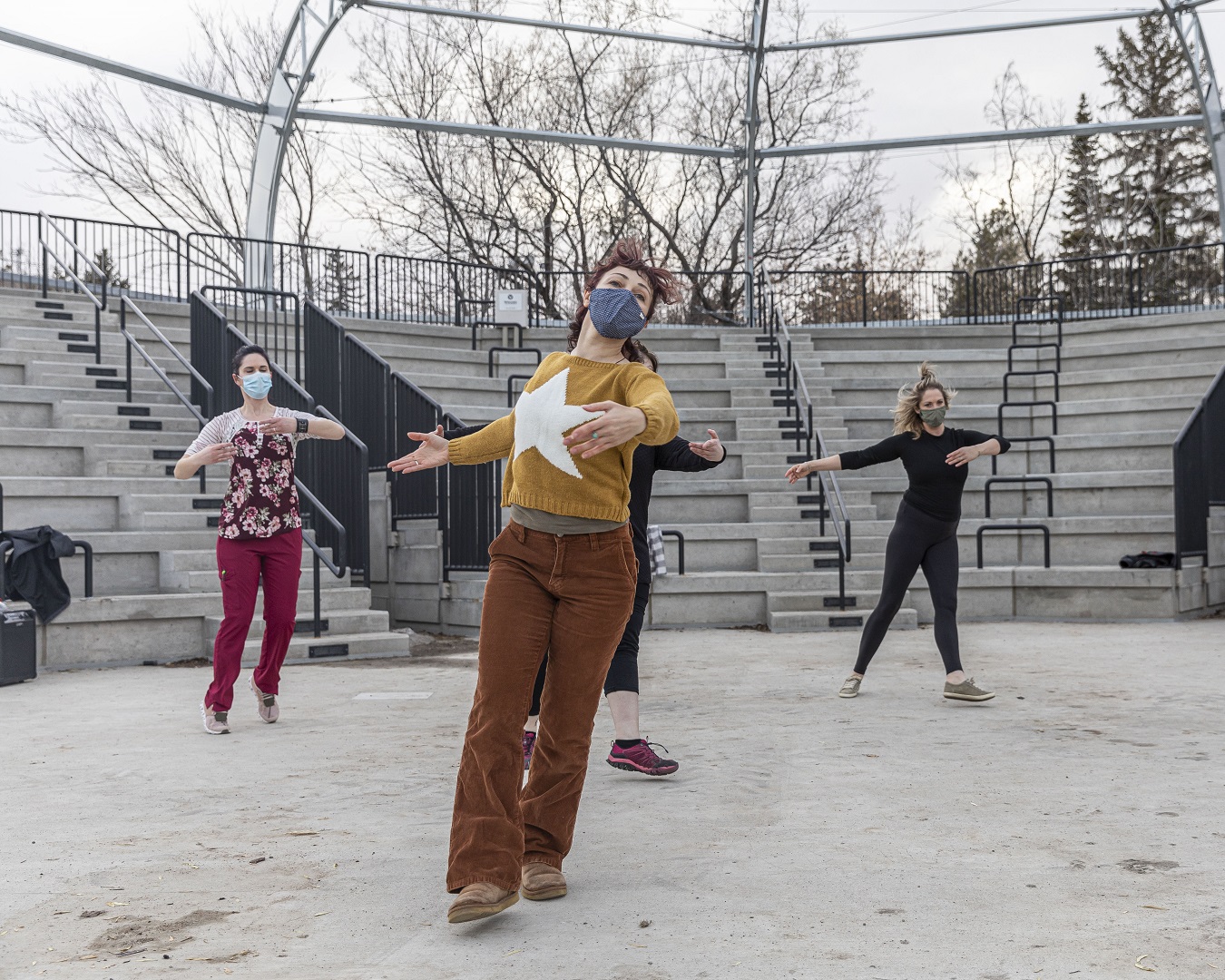 Valentyna Matyushenko is using dance to share her love of Ukrainian culture.
2 min. read
Pysanka, or Ukrainian Easter eggs, have an important meaning to Grandora dancer and choreographer Valentyna Matyushenko. They are a significant part of her culture, but she has also had her own brush with their magical qualities. An older woman once handed her a Pysanka with stairs drawn on it, symbolizing career growth. Within a few months, Matyushenko fulfilled her life-long dream of opening a dance studio. "I still have that Pysanka," she says.
Matyushenko has been dancing her entire life and teaching for 27 years. She immigrated to Canada two decades ago and began her career as a choreographer. "Creating dance, telling stories, awakening feelings, and sharing tradition through choreography is my biggest joy."
An Independent Artists grant made it possible for Matyushenko to spread her love of Pysanka and Ukrainian culture through the language of dance. The project includes six pieces of choreography as well as video interviews with Ukrainian artists and knowledge keepers, culminating in a socially distanced performance.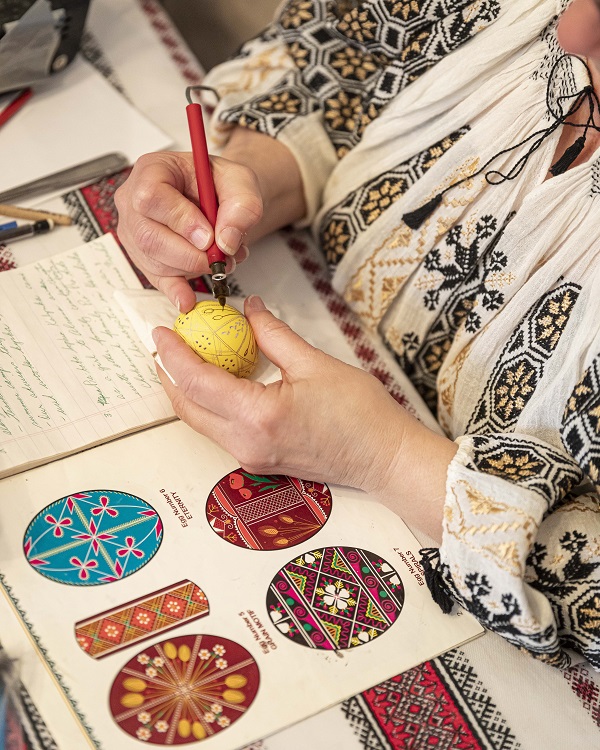 The grant allowed her to work with a composer in the Ukraine, something she had never done. "Usually I would be inspired by the music and draw the music with my dance," she explains. "This time the music is echoing my story."
She employed a seamstress in a small Ukrainian village to sew the costumes for the piece. She was also able to pay for studio time and hire local dancers for the Saskatoon performance. Due to COVID restrictions, the dancers practiced outside, freezing their fingers in the winter and dodging puddles in the spring.
In the past, Matyushenko notes, "I always did it for free, and the dancers always did it for free. As artists they have the need to create, and they don't think about that financial part. So getting support from the grant was extremely beautiful for me."
She drew her choreography from styles found in Ukrainian villages. "This is how the dances were done 100 years ago, at weddings and when people would come together to dance."
The theme of the choreography is how culture gives us a solid foundation on which to build our everyday lives. "Our roots carry the great wisdom of our generations ingrained in tradition. It heals, it gives us strength and helps our identity," Matyushenko says. "It's very important for me to show the younger generation how our roots are holding us up, to send a message that you should care about your culture."