SK Arts is pleased to announce the recipients of the 2019 Saskatchewan Arts Awards. Presented by SK Arts, these awards celebrate the contributions and achievements of individuals, groups, and organizations in all arts disciplines. Recipients are awarded a limited-edition sculpture by Saskatchewan artist Marie Lannoo and a cash prize.
---
Lieutenant Governor's Lifetime Achievement Award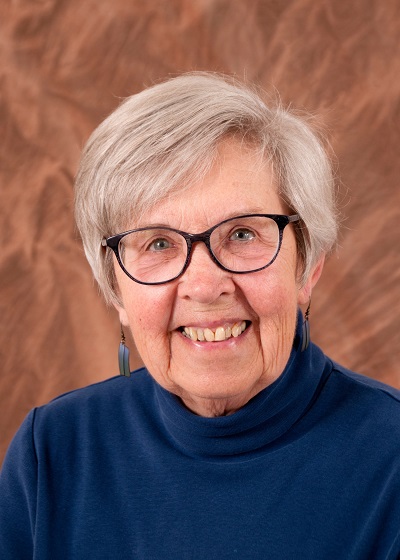 Martha Cole (Disley)
Martha Cole has established a prominent reputation as a master fibre artist provincially, nationally and internationally.
She studied sculpture at the University of Washington, receiving a bachelor of fine arts in 1970 and a bachelor of education from the University of Toronto in 1972. After graduation she turned from metal sculpture to sewing and fibre arts, which has been her main artistic medium for more than 40 years now. Her work has been widely exhibited across Canada and the United States, as well as in Japan.
In the 1980s Martha began to create artist's books, cultivating herself as a highly skilled book artist and calligrapher, creating handmade, limited-edition books.
One of her most far-reaching projects is All Beings Confluence, a community-based, interactive art installation, where participants are invited to create their own fabric panel, representing a single living "Being", of which there are more than 350. The project began in 2010 and has been shown in more than 50 venues across North America.
Martha has become a mentor to many artists nationally and internationally. She has taught workshops through CARFAC, the Banff Centre for the Arts, the Organization of Saskatchewan Arts Councils, the Lumsden and District Arts Council and numerous other textile-focused organizations across Canada and the United States.
Her art is in the public collections of the Saskatchewan Arts Board, Government of Saskatchewan, MacKenzie Art Gallery, Weyburn Arts Council and the City of Regina, as well as in numerous private collections. In 2017 Martha was awarded the Saskatchewan Order of Merit for her contributions to the province.
Photo credit: Carolyn Pihach.
---
Artistic Excellence Award
Sponsored by the Ministry of Parks, Culture, and Sport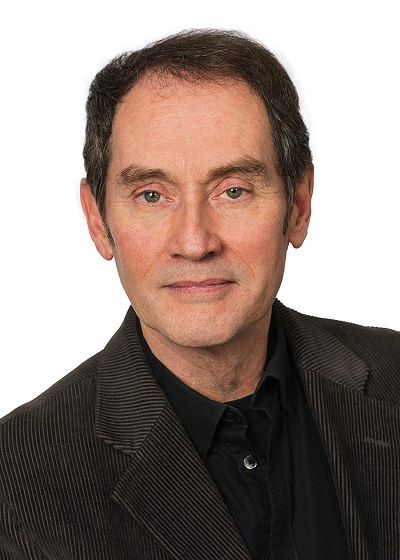 David L. McIntyre (Regina)
David L. McIntyre is the composer of a large body of concert, dramatic, educational and church music that is highly regarded internationally. This music is engaging, rhythmic, tuneful, witty and moving, and is popular with performers and audiences alike. His musical language, though deeply rooted in the classics, has a distinctly fresh character.
David began piano studies at four years of age in Saskatoon. After completing his associate diploma from the Royal Conservatory of Music, he studied piano and composition at the University of Calgary, the Banff Centre and the University of Southern Mississippi. He counts pianist Boris Roubakine and composer Luigi Zaninelli among his most influential mentors.
Since 1976 he has been active in the Saskatchewan musical community as a pianist, organist, teacher, conductor and composer. Between 1976 and 1995 he taught music at the Canadian Bible College in Regina. He also taught in the Department of Music at the University of Saskatchewan and the University of Regina for a number of years. As Associate Composer of the Canadian Music Centre since 1989, he has served several years on both the Regional and National Boards of the centre.
From 2000 to 2003 he was composer-in-residence with the Regina Symphony Orchestra, a residency sponsored by the Saskatchewan Arts Board, creating a number of exciting new orchestral works. He has received commissions from artists such as Ben Heppner and Angela Hewitt and organizations such as the CBC, Ottawa Cantata Singers and the Montreal International Music Competition. With well over 100 published works, his music is now distributed, studied, performed and recorded worldwide. The piano piece, Butterflies & Bobcats, commissioned by the 2004 Eckhardt-Gramatté National Music Competition, continues to appear on the program of every major musical competition in the country and many internationally.
Photo credit: Bruce Vasselin, Designer Photo.
---
Arts and Learning Award
Sponsored by the Saskatchewan Arts Board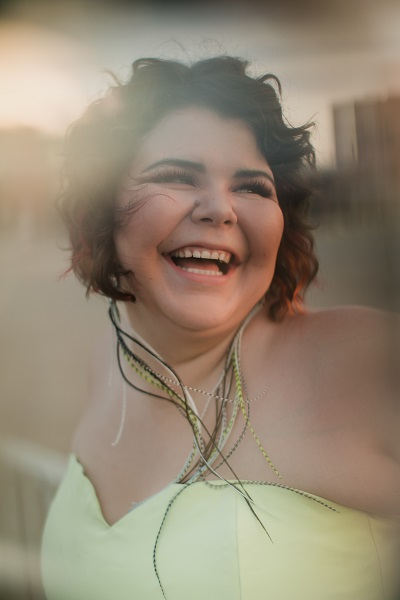 Zoey Roy (Saskatoon)
Zoey Roy is a poet, community-based educator, community engagement consultant, author, filmmaker and social entrepreneur. She holds a bachelor of education from the University of Saskatchewan and a master's degree from Johnson Shoyama Graduate School of Public Policy and is pursuing her PhD in education from York University.
Zoey's work is informed by anti-racist and anti-oppressive practices. Her Cree-Dene-Métis roots and career as an artist give her a unique insight into working with Canadian Indigenous and non-Indigenous youth in pursuit of relationship-building and reconciliation. She has an ability to connect with communities across difference, meeting them where they are at, while also challenging people to push themselves beyond their existing perspectives.
Her socially engaged artistic practice has inspired change in communities across Saskatchewan. Since 2016 Zoey has been working with the National Arts Centre's Music Alive Program in Saskatchewan, and she has collaborated with around 300 classrooms to produce collective stories. As a community engagement consultant, she has worked on more than 30 significant projects, including with youth in northern First Nations on suicide prevention strategies. She also founded Rock the Vote in Saskatchewan, which turned into a Canadian movement during the 2011 federal election, mobilizing disenfranchised populations across Canada with the goal to increase informed decision-makers in marginalized communities.
Zoey has received numerous awards, including an Indigenous Graduate Leadership Award, Indspire Métis Youth Award, Saskatoon YWCA's Women of Distinction Award, CBC's Future 40 and Queen Elizabeth II Diamond Jubilee Medal.
Photo credit: Sweetmoon Photography.
---
RBC Emerging Artist Award
Sponsored by RBC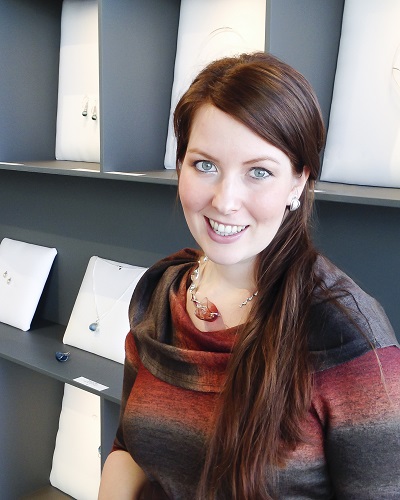 Mary Lynn Podiluk (Saskatoon)
Mary Lynn Podiluk is an art jeweller and goldsmith. She studied fine art and linguistics at the University of Saskatchewan and earned a bachelor of fine arts in jewellery design and metalsmithing from the NSCAD University in 2012. Bringing a foundation of traditional goldsmithing to a contemporary space through her exploration of alternative materials and techniques, she draws on anatomical and botanical forms to create visual parallels to language and sound.
Mary Lynn has exhibited her work nationally and internationally. She won the Canadian National Jewellery Student Competition in 2012 and was the Saskatchewan representative in the exhibition, The Canadian Mosaic of Metal in 2013. That same year, she won a student NICHE Award in Washington, D.C., for her teapot, Metalanguage, which was acquired during SOFA Chicago in 2015 by the Kamm Teapot Foundation, the world's largest teapot collection. She received a professional NICHE Award in 2015 with her engagement ring, Infinite, and was selected as a finalist in 2016. Her work has been juried into the last four biennial Dimensions exhibitions hosted by the Saskatchewan Craft Council and has received awards for Excellence in Fine Craft, Excellence in Production and Functional Ware and, most recently, the Jane Turnbull Evans Award for Innovation in Craft.
She is currently creating her next body of work with the support of the Canada Council for the Arts and the Saskatchewan Arts Board. In addition to many private collections, Mary Lynn's work can be found in the Saskatchewan Arts Board's Permanent Collection and the estate of Carrie Fisher.
Photo credit: Mike Podiluk.
---
Leadership - Individual Award
Presented in partnership with Jarislowsky Fraser Partners Foundation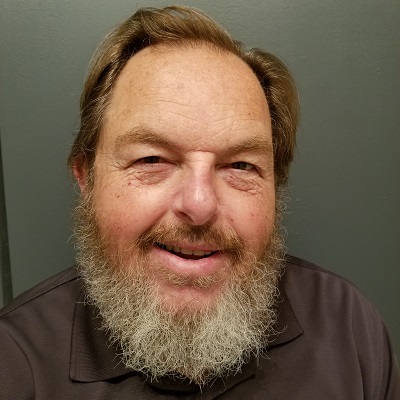 Kim Houghtaling (Swift Current)
Kim Houghtaling has been the Director/Curator at the Art Gallery of Swift Current (AGSC) since 1996. Under his leadership the gallery has presented more than 150 professional exhibitions of provincial, national and international artists. It has also developed and implemented extracurricular arts activities to engage the public and encourage audience development. The gallery has become a resource hub for the arts and other related cultural services in southwest Saskatchewan.
Successful events that began as projects through the Art Gallery of Swift Current include the SaskPower Windscape Kite Festival, Blenders: Art & Music Series, Long Day's Night Music Festival and the Lyric Theatre.
The City of Swift Current has recognized the significant contributions the art gallery has made to the community. From nearly closing the gallery in 1994, the city, over the past 20 years, has increased the AGSC operating budget four times, equalling hundreds of thousands of dollars in increased support.
During Kim's tenure the gallery has added an extension location, the West Wing Gallery, focusing on exhibiting the work of local artists and students. The AGSC has three big-top-tent facilities used for community culture services, including summer festivals, an art camp for children, the Great Southwest Shakespeare Festival, weekly market square and more. The gallery also has ceramic, drawing, painting and sculpture studios and offers more than a dozen art classes per season, from weekend workshops to eight-week-long courses.
Kim is the Past President of Tourism Swift Current, Past President of the Saskatchewan Arts Alliance and has received the Saskatchewan Lieutenant Governor 2005 Centennial Medal for Volunteer Culture.
Photo credit: Barb Parchman.
---
Leadership - Organization Award
Sponsored by SaskCulture

Common Weal Community Arts
Since 1992 Common Weal Community Arts has fostered collaboration between professional artists and communities to promote social change and cultural identity through creative expression.
Common Weal is passionate about empowering people to tell their stories in their own voices, especially the marginalized, underserved or historically misrepresented. Its projects are diverse in artistic discipline and approach, including elements of traditional practice, site-specific work, residency and workshop activity, high-profile events, and critical discourse on socially engaged and community-based arts. Whether creating with seniors or people in correctional centres, fostering dialogue on racism, creating space for queer, trans, and non-binary people to dance, or exploring land-based knowledge in the remote north, Common Weal Community Arts is making a real difference to the artistic landscape of Saskatchewan.
Common Weal is a respected leader in socially engaged arts. The organization strives to inspire ideas and empower people to tell their stories in their own voices. Its vision is achieved through: producing art that promotes critical thinking; embracing cooperation, diversity and inclusiveness; committing to projects of high artistic merit; affirming and developing a creative consciousness by challenging the status quo with honesty and integrity; and recognizing and engaging alternative voices and worldviews.
---
Thank You to Our Supporters