Presented by the Saskatchewan Arts Board, the Saskatchewan Arts Awards celebrates the achievements of individuals, groups and organizations in all arts disciplines. Recipients are given awards in six categories.
The event brings artists, arts organizations, patrons of the arts and members of the business community together to celebrate the enormous contributions the arts community makes to our province's quality of life and economy.
The 2018 awards were held on Thursday, October 25 at Casino Regina.
---
Lieutenant Governor's Lifetime Achievement Award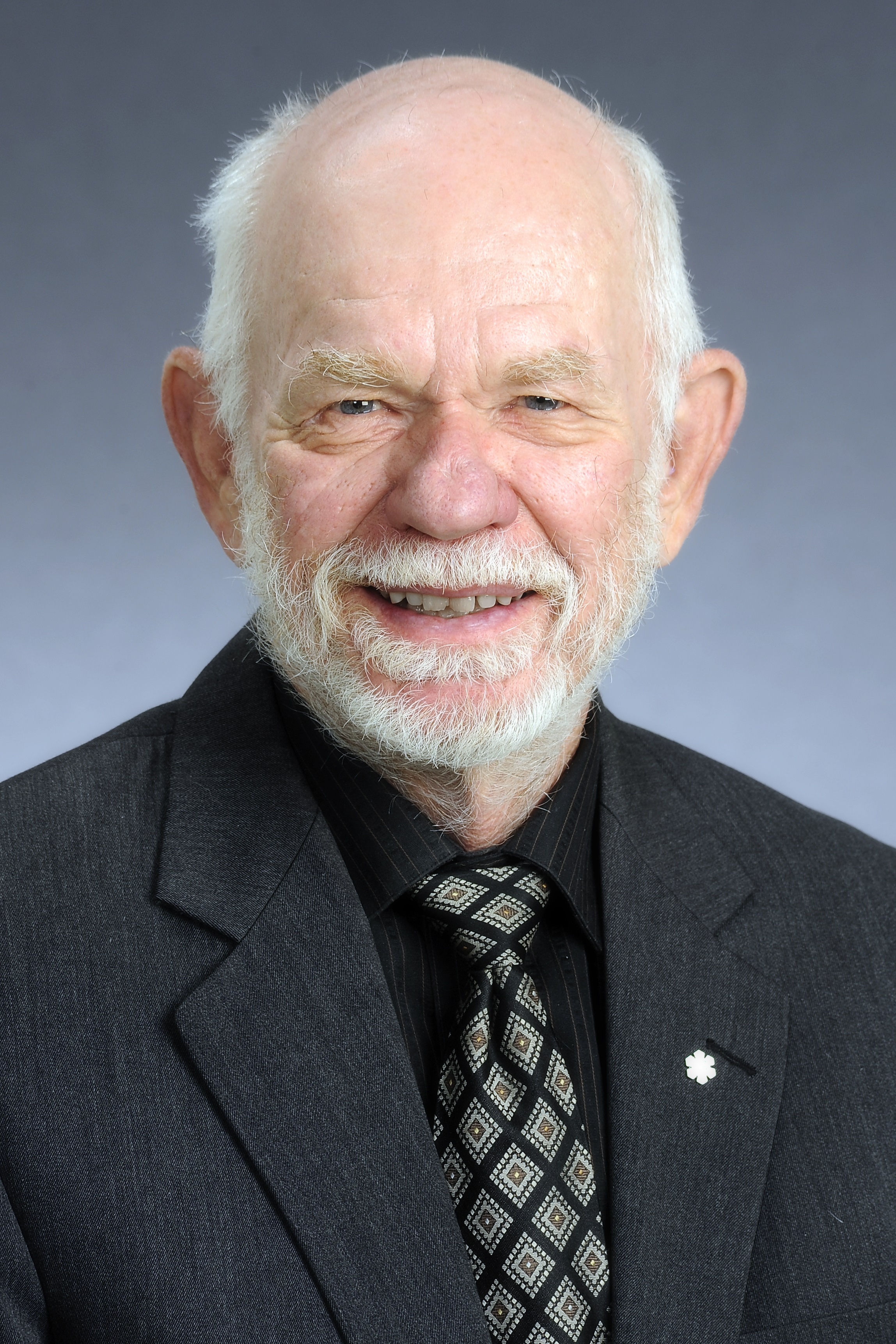 Ken Mitchell (Regina)
For close to half a century, Ken Mitchell has had an immense impact on the arts in Saskatchewan through his writing and volunteer activities.
He helped establish the Saskatchewan Writers' Guild, serving as its first chair, and helped found the Saskatchewan Playwrights Centre, the Playwrights Union of Canada and Regina's Cathedral Village Arts Festival. He was also founding editor of the literary magazine, Grain.
Ken has written professionally since 1970, when his first play, Heroes, was produced in England. Since then he has published six novels, more than 20 stage plays and several film scripts. He has performed readings internationally, notably in England, Scotland, China, Finland, Iran and Cuba. His writing has the power to shake readers and audiences with laughter and also to touch their hearts with his deep understanding of the human condition.
His play, Gone the Burning Sun, won the Canadian Authors' Association Award in 1984 for Best Canadian Play. Ken was inducted into the Order of Canada in 1999 and the Saskatchewan Order of Merit in 2001 for his work as a "literary ambassador." He was named Distinguished Professor in 2000 and Doctor of Letters in 2014 by the University of Regina, where he taught for 37 years.
More recently he has performed on the cowboy poetry circuit as well as with musicians, storytellers and even a barbershop chorus as theatrical partners. His outdoor drama, Spirits of the Trail, about the historic meeting of Major James Walsh and Sitting Bull, has been in development since 1970, when it was broadcast on CBC Radio. It has since appeared in various forms and media, most recently as a featured summer production with the RCMP Heritage Centre in Regina.
Photo credit: U of R Photography.
---
Artistic Excellence Award
Sponsored by the Ministry of Parks, Culture and Sport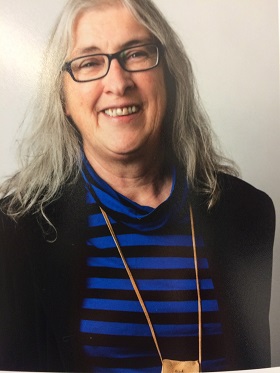 Marjorie Beaucage (Duck Lake)
Marjorie Beaucage is a Métis filmmaker, cultural worker and educator. Her work has been screened in many different contexts, from local bingo halls to the Museum of Modern Art in New York. She is a change agent, both in her own life and in the lives of those around her.
Marjorie has been making films and videos for more than 30 years. Her unique approaches to documentary and experimental narrative filmmaking include layered images, non-synch sound and shared communal space. When she began her filmmaking career in 1990, Marjorie already had 25 years' experience as a community organizer and educator working for social and environmental justice. Her background influences not only the subject matter of her films, but also how the work is made. Many of her projects create opportunities for individuals and communities to tell their own stories, sharing personal and underrepresented perspectives. Through her community-based video storytelling, she has put her camera in the hands of Saskatchewan people, including youth at risk, sex trade workers and the homeless. Her work is respectful and honest, and involves mentoring, building relationships and creating connections.
Marjorie was a co-founder of the Aboriginal Film and Video Art Alliance. She worked as a cultural ambassador to negotiate self-governing partnerships and alliances with the Banff Centre for the Arts, V-Tape, the Canada Council for the Arts and the Saskatchewan Arts Board, resulting in the development of new Indigenous arts programs. She also programmed the Reel Aboriginal, the first Aboriginal film festival in Toronto at Harbourfront Centre in 1992.
Marjorie was honored with a retrospective showcase at ImagiNATIVE this October.
Photo credit: Katy Whitt.
---
RBC Emerging Artist Award
Sponsored by RBC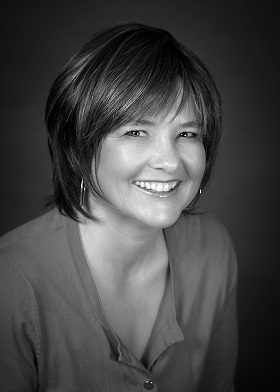 Lisa Bird-Wilson (Saskatoon)
Lisa Bird-Wilson is a Métis and nêhiyaw writer whose work appears in literary magazines and anthologies across Canada. Her fiction book, Just Pretending (2013), was a finalist for the national Danuta Gleed Literary Awardand won four Saskatchewan Book Awards, including 2014 Book of the Year. Just Pretending is the 2019 "One Book, One Province" selection, a project that aims to create a reading culture in Saskatchewan.
Lisa's debut poetry collection, The Red Files (2016), is inspired by family and archival sources. The Red Files reflects on the legacy of the residential school system: the fragmentation of families and histories, with blows that resonate through the generations. Lisa has one non-fiction book to her credit, An Institute of Our Own: A History of the Gabriel Dumont Institute (2011), which chronicles the struggle for Métis education rights in the 1970s and early 80s.
In the community, Lisa works collaboratively to support other Indigenous writers. She was a founding member and first president of the Saskatchewan Aboriginal Literacy Network and a founding board member of the Ânskohk Aboriginal Writers' Circle, Inc., the organization that has played a major role in reviving the Ânskohk Aboriginal Literature Festival in Saskatchewan. In 2007, she was honoured with a Premier's Award for leadership in literacy. In 2014, Lisa was awarded the Saskatoon YWCA Women of Distinction Award for Arts, Culture or Heritage. In 2017, she was an invited author aboard the Canada C3 ship on the journey from Kugluktuk, Nunavut to Tuktoyaktuk, Northwest Territories.
Photo credit: Julie Cortens.
---
Leadership - Individual Award
Presented in partnership with Jarislowsky Fraser Partners Foundation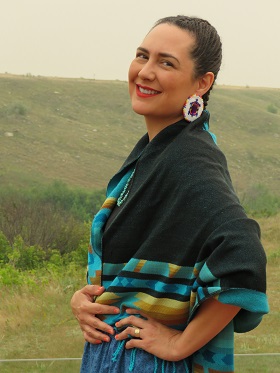 Felicia Gay (Saskatoon)
Felicia Gay, of Swampy Cree and Scot descent, is a vital presence in the Saskatchewan art community. She is curator of the galleries at Wanuskewin Heritage Park in Saskatoon. Under her direction, Wanuskewin has become the only gallery in the region to exclusively feature Indigenous contemporary art and is a model of international leadership in this area. Her contributions to the presentation and understanding of Indigenous art and culture has been ongoing for many years.
In 2006, Felicia founded the Red Shift Gallery, a contemporary Aboriginal art space, with Joi Arcard. The gallery was central in addressing issues around colonial histories and violence against Indigenous women and girls, and sharing Indigenous voices. Red Shift created a presence for Indigenous artists within the larger structure of the Canadian artist-run network.
Felicia brings a thoughtful lens of Indigenous worldviews and counter-narratives to contemporary curation. Her unique perspective was shaped by her early years living with her grandparents in Cumberland House, combined with her time in Saskatoon. This background has given her the ability to engage with works by a broad range of Indigenous artists, including senior artists such as Allen Sapp and emerging artists like Catherine Blackburn, with a crucial sensitivity.
Felicia was awarded the Canada Council for the Arts Aboriginal Curatorial Residency with AKA Artist-Run in 2006. She has also worked as an independent curator and cultural worker with various arts-based organizations and has been a sessional and guest lecturer at the University of Saskatchewan and First Nations University of Canada since 2008. Felicia has master's and bachelor's degrees in art history. Her insight and expertise has been featured in keynote presentations and essays at the Canadian Arts Summit, Canadian Art magazine and in various publications.
Photo credit: Teena Nelson.
---
Leadership - Organization Award
Sponsored by SaskCulture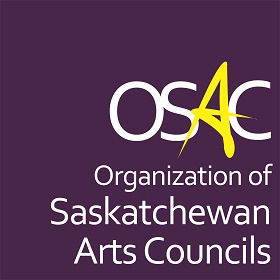 Organization of Saskatchewan Arts Councils (OSAC)
The Organization of Saskatchewan Arts Councils (OSAC) is an umbrella organization that enables community arts councils and schools to tour and hold live, professional music and theatre performances, visual arts exhibitions, workshops and special events across Saskatchewan.
The organization was founded in 1968 by a group of volunteers representing eight arts councils from around the province. It has grown into a vital network of approximately 50 arts councils and more than 70 school centres. No arts council or community is too small or remote to become a member. OSAC mentors volunteer arts councils by sharing best practices, promoting collaboration and identifying common issues.
OSAC's annual conference, Showcase, offers three days of workshops, guest speakers, discussion forums and networking opportunities. It includes visual and media arts exhibition showcases and live performances by local, national and international performers.
Stars for Saskatchewan, Koncerts for Kids and Performing Arts in Schools are touring programs that help arts councils and schools organize performing arts series. The Arts on the Move touring program provides arts councils with visual and media arts exhibitions, with specifically designed education materials for each exhibition.
OSAC assists its member arts councils in hosting Local Adjudications throughout the province. These opportunities provide artists with individual and group critiques of their work from established professionals. Selected artists are invited to submit their work for consideration to tour with the Arts on the Move program.
This year, OSAC marks 50 years of bringing performing and visual arts to the people of Saskatchewan.
---
Arts and Learning Award
Sponsored by the Saskatchewan Arts Board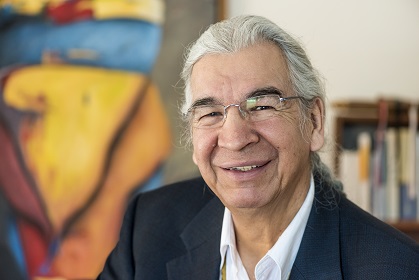 Joseph Naytowhow (Saskatoon)
Joseph Naytowhow is a nêhiyaw singer/songwriter, storyteller, actor and educator from the Sturgeon Lake First Nation. As a child, Joseph was influenced by his grandfather's traditional and ceremonial chants, as well as the sounds of the fiddle and guitar. Today, he is an accomplished performer and the recipient of many prestigious honours including a Gemini Award, the Commemorative Medal for the Saskatchewan Centennial, Best Emerging Male Actor for the Winnipeg Aboriginal Film Festival and the Canadian Aboriginal Music Awards' Keeper of Tradition Award. His demanding schedule continues to take him to classrooms, conferences, festivals and art/research projects, both nationally and internationally.
Fifteen years of study with a Buddhist master, combined with his grounding in nêhiyaw traditions and his experience as an interdisciplinary artist, has nurtured Joseph's generosity and compassion in sharing cultural knowledge. A much sought-after speaker, counsellor and educator for youth and adults alike, Joseph frequently enjoys opportunities to work as a resident artist and outdoor educator. From 1995 to 2000, he served as the Storyteller-in-Residence for Meadow Lake Tribal Council. More recently, he served as Emerging Elder with the Indian Teacher Education Program in Saskatoon, Emerging Elder/Artistic Advisor with the Living Sky School Division and, for six years running, has accompanied a team of scholars from the University of Regina to the QI Indigenous Inquiry Circle (Preconference) in Urbana Champaign, Illinois.
Joseph holds a Bachelor of Education degree from the University of Saskatchewan. As an innovative artist, mentor and committed arts educator, he fully embraces his own lifelong learning curve.
Photo credit: James Page.
---
Honorary Award Recipient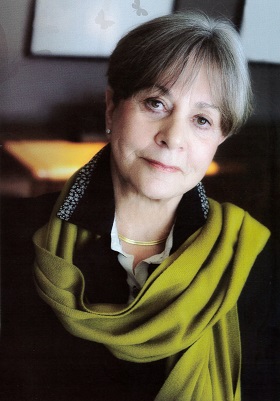 Ellen Remai (Saskatoon)
Ellen Remai is a successful and highly respected businesswoman in Saskatchewan and has been for many decades. A long-time resident of Saskatoon, she is President and CEO of Remai Ventures Inc., the enterprise she helped found decades ago with her husband, Frank Remai. In 1992 they created the Frank & Ellen Remai Foundation, through which they carried on their philanthropic work. Ellen has continued this work since her husband's death.
As a commercial developer and property operator, she has seen her real estate developments play a role in shaping Saskatchewan. At the same time, her philanthropic interests have inspired her to make extraordinary, landmark donations in support of cultural projects benefiting the province.
Ellen is the lead patron of Remai Modern, a new museum of modern and contemporary art that opened in Saskatoon in October 2017. Through her foundation, Ellen is responsible for the one the largest donations to the arts in Canada's history. Just prior to the opening of Remai Modern, she increased her total contribution to the museum to $103 million. This included funding for not only the construction of the museum, but also annual funding over the next 25 years for programing, the acquisition of art, and the matching of donations from the public. In this way, Ellen has contributed to the long-term success of the museum.
In addition to Remai Modern, she has supported many other cultural organizations over the years, such as Persephone Theatre, Saskatoon Symphony Orchestra, the Station Arts Centre and the Saskatoon Opera Association.
---
Thank You to Our Supporters