The 2016 Saskatchewan Arts Awards were held on Tuesday, October 18 at the Casino Regina Show Lounge.
---
Lieutenant Governor's Lifetime Achivement Award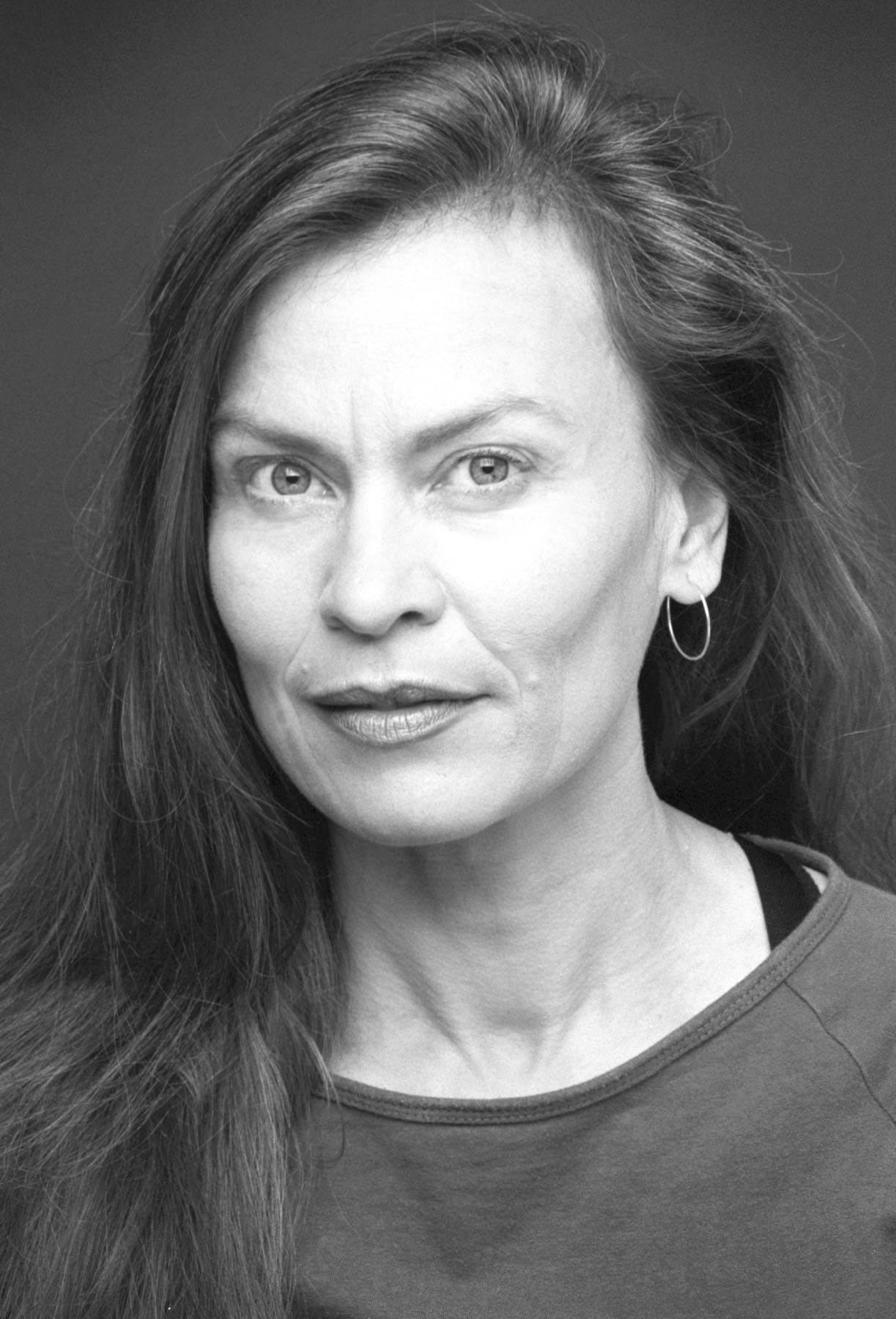 Robin Poitras (Regina)
Robin Poitras is one of Saskatchewan's most prolific dance and performance creators. After completing a BFA (special honours) in dance at York University; with further studies in Zurich, Duke University, Winnipeg and Montreal; she embarked on a professional dance career in 1984. In 1986, along with Dianne Fraser, Robin co-founded New Dance Horizons, where she continues to act as artistic director.
Celebrating its 30th year, New Dance Horizons opens a window on the field of dance, engaging the novice, emerging, and professional contemporary dance and arts communities.
Through creation, performance, outreach and touring, the company brings an eclectic range of experimental learning opportunities to a broad public. It presents contemporary dance, featuring local and national artists, and teaches students dance, yoga, jigging and Argentine tango. Robin helped foster this diverse programming and the company's nationally respected reputation.
She continues to be actively engaged in creating, performing and teaching dance. Her unique interdisciplinary work has been presented around the world. In 2006, she won the Lifetime Achievement Award at the Regina Mayor's Awards for Business & the Arts. Prior to that in 2004, she was granted a YWCA Women of Distinction Award for the Arts.
Her commitment to artistic excellence, collaboration, socially-engaged art practices and mentoring artists has left a significant impact on cultural practice in the city of Regina and the province of Saskatchewan.
Photo by Don Hall.
---
Emerging Artist Award
Sponsored by TD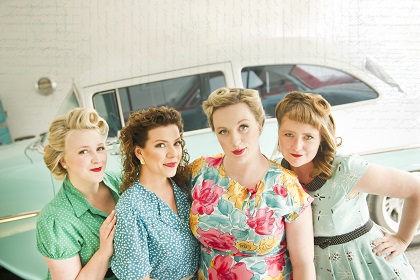 Rosie & the Riveters (Saskatoon)
Rosie & the Riveters is a Saskatoon-based folk music band with a vintage 1940s flair. The group consists of Allyson Reigh, Alexis Normand, Melissa Nygren and Farideh Olsen. Their original songs feature sophisticated harmonies, body percussion, coordinated dance moves and humour. Along with whoops, hollers and smiles, they create a sound and sight that is lighthearted and captivating for audiences.
They are inspired by Rosie the Riveter, the feminist icon who represents the women's movement into the workforce during WWII and embodies the strength and power in women. The Riveters are about empowering women to be ambassadors for change in their communities. To help attain this goal, the band donates 20 per cent of their merchandise sales to support women's projects around the world through KIVA.org. So far they've invested over $5000 in 125 projects all over the world.
Since forming in 2011, the Riveters have performed over 250 concerts across Canada & the U.S. They have been featured at numerous festivals, international showcases and nominated for the 2016 Roots Group/Duo for the Western Canadian Music Awards.
Last fall, they released their debut studio album called Good Clean Fun! and have since performed sold-out shows across the country. Their album peaked at #9 on Earshot Magazine's national folk/roots chart, and their single "Ain't Gonna Bother" reached #5 on the CBC Radio 2 Top 20.
Photo by Lisa Landrie.
---
Artistic Excellence Award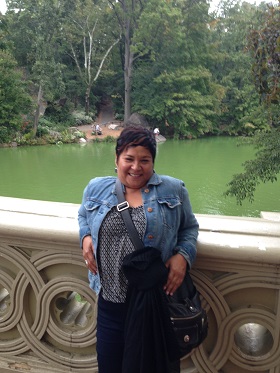 Lori Blondeau (Saskatoon)
Lori Blondeau has dedicated over 20 years to creating challenging performance, visual and installation work. The Cree/Saulteaux/Métis artist holds an MFA from the University of Saskatchewan and has sat on the advisory panel for visual arts for the Canada Council for the Arts.
Her performance-based work confronts stereotypes and wrestles with the complexities of representation and identity, particularly related to being an Indigenous woman. She explores the influence of popular media and culture, both contemporary and historical. Humour is also essential to her work. Her art has been the subject of significant scholarship and has contributed to a growing body of research related to contemporary Indigenous art.
Lori has presented across Canada and abroad. Recent presentations have taken place at the Art Gallery of Ontario and Doris McCarthy Gallery in Toronto, Remai Modern Art Gallery of Saskatchewan, Concordia University in Montreal, and Vancouver's Live Biennale. Internationally, she has been featured at the IAIA Museum of Contemporary Native Arts in Santa Fe, New Mexico, and the Centre for Creative Arts at La Trobe University in Melbourne, Australia.
Her cultural influence extends into her work with Tribe, a Canadian Aboriginal arts organization. She co-founded Tribe in 1996, and has acted as its director ever since. Her art practice is embedded in the fibre of the organization, which has become a precursor and innovative model to other Indigenous organizations and artist-run centres across the country.
Photo by Bianca Blondeau.
---
Leadership - Individual Award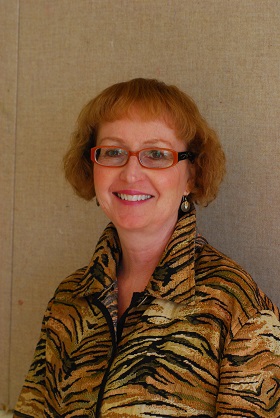 Karen Schoonover (Regina)
Karen Schoonover has been an active member of the arts community for more than 40 years as both a practicing artist and arts administrator. She held the position of director and curator of the Art Gallery of Regina for 37 years, encouraging, mentoring and promoting Saskatchewan artists. Her vision and leadership has made an immeasurable impact on artists working in the province and on visual arts in the region.
As an advocate for the arts, she has served as an executive member of many cultural organizations including CARFAC National, the Saskatchewan Arts Alliance and the Saskatchewan Women Artists Association. She was a founding member of the Saskatchewan Women Artists Association in the 1980s, at a time when women artists were often excluded from major institutions and public collections. Karen has also written position papers and published numerous articles on the business side of art.
She received the City of Regina Mayor's Arts & Business Award for Excellence in Arts Management for her long-standing role as a director and curator. CARFAC National also gave her the Tony Award for her significant contribution to the establishment, growth and advancement of CARFAC Saskatchewan and the arts community in the province.
As an artist, Karen's work has been exhibited extensively throughout western Canada and is included in several public collections including the University of Saskatchewan, City of Regina and the Saskatchewan Arts Board.
Photo by Cherie Westmoreland.
---
Leadership - Organization
Sponsored by the Government of Saskatchewan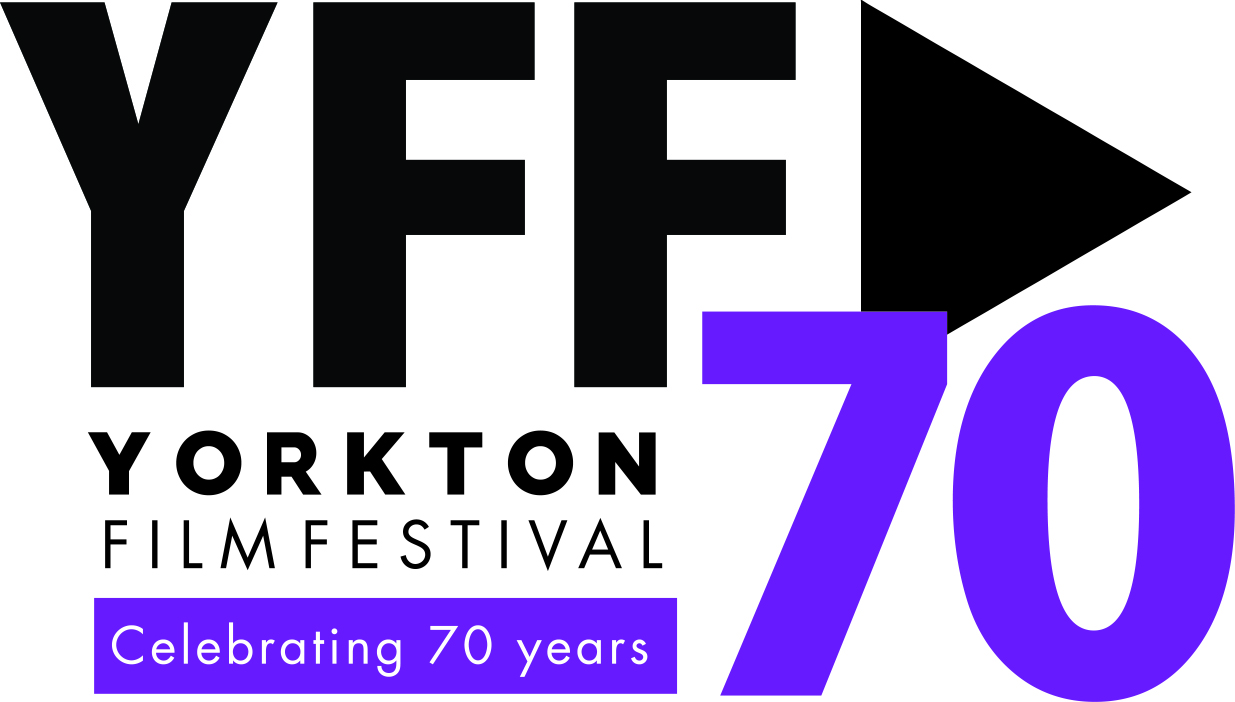 Yorkton Film Festival (Yorkton)
In 2017, the Yorkton Film Festival will mark 70 years of celebrating film. Cementing its status as North America's longest running film festival, YFF presents an annual event, while generating new ways to connect Canadian audiences to Canadian art through their year-round programming.
YFF is a Saskatchewan leader in providing filmmakers with a relaxed atmosphere, where they can make valued connections with broadcasters, distributors and film organizations. This includes strong partnerships with The National Film Board, Telefilm Canada, Raven Banner Media, Superchannel, Bell Media, Discovery Channel and more.
The organization works towards strengthening the arts and culture community by helping content creators achieve success. For example, 2016 saw the creation of a new mentorship program, in partnership with RBC, that will help connect emerging filmmakers with established industry members to help push their cultural careers to the next level.
YFF also believes in helping to establish the next generation of Saskatchewan's cultural community, which is achieved through their annual Student Day programming. This unique and innovative program is an intense, one-day, hands-on learning experience for Saskatchewan high school students. They connect with industry professionals and spend the day learning about filmmaking. For many students, it is their first foray into the arts and culture community and helps many explore filmmaking as a potential career.
YFF is a leading voice for arts and culture in Saskatchewan, and it works with many partners to help expose Saskatchewan's leading talents to the province and the nation.
---
Arts and Learning Award
Sponsored by SaskCulture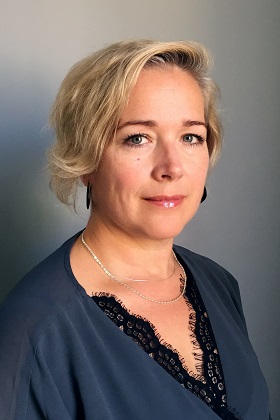 Wendy Peart (Regina)
Wendy Peart is Dunlop Art Gallery's curator of education and community outreach. She has enriched the cultural lives of Reginans for over two decades. She has been a strong advocate for visual literacy and endeavours to work with artists from a wide range of practices and from culturally diverse backgrounds.
Her work is driven by a strong commitment to forging meaningful partnerships, such as those with MacKenzie Art Gallery, Mother Teresa Middle School,Regina Qu'Appelle Health Region and many others. One particular example of the projects she has led was called Sensing Art, in which Peart developed art gallery tours for visually impaired patrons.
At the Dunlop Art Gallery and Regina Public Library, Wendy organizes numerous arts-related programs and workshops throughout the library's nine branches. Among many of her outreach projects, she has worked with community groups and schools on innovative art engagement projects, such as Art Shack, and the newly implemented program for those with visual impairment, called Sensing Art.
As an artist, she works in the areas of sculpture and drawing, focusing on ideas surrounding domestic space, relational bonds and the environment. She has taught as a sessional lecturer at the University of Regina's Department of Visual Arts and with Learning through the Arts®.
Photo by Eric Hill.
---
Honorary Award Recipients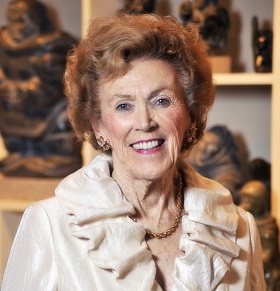 Jacqui Shumiatcher
Jacqui Shumiatcher has made a tremendous impact on Regina's arts community as a volunteer, philanthropist and patron of the arts. She has served as Past President of the Regina Musical Club and Regina Film Club and Governor of the Regina Symphony Orchestra.
She and her late husband, Dr. Morris Shumiatcher, have donated theatres to the MacKenzie Art Gallery and the University of Regina, a foyer to the Globe Theatre and a grand piano to Government House. They have also donated a sculpture court and a considerable portion of their Inuit sculptures to the MacKenzie Art Gallery.
Jacqui has been a long-standing donor and patron of the arts, including for the Regina Symphony Orchestra, (Shumiatcher Pops Series), Globe Theatre (Sandbox Series), Regina Little Theatre, Regina Lyric Musical Theatre, Juventus Choir and New Dance Horizons.
Jacqui won the YWCA Women of Distinction Award in 1996. The board of the YWCA renamed the Arts Award in her honour in 2007. In 2001, she received the highest award of the Province of Saskatchewan, the Saskatchewan Order of Merit, joining her husband in that Order.
---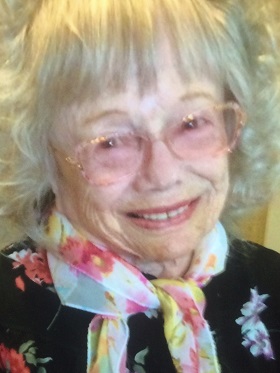 Eva Mendel Miller
Eva Mendel Miller was born in 1919 in Germany and studied art in Vienna during the 1930s with Joseph Hoffman. Soon after the Nazis invaded Austria she and her family escaped the horrors of the Holocaust and immigrated to North America.
She continued her studies in New York at the Students' Arts League with Hans Hoffmann and George Grosz. In Montreal she studied with Goodridge Roberts and Arthur Lismer. After moving to Saskatoon with her parents in the early 1940s, she became very active in the local arts community and continued to encourage her father to collect art.

This led to the development of the Fred Mendel Collection and the Mendel Art Gallery, where Eva is the honorary chairperson. Miller's paintings in acrylics, oils, and watercolours have been exhibited in group and solo exhibitions in Canada and France since the early 1940s. In 2007 she exhibited her collages at the Virginia Christopher gallery in Calgary where she has lived since 1976.

Now in her 97th year, she works joyfully in her studio every day, creating light-filled collages.
---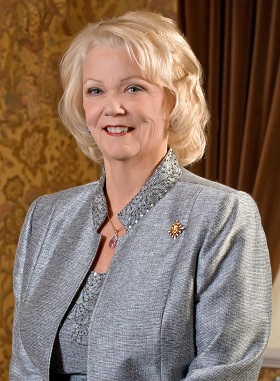 Her Honour, the Honourable Vaughn Solomon Schofield, Lieutenant Governor of Saskatchewan
The arts are very important to Her Honour and to her family. Before her appointment, she was a member of the MacKenzie Art Gallery, a supporter of Saskatchewan Opera, and when she lived in the United States, she was a member of the Florida Symphony Society and the Opera Guild of Florida.
During her time as Lieutenant Governor, she has served as Honorary Patron to numerous arts organizations, and has been pleased to continue the partnership between the Office of the Lieutenant Governor and the Saskatchewan Arts Board.
Her Honour has hosted many arts events, including a concert by noted Canadian Jazz pianist John Stetch at Government House, a pre-show reception for the Royal Winnipeg Ballet's Regina performance of Going Home Star, and numerous events in support of the literary arts, from poetry readings to Saskatchewan Short-listed Book Award readings.
She has supported Regina's Globe Theatre, the Regina Symphony Orchestra, the Yorkton Film Festival, Moose Jaw's Rubarb Theatre, and choral events such as Rotary Carol Festival and the Caronport Christmas concert.
---
Sponsors
---
Silent Auction Sponsors:
Globe Theatre
Regina Symphony Orchestra
MacKenzie Art Gallery
Royal Saskatchewan Museum
Peller Estates
Hillberg & Berk
Crocus & Ivy
Blush Beauty Bar
Swank Shoe Lounge
NWL Contemporary Dresses
Salon 306
Auto Extreme
RescueTECH
Fastprint Plus
Tangerine: the food bar
Leopold's Tavern
Mortise & Tenon