The 2013 Lieutenant Governor's Arts Awards were held on Wednesday, September 25, 2013, in Regina at the Conexus Arts Centre. Presented by the Saskatchewan Arts Board, the awards celebrate the contributions and achievements of individuals, groups, and organizations in all arts disciplines. The 2013 gala also commemorates the Arts Board's 65th anniversary and features artwork from its Permanent Collection and performances by Saskatchewan artists.
---
Lifetime Achievement
Sponsored by North Ridge Development Corporation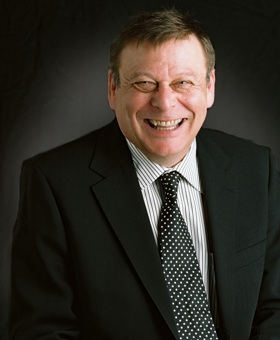 Guy Vanderhaeghe (Saskatoon)
Born and raised in Esterhazy, Guy Vanderhaeghe earned a Master of Arts degree in history from the University of Saskatchewan before graduating with a Bachelor of Education from the University of Regina. His first book, Man Descending, won the Governor General's Award for Fiction and the UK's Geoffrey Faber Memorial Prize. His novel, The Englishman's Boy, which was shortlisted for both the IMPAC Dublin Literary Award and the Scotiabank Giller Prize, won a Governor General's Award and several Saskatchewan Book Awards, and was adapted into a successful two-part CBC miniseries. His play, I Had a Job I Liked, Once, won the Canadian Authors Association Award for Drama, and his novel, Homesick, was a co-winner of the City of Toronto Book Prize. The Last Crossing, also a novel, was winner of CBC's Canada Reads Competition, the Canadian Booksellers Libris Award, and three Saskatchewan Book Awards. Vanderhaeghe has also received the Timothy Findley Prize, the Harbourfront Literary Prize, and the Cheryl and Henry Kloppenburg Award for Literary Excellence; all three acknowledging his extensive body of work. His latest novel, A Good Man, was shortlisted for the 2012 David J. Langum Prize in American Historical Fiction, and was longlisted for the 2013 IMPAC Dublin Literary Award.
Vanderhaeghe is an Officer of the Order of Canada, a Member of the Saskatchewan Order of Merit, and a Fellow of the Royal Society of Canada, and he was also appointed a fellow of the Trudeau Foundation from 2008 through 2011. Known as one of Canada's finest authors, he balances a full-time writing career with teaching, and is the St. Thomas More Scholar at St. Thomas More College, University of Saskatchewan.
Photo courtesy of Pierre Elliott Trudeau Foundation.
---
Arts and Learning Award
Sponsored by Shurniak Art Gallery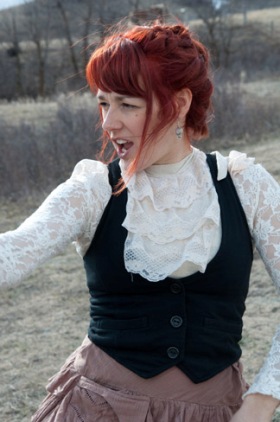 Misty Wensel (Regina)
Misty is the founder of FadaDance School, as well as a collaborator, dancer and choreographer with the innovative and whimsical FadaDance Troupe. A University of Regina graduate (with a B. Ed in Arts Education, majoring in dance) and former high school arts educator, Misty has been sharing her enthusiasm for dance and dance instruction with Regina and area since 2000. Through the creation of FadaDance in 2004, she founded Regina's first contemporary dance studio, offering movement and expression ranging from light and comical to thoughtfully profound, all performed while maintaining the connection between dancer and audience. Along with her fellow teachers, Misty has trained and inspired dancers of all ages, while creating unique opportunities for students of all ages and abilities, to explore contemporary dance. The FadaDance Troupe and its youth company, Prairie Dance Seeds, have traveled to stages, festivals, and workshops across Canada and beyond. FadaDance is frequently seen and appreciated at many Regina festivals, and is a core player in Regina's burgeoning arts community.
As a solo artist, Misty infuses and explores a hybrid of contemporary dance with Kathak (Indian classical dances), and is currently refining a body of Kathak-influenced dance through collaboration with Joanna De Souza of M-Do, Toronto.
In May of 2013, FadaDance premiered Ru(elles), a new work by Johanna Bundon which explored the theme of relationships, both within the troupe and their connection to community.
Photo by Shawn Fulton.
---
Arts Volunteer Award
Sponsored by SaskCulture Inc.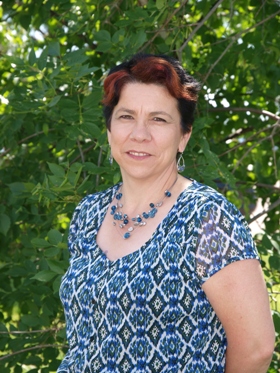 Shona Stapleton (Prince Albert)
Shona began working with the Prince Albert Grand Council (PAGC) in 1993, starting as a receptionist and ascending within the organization to her present position as special education student records coordinator. She was initially asked to sit on the PAGC Fine Arts Festival committee, but eventually became its coordinator, steering a large, dedicated volunteer committee and growing the week-long festival from 300 annual participants to 1,600 students, teachers, chaperones and other helpers. For 20 years, Shona has managed the event, which has hosted to date some 24,000 students, teachers, and chaperones. This unique event addresses two of the PAGC's educational priorities (bridging the achievement gap and creating more innovative and engaging schools) by gathering First Nations students from kindergarten through Grade 12 and showcasing talent in visual arts, crafts, mixed media, dance, song, poetry and literature, as well as stories and legends often performed in both traditional language and English. The festival's longevity and success are reflections of Shona's dedication, enthusiasm, and perseverance.
In addition to her festival work, Shona sat on the Prince Albert Arts Board from 1999 to 2012. In recognition of her contributions to the PAGC Fine Arts Festival, Shona has received an individual tourism award from the Prince Albert Tourism and Marketing Bureau.
Photo by Ron Merasty.
---
Emerging Artist Award
Sponsored by Cameco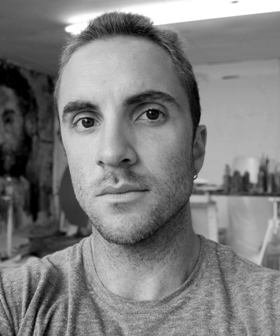 Andrew Salgado (Regina)
Andrew's bold, predominantly large-scale paintings have garnered significant global attention, and his star continues to rise, as does critical and commercial acclaim for his work. Through convention-defying, abstract canvases, he explores ideas of masculinity, sexuality, and identity using broad strokes and vivid colours. His largely figurative paintings have received dozens of media mentions, including the 2011 Channel 4 (UK) documentary What Makes a Masterpiece and in recent articles in Maclean's magazine and The Globe and Mail. He was recently commissioned by exclusive British retailer Harvey Nichols to create a series of works for their Sloane Street windows in London. A MFA graduate of London's Chelsea College of Art, Andrew is busy in-studio producing work for a growing number of private commissions and an upcoming slate of gallery shows including Cape Town, New York, Copenhagen, and Miami.
His paintings have hung in esteemed galleries, such as London's Courtauld Institute of the Arts, and were included in the Merida Venezuela Biennale and the 2012 NordArt Carlshütte in Germany. He balances gallery showings and private commissions with philanthropy, donating canvases for auction in support of organizations including MacMillan's Cancer Support, the Terrence Higgins Trust, and Canada's Art For Life Charity Auction.
He contributed a chapter to the forthcoming theoretical book, The Sexualized Masculine Body (University of Chicago). An upcoming Art Gallery of Regina solo exhibit, The Acquaintance, marks his hometown debut. He is represented by Beers.Lambert gallery in London, UK.
Photo courtesy of the artist.
---
2013 Leadership in the Arts Award - Individual
Sponsored by Her Honour, the Honourable Vaughn Solomon Schofield, Lieutenant Governor of Saskatchewan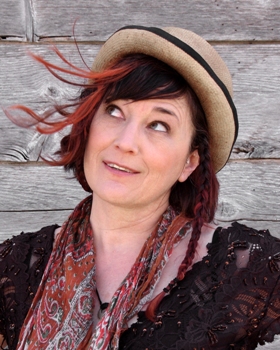 Chrystene Ells (Regina)
Accomplished interdisciplinary artist Chrystene Ells spent 20 years in California working in the traditional special-effects industry for George Lucas's effects shop, and on films like Nightmare Before Christmas. The industry shift to digital media led her to earn a BA in Digital Animation from California's Expression College of Design, where she then served as Director of Fine Arts, teaching a range of classes. A co-founder of San Francisco's Bindlestiff Studio live theatre venue, Chrystene developed significant skills as a performer, director, and playwright.
Fascinated with the Saskatchewan story of the Depression-era shipbuilder Tom Sukanen, Chrystene moved to Regina to make the feature film Sisu about his life as her University of Regina MFA thesis project. Since graduation, she has completed several short local films and presented the acclaimed play KaleidoCycle at the Globe Theatre. As artist-in-residence (2012) at the Saskatchewan Filmpool, she guided local artists making their own puppet films, which she presented at Calgary's International Festival of Animated Objects, as well as at Regina's inaugural IPUFF (International Puppet Underground Film Festival), which Chrystene conceived and curated, and which was co-sponsored by Dunlop Art Gallery and the Filmpool.
A multi-talented artist, Chrystene's broad experience includes puppetry, scriptwriting, mime, directing, prop fabrication, mask making, sculpture, and painting. She has given numerous papers and lectures, and is a University of Regina Fine Arts sessional lecturer. At this spring's Regina Mayor's Arts and Business awards, Chrystene won the category of Innovation in the Arts. Her current project, Hello in There, guides Saskatchewan seniors in expressing poignant memories through visual art.
Photo by Clara Edvi-Antunes.
---
2013 Leadership in the Arts Award - Organization
Sponsored by the Saskatchewan Arts Board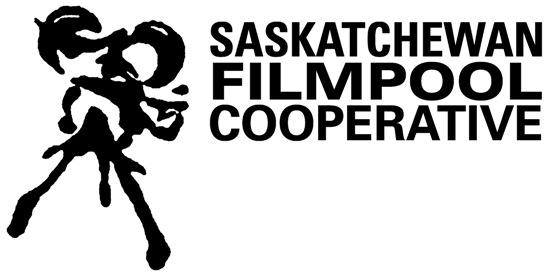 Saskatchewan Filmpool Cooperative
The non-profit Saskatchewan Filmpool Cooperative is an artist-run centre which supports and assists independent film and video production in Saskatchewan. For more than 35 years, it has offered programming, equipment, education, guidance, and financial support promoting projects which reflect the individual and collective cultural expression of Saskatchewan people. The Filmpool also publishes the well-known biannual Splice magazine, one of the few Canadian magazines devoted to independent Canadian filmmaking.
The organization hosts some 50 annual events, including local and international exhibitions, technical workshops, and many other artistic and culture-based activities. Eclectic offerings like the International Puppet Underground Film Festival (IPUFF) and Poetry and Film Night draw crowds. Filmpool-specific programs like the week-long Summer Film Camp and One Take Super 8 provide novice and experienced filmmakers hands-on experience creating and screening films.
The Filmpool regularly partners with other arts organizations to support unique projects, such as the Prairie Puppet Underground (Regina Fringe Festival), Screening Under the Steeple (Cathedral Village Arts Festival), and Saskatchewan Culture Days (Creative City Centre). It also encourages and supports film study at the University of Regina by hosting fourth-year student film screenings.
New members are welcome at the Saskatchewan Filmpool Cooperative regardless of experience, age, ethnicity, gender, or sexual identity. This open-door philosophy of acceptance and respect has contributed to the lifespan of the organization, and is reflected by the Filmpool's support of events like Queer City Cinema and Mispon: A Celebration of Indigenous Filmmaking.
---
2013 Saskatchewan Artist Award
Sponsored by PotashCorp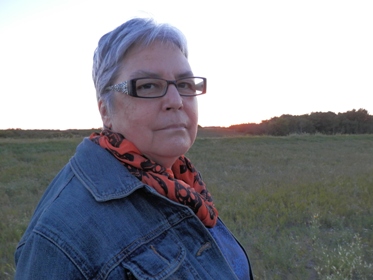 Ruth Cuthand (Saskatoon)
Ruth, a Prince Albert-born artist of Plains Cree and Scots descent, earned both a BFA and MFA from the University of Saskatchewan. Through painting, beading, drawing, and photography, Ruth produces eclectic, often intense pieces exploring themes including colonialism, stereotyping, residential school abuse, and institutionalized racism. Trading, for example, uses delicate beadwork to depict the microscopic viruses carried by European traders into vulnerable First Nation communities. Inspiring critical thought through stark, sometimes jarring contrast is a primary intent behind her work.
Her work has shown in group exhibitions across Canada, and was included in the important Oh, Canada survey at Massachusetts Museum of Contemporary Art (MASS MoCA). Regina's Mackenzie Art Gallery hosted her first solo show, The Trace of Ghost Dance, and her ambitious travelling retrospective, BACK TALK (works 1983-2009), has exhibited at galleries across Canada, including the Mendel Art Gallery in Saskatoon, the Confederation Centre Art Gallery in Charlottetown, and the Mount Saint Vincent Gallery in Halifax, and continues its tour through the fall. Its bilingual (Cree/English) exhibition catalogue was shortlisted for the 2013 Saskatchewan Book Awards, and features complementary essays by noted contemporary curators, including Joan Borsa and Lee-Ann Martin.
Ruth's art forms part of numerous permanent collections, including the MacKenzie Art Gallery, Mendel Art Gallery, Laurentian University Museum and Art Gallery, Department of Indian and Northern Affairs (Ottawa), and the Saskatchewan Arts Board.
Photo by Thirza Cuthand.
---
Sponsors