The Saskatchewan Arts Board is pleased to announce the recipients of the 2010 Lieutenant Governor's Arts Awards. The ceremony took place on Tuesday, September 21, 2010, at the Conexus Arts Centre in Regina. The awards celebrate the contributions and achievements made by individuals, groups, and organizations to the arts in Saskatchewan.
---
Lifetime Achievement
Sponsored by North Ridge Development Corporation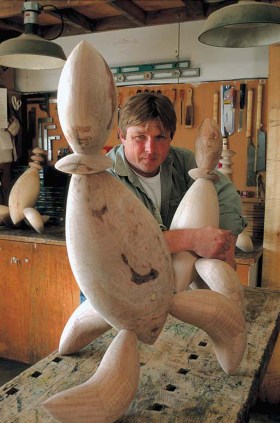 Michael Hosaluk (Saskatoon)
Michael Hosaluk, recognized as one of the most creative wood turners in the world, lives in rural Saskatoon. He is a member of the Royal Academy of Arts of Canada and lifetime member of the Saskatchewan Craft Council and the Saskatchewan Woodworkers' Guild. He is founding member of the American Association of Woodturners and the Furniture Society of North America. He has also received the Lieutenant Governor's Arts Award for Innovation in the Arts and the Saidye Bronfman Award for Excellence in Craft and is a multiple winner of the Premier's Prize for Excellence in Craft. Hosaluk has been co-coordinator of the Emma Lake International Collaboration, which takes place biannually since 1994. He has exhibited in Canada, the United States, England, Germany, China, Korea and Japan. Hosaluk's works are found in the permanent collections of Queen Elizabeth II, Los Angeles County Museum of Art, Boston Museum of Fine Art, Yale University Art Gallery, Minneapolis Institute of Arts and the Royal Ontario Museum. Hosaluk authored Scratching the Surface: Art and Content in Contemporary Wood. He has lectured and demonstrated in Canada, the United States, Norway, Israel, Australia, New Zealand, Great Britain, Ireland and Europe. He remains active in his community as a curator, educator and artist.
---
30 Below
Sponsored by Cameco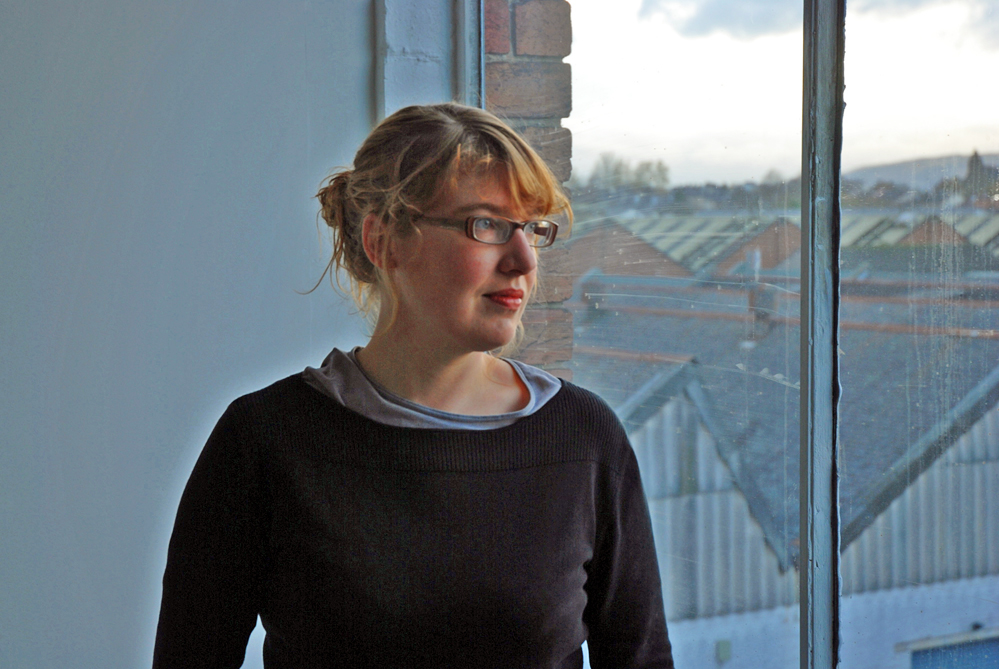 Heather Benning (Watrous)
Heather Benning was born in Humboldt in 1980 and now lives and works in rural Saskatchewan and Glasgow, Scotland. She began her formal studies in fine arts at the University of Regina, and completed a Bachelor of Fine Arts degree from Nova Scotia College of Art and Design in 2004, and a Master of Sculpture at Edinburgh College of Art in 2009. Between her degrees, Benning returned to Saskatchewan, where she completed several large-scale, site-specific installations. She has had numerous solo and group shows throughout Canada (Nova Scotia, Manitoba and Saskatchewan) and abroad (Germany, Scotland, England and France). Heather's work has been reviewed in Canadian Art magazine (Spring 2005), Sculpture magazine (Spring 2008), Galleries West (2009) and Espace (Winter 2009/2010).
---
Arts and Learning
Sponsored by Affinity Credit Union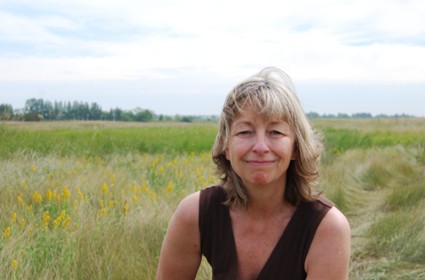 Wendy Winter (Regina)
Wendy Winter grew up in Regina and attended art school in Calgary before starting a career as a gallery educator at the MacKenzie Art Gallery in 1983. Always encouraged and amazed by the engagement of youth with art at the MacKenzie, and their joy of creating art in the studio, Winter perceived the value of a special multi-visit program with artist residencies and special full-day tours for students attending inner-city and Aboriginal schools. In 1997, the MacKenzie Urban Outreach Program was initiated and now, 13 years later, is a core program of the MacKenzie. Urban Outreach has also branched out to include special bridging projects between diverse communities resulting in featured exhibitions and programming. Initially, Winter instructed the Urban Outreach programs, but through successful project funding and sponsorship has been able to employ artists and educators. However, her heart is in the studio and, whenever possible, she finds opportunities to work directly with the student participants.
---
Leadership
Sponsored by Potash Corporation of Saskatchewan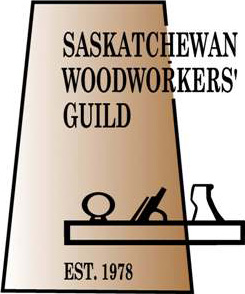 Saskatchewan Woodworkers' Guild
The Saskatchewan Woodworkers' Guild (SWG) was formed in 1978 as an informal gathering of people interested in working with wood to create beauty. Initially, its primary orientation was to help wood artists develop the skills and exposure to become professionals. The SWG's first activities brought expertise to Saskatchewan for workshops and seminars and organized shows for gallery settings. As the organization grew, it attracted new members who are passionate about striving for excellence in wood, but produce for personal pleasure rather than professional income. The SWG then developed programs and activities that meet the needs of both hobbyists and professionals.
---
Saskatchewan Artist
Sponsored by His Honour the Honourable Dr. Gordon L. Barnhart, Lieutenant Governor of Saskatchewan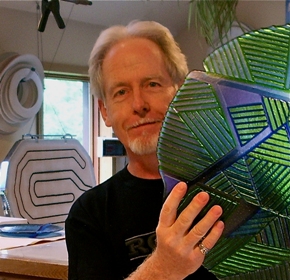 Lee Brady (Saskatoon)
Lee Brady has worked as a professional glass artist and educator for more than three decades. Currently exhibiting his work locally, nationally and internationally, Brady began his adventures into the world of glass in his rural workshop, Glass Eye Studio, in 1980. Working tirelessly to develop a unique voice in stained and fused glass art in Saskatchewan, Brady continues to share his knowledge of his medium and of craft production through innumerable workshops, University of Saskatchewan classes, volunteering, and CARFAC mentorship programs. As a founding member of the Saskatchewan Craft Council (SCC), he has volunteered as a board member, juror and committee member over the past 35 years. He was also a founding member of the Saskatoon Glassworkers' Guild, whose primary focus is education through the sharing of ideas and support. While exhibiting in the SCC's annual juried show, Brady has frequently been awarded the Elizabeth Swift and the Saskatoon Glassworkers' Guild Awards for Excellence in Glass, numerous SCC Merit of Excellence Awards and the Premier's Prize. Brady has contributed greatly to the development of fused glass as a movement. His craftsmanship serves as an inspiration, while his pedagogical commitment gives others the ability to actualize their creative dreams.
---
Volunteer
Sponsored by SaskCulture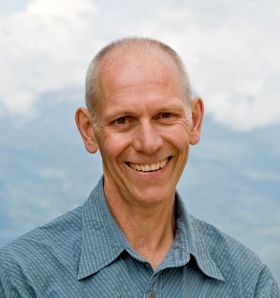 Trent Watts (Saskatoon)
Trent Watts has had a passion for woodworking since he was a small child. Typical of many prairie boys in the 1960s, Watts grew up on a farm and was greatly influenced by his natural surroundings. Walking amongst prairie grasses, picking rocks and Saskatoon berries, watching migrating birds move with the changing seasons, riding horses and fixing fences, all had a profound effect on his early development. Those early years and his life's work as a veterinarian, combined with opportunities to work with many talented wood artists have all directed and informed his work. Watts enjoys making both functional and sculptural work, often using wood from locally harvested trees. Much of his work has a sense of fun and is most successful when viewers see something that causes them to smile.
Watts was the lead organizer for the 2006, 2008 and 2010 EMMA International Collaboration, a major biennial event that has contributed greatly to the development of craft in Saskatchewan. In order to take on this voluntary commitment, he reduced his veterinary practice to half-time and has given more than 5,000 hours of volunteer time to make these events a success.
---
Thank You to the Sponsors of the 2010 Lieutenant Governor's Arts Awards