Lifetime Achievement Award
Sponsored by Saskatchewan Arts Board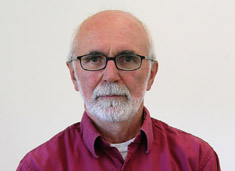 Joe Fafard
Officer of the Order of Canada, 1981
Saskatchewan Order of Merit, 2002
Joe Fafard is a nationally and internationally acclaimed sculptor who lives and works from his studio near Regina, in his home province of Saskatchewan, Canada. Joe was born September 2, 1942, in the small French-speaking farming community of Ste. Marthe, Saskatchewan. He attended the University of Manitoba, Winnipeg (BFA, 1966) and Pennsylvania State University, State College (MFA, 1968), was an instructor in sculpture, University of Saskatchewan, Regina, from 1968 to 1974, and visiting lecturer in sculpture, University of California at Davis, winter semester 1980-81.
He is the recipient of numerous awards, including the Order of Canada (officer) in 1981 and the Royal Architectural Institute of Canada Allied Arts Award in 1987. Already well-known as a ceramic sculptor, he turned in the early 1980s to bronze work and in 1985 opened a foundry, Julienne Atelier Inc., in Pense. His work is in great demand and his commissions include both private and public funders. He has works in major collections across Canada, including the National Gallery of Canada and the Montreal Museum of Fine Arts, and in numerous collections around the world. For more information, visit www.joefafard.com.
---
30 Below
Sponsored by Turner Coben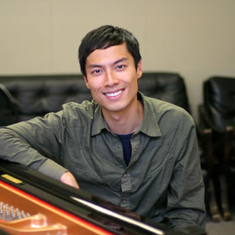 Thomas Yu
Thomas Yu's concert career has become sought-after, since winning the 17th International Competition for Outstanding Piano Amateurs, taking first prize, as well as the Press Award and Audience Award. Dr. Yu obtained his DMD with great distinction from the University of Saskatchewan. He then went on to complete a residency at Mount Sinai Hospital in Toronto, and is currently completing his master's degree in periodontics at the University of Toronto. Thomas has performed for the Governor General of Canada, as well as the Mayor of Toronto. He has recently received the University of Saskatchewan Young Alumni Award, as well as the City of Toronto Award of Excellence. A pupil of Bonnie Nicholson for several years, he now studies at the Glenn Gould Professional School of Music in Toronto with esteemed pedagogue Marc Durand. Thomas has received numerous national prizes, including first place in the Canadian Music Competition, as well as the Canadian Federation of Music Teachers Association Competition. As a laureate of the second Canadian Chopin Competition, he also competed in the 15th International Chopin Competition in Warsaw, Poland.
---
Leadership
Sponsored by Wally and Colleen Mah, North Ridge Development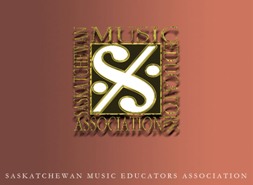 Saskatchewan Music Educators Association (SMEA)
Saskatchewan Music Educators Association (SMEA) was incorporated 50 years ago, spearheaded by prominent Saskatchewan musicians and educators of the time. That same vision and enthusiasm, evident in 1957 and subsequent years, has not waned. Today's volunteers continue to work to maintain and ensure that same high standard and excellence in music education that people of Saskatchewan have come to expect. From its inception, SMEA was affiliated with the Saskatchewan Teachers Federation and the Canadian Music Educators Association. In addition, the association has always worked closely with Saskatchewan's Department of Learning in the development, assessment, and revision of the music strand of Saskatchewan's Arts Education Curriculum. SMEA membership is made up of both individuals and member organizations from throughout the province. Its aims and objectives are to promote the development of high standards of music and music education, and to sponsor conventions, clinics and other means of musical development, information and education. For more information, visit elecqlx.sasktelwebhosting.com/smea/smea.html.
---
Innovation in the Arts
Sponsored by Saskatchewan Arts Board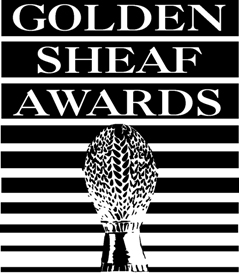 Yorkton Short Film and Video Festival
Yorkton Short Film and Video Festival has honoured distinctive and world-class short film and video and those who make them for 60 years. Established in 1947, it is now the longest running film festival of its kind in North America. The festival offers a unique opportunity for established and emerging filmmakers to meet face-to-face with industry decision makers and enjoy a relaxed atmosphere in the heart of the Saskatchewan prairie.
The highlight of each festival is the presentation of the coveted Golden Sheaf Awards at an annual gala. The awards recognize the best in Canadian short film. Winning at the festival has led many productions to nominations and even wins for other awards, such as Genies, Emmys and Oscars. Additionally, with its Emerging Filmmakers Day and Emerging Filmmaker Award, the festival has garnered a reputation as being a popular event for young filmmakers. It features a program for high school students interested in filmmaking to attend and work with professional filmmakers from across the country. This youth programming has recently been expanded into a year-round Film Club, focusing on involving youth in the Yorkton community. Previously, the festival has won a TISASK Tourism Award for The Spirit of Saskatchewan, was a provincial winner of Attractions Canada Award for A Cultural Event and received a Celebrate Success - Community Merit Award. For more information, visit www.yorktonshortfilm.org.
---
Sponsors
The Saskatchewan Arts Board would like to thank the sponsors of the 2007 Lieutenant Governor's Arts Awards:
Art Showcase Sponsors
Cultural Capitals of Canada, Department of Canadian Heritage, Government of Canada
Conexus Credit Union
Saskatchewan Culture, Youth and Recreation
Event Sponsors
City of Saskatoon
SaskCulture
Award Sponsors
North Ridge Development Corporation
Turner Coben Event Marketing Inc.
Media sponsors:
The StarPhoenix
Global Saskatoon
Printing and Distribution Sponsors
Impact Printers
Ecol Direct