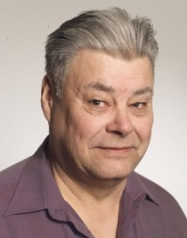 John Arcand
Métis fiddling is a style all its own, a style developed in Western Canada, with influences borrowed from the music brought by the European and French fur traders. When you think of Métis fiddle, one fiddler who stands out is John Arcand, the undisputed "Master of the Métis Fiddle."
John Arcand has spent his lifetime promoting and preserving the traditions of Métis music and dance. He is a prolific composer, having written over 300 original tunes, many of which are considered traditional and are played throughout the world. To ensure that this unique style of Métis fiddle music is preserved he has recorded eight full length CDs and is in the process of releasing his ninth.
John is a co-founder and instructor at Emma Lake Fiddle Camp, an organization that has operated for over 17 years. Through his mentorship and guidance, hundreds of students have had the pleasure of learning his traditional style of Métis fiddling, helping to ensure that younger generations can carry this traditional music into future generations.
John's contributions have been recognized throughout the world including:
In 1999, he was chosen as one of 27 people worldwide to represent Western Canada at Fiddles of the World in Halifax .
In 2001, he was chosen as a delegate in an Irish/Métis Cultural Exchange, spending seven days in Dublin and playing for the president of Ireland .
In 2003 he received the National Aboriginal Achievement Award for Arts and Culture.
The Canadian Grand Masters presented him with a Lifetime Achievement Award for his contribution to old time fiddling in August of 2003.
In October 2003 he was presented with the Blue Lantern Award for Arts, Culture and Heritage.
While working as a project coordinator at the Gabriel Dumont Technical Institute in Saskatoon, John planned and facilitated a collaboration of well-known and respected fiddle players from across Westerns Canada to gather and preserve their traditional tunes. This led to the CD and book called Drops of Brandy and other Traditional Métis Tunes.
John's important contribution to the preservation of Métis music and dance has led to the creation of a 50 minute video documentary titled John Arcand and His Métis Fiddle. It is about John's life and music in addition to being a history of Métis fiddling and dancing. The video documents the true meaning of Métis style fiddling and shows how to dance the signature dance of the Métis, the Red River Jig.
His contribution to the music world encompasses his promotion of the Métis Traditions in Music and Dance, working with youth at fiddle camps and through private instruction, and his efforts to offer a venue where all of this can be seen, appreciated and shared - the Annual John Arcand Fiddle Fest.
John's foresight has created the conception of the John Arcand Fiddle Fest, one of Western Canada's largest outdoor music festivals. This three-day music festival takes place on his acreage just outside of Saskatoon on the second weekend in August each year. The highlights of the weekend include a seven category fiddle contest (featuring a Traditional Métis category), the Canadian Red River Jigging Championships, workshops on Fiddling and Jigging and a host of concerts and special entertainment. A whole weekend of affordable family fun, it has been growing steadily over the years and has turned into one of the biggest outdoor music festivals in Western Canada, with attendance of more than 2300 people in 2003.
To see John Arcand perform is to see a man serious about his music and in harmony with all that is good. From playing for the Lieutenant Governor-General to jamming with regular folk, John is happiest and most at home with a fiddle in his hand.
---
30 Below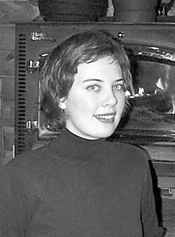 Sheri Benning
Sheri Benning grew up on a farm outside of Humboldt, Saskatchewan, and spends much of her time at her parents' fishing lodge on Nemeiben Lake near La Ronge in the North of the province. She recently complete a B.A. Hons. in English at the University of Saskatchewan, where she also studied creative writing with Tim Lilburn, Hilary Clark and John Livingstone Clark.
Sheri's first book of poetry, Earth After Rain, came out with Thistledown Press in 2001 and was the recipient of two Saskatchewan Book Awards. She has published poetry in literary journals across the country including Grain, Arc, Event, The New Quarterly, The Antigonish Review, The Fiddlehead, The Malahat Review, Pottersfield Portfolio, Qwerty, Other Voices, CV2 , and Spring . Her poetry was also included in the anthology, Listening with the Ear of the Heart, ed. Dave Margoshes and will be included in Breath Fire II eds. Lorna Crozier and Patrick Lane. Her work has also been broadcast on CBC's Gallery.
She is currently completing an MA in creative writing at the University of New Brunswick.
---
Leadership Award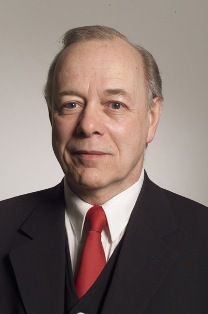 Gary Hyland
In Moose Jaw, and throughout Saskatchewan, Gary Hyland and the Festival of Words are almost synonymous. From its inception, Gary has nurtured and led the Festival of Words into becoming a thriving cultural institution.
The Festival of Words had its origins in 1996 when Gary gathered together a group of local writers and volunteers and proposed the creation of a literary event in the middle of the bald prairie. In the words of acclaimed poet Lorna Crozier, "Nationally renowned writers invading Moose Jaw ? Why would they come and who'd come out to hear them? Gary seems to be prescient." With no seed money, Gary assumed the lead role in developing the Festival of Words and the first sessions were presented in 1997.
Since its inception, Gary has served as the volunteer Artistic Coordinator of the Festival. Having gained the support of the Canada Council for the Arts, Heritage Canada , the Saskatchewan Arts board, the CBC and various corporate sponsors, Gary has guided the growth of the Festival of Words from its modest beginnings to its place as the premier literary event in Western Canada. Each year Gary has been able to attract a stellar line-up of creative Canadians dedicated to the oral and written expression of the English language. Collectively, Festival of Words presenters have won dozens of Governor General's Literary Awards. Due to Gary's leadership, the Saskatchewan Festival of Words attracts hundreds of visitors from across Canada and the United States every year to participate in Festival activities, making the Festival the top tourist event in Moose Jaw.
It is not often that one person can be talked about as being solely responsible for the creation of a major event such as the Saskatchewan Festival of Words. However, as is usually the case with Gary Hyland, he is the exception to the rule. If it were not for Gary the Festival would not exist, and his ongoing leadership enables to open new opportunities for artists and their readers to dialogue. As Artistic Coordinator for the Festival, Gary uses his broad network to ensure not just adequate funding, but also to bring forward a stellar line-up of Canadian literary talent year after year.
---
Innovation in the Arts Award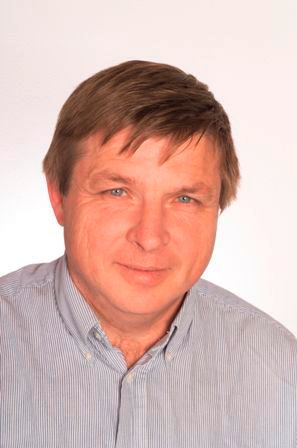 Michael Hosaluk
Michael Hosaluk is an innovator, an educator, an organizer, a mentor and above all, a fearless artist. Starting by example, Michael's work sets benchmarks technically and aesthetically. He challenges the criteria of furniture design by creating functional sculptures that inspire and delight. He spins wood on the lathe to perfection, conceiving foundations of three-dimensional painted fantasies.
He instigated the first annual Saskatchewan Woodworkers exhibition in 1979 and was later instrumental in forming the Saskatchewan Woodworker's Guild. He was a member of the Board of Directors of the Saskatchewan Craft Council from 1983 to 1985. Internationally, Michael is a founding member and sat on the original steering committees of both the American Association of Woodturners and the Furniture Society. Michael curates, exhibits and teaches around the world. He is a natural educator because making art excited him and his enthusiasm is infectious. His ability to communicate design and technique has made him one of the most sought-after instructors in the field.
In 1983 Michael returned from on of his missions away with the idea of partnering with the Saskatchewan Craft Council to bring together four of the most influential turners in North America. These events evolved over twenty years into the biennial Emma Lake International Collaborations. Today, this is one of the most successful gatherings of its kind in the world, attracting international instructors and participation. Thanks to Michael's influence, necessary start-up funds were acquired from an American philanthropist and today the proceeds of the closing day auction provide operating revenue for the next Conference as well as contributing to the revitalization of the Kenderdine Campus site. In fact, Michael's passion and connections mean that Saskatchewan artists and craftspeople continue to benefit from this wealth of knowledge and expertise.