Lifetime Award for Excellence in the Arts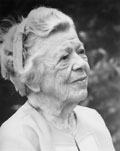 Florence B. James
After 30 years of drama instruction in the United States, Florence B. James came to Saskatchewan as a drama instructor at the Saskatchewan School of the Arts from 1950 to 1953, and Drama Consultant to the Saskatchewan Arts Board from 1953 to 1968. She was instrumental in the founding of Globe Theatre in Regina and taught summer drama classes from the University of British Columbia to New York City. Florence James received the Queen's Silver Medal on the occasion of the 25th Anniversary of Elizabeth II, the Diplome d'Honneur from the Canadian Conference of the Arts, and a C.D.A. award from the Dominion Drama Festival.
---
Lifetime Award for Excellence in the Arts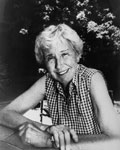 Wynona Croft Mulcaster
Wynona Croft Mulcaster is celebrated for her paintings of prairie landscapes reflecting the vitality and structure of the land and sky. Wynona Mulcaster was an Associate Professor in the University of Saskatchewan Art Department from 1964 to 1977, and also served as Director of Art Education at Saskatchewan Teachers College. Her work has been presented in more than a dozen solo exhibitions, from Regina and Saskatoon to Toronto, Montreal and Mexico, and numerous group shows. She studied art at the University of Saskatchewan, the Banff School of Fine Arts and The Emma Lake Summer School.
---
Lifetime Award for Excellence in the Arts
Ruth Pawson
Saskatchewan Order of Merit, 1993
Ruth Pawson is of the representational school of landscape painters, working in oils. She is known and loved for her painting and her years of teaching in the rural and Regina school systems and at the University of Regina. Ruth Pawson received the majority of her art education at the Emma Lake Summer School of Art and the Banff School of Fine Arts. She has had solo exhibitions at the Dunlop Art Gallery in Regina, and has appeared in many group shows around the province. Her work is kept in many school collections as well as other Saskatchewan art collections and the National Gallery in Ottawa.
---
Lifetime Award for Excellence in the Arts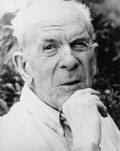 James Sinclair Ross
James Sinclair Ross is one of Canada's finest craftsmen of the novel and short story. He is the author of 4 novels and 18 short stories, published between 1934 and 1974, many of which uniquely capture the harsh lives of prairie people during the Depression years. Largely unheralded as a writer until his seminal 1941 novel As For Me and My House was reprinted in Canada in 1957, he kept his job at the Royal Bank until his retirement in 1968. The power of his work is credited with influencing many Canadian prairie writers.