Lifetime Award for Excellence in the Arts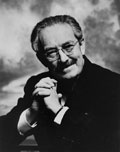 Murray Adaskin
Officer of the Order of Canada, 1980
Recognized internationally as one of the five most outstanding Canadian composers, Murray Adaskin was Head of the Department of Music at the University of Saskatchewan from 1952 until 1966. He then was the University's Composer-in-Residence, the first composer to receive such a post at any Canadian university. As conductor of the Saskatoon Symphony Orchestra, he helped make Saskatoon a major centre for the performance of contemporary Canadian music. He was one of the founders of the Canadian League of Composers and served as a member of Canada Council. His many awards celebrated and honoured his life and years of work as a composer of solo, chamber and orchestral works which created a strong Canadian atmosphere.
---
Lifetime Award for Excellence in the Arts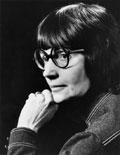 Mina Forsyth
Mina Forsyth is celebrated as a Saskatchewan visual artist who achieved recognition for her own work in many different media, and for her generous efforts in the education of other artists, both children and adults. Mina Forsyth worked in paint, mixed media, collage, pottery, printmaking and also was a published poet. Her visual style has been described as expressionist, both figurative and non-figurative, using primarily landscape figure and still life as subject. Born in Estevan in 1920, she attended the University of Manitoba and studied extensively at the Emma Lake School Workshop. She taught at the Winnipeg School of Arts, Emma Lake, the University of Saskatchewan and the University of British Columbia.
---
Lifetime Award for Excellence in the Arts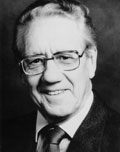 Howard Leyton-Brown
Member of the Order of Canada, 1987
Howard Leyton-Brown is celebrated for his lifelong contributions to the quality of music, through his own performances and his students. Born in Australia, he took advanced music studies in Belgium, Switzerland and England, where he studied at Guildhall School of Music and Drama. After a period as leader of the London Philharmonic, he emigrated to Canada in 1952, becoming head of the Regina Conservatory of Music string department, a position he held until his retirement in 1987. He was conductor of the Regina Symphony Orchestra from 1960 to 1971, and concert-master until 1988. He served on the Canada Council from 1970 to 1973.
---
Lifetime Award for Excellence in the Arts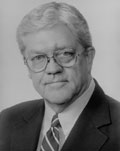 Dwaine Nelson
Dwaine Nelson played a major role in Saskatchewan's music community. After beginning work in the University of Saskatchewan's choral music program in 1967, he later became Head of the Deparment of Music. Soon after he formed a concert band, the Saskatchewan Wind Ensemble, and a University band program. He was appointed Musical Director of the Saskatoon Junior Symphony in 1968 and in 1970 became Director of the Saskatoon Symphony Orchestra. Dwaine Nelson was a driving force behind many bands, choirs, orchestras and soloists. He founded the Unifest festival, adjudicated at music festivals, and conducted concerts and workshops all over North America.