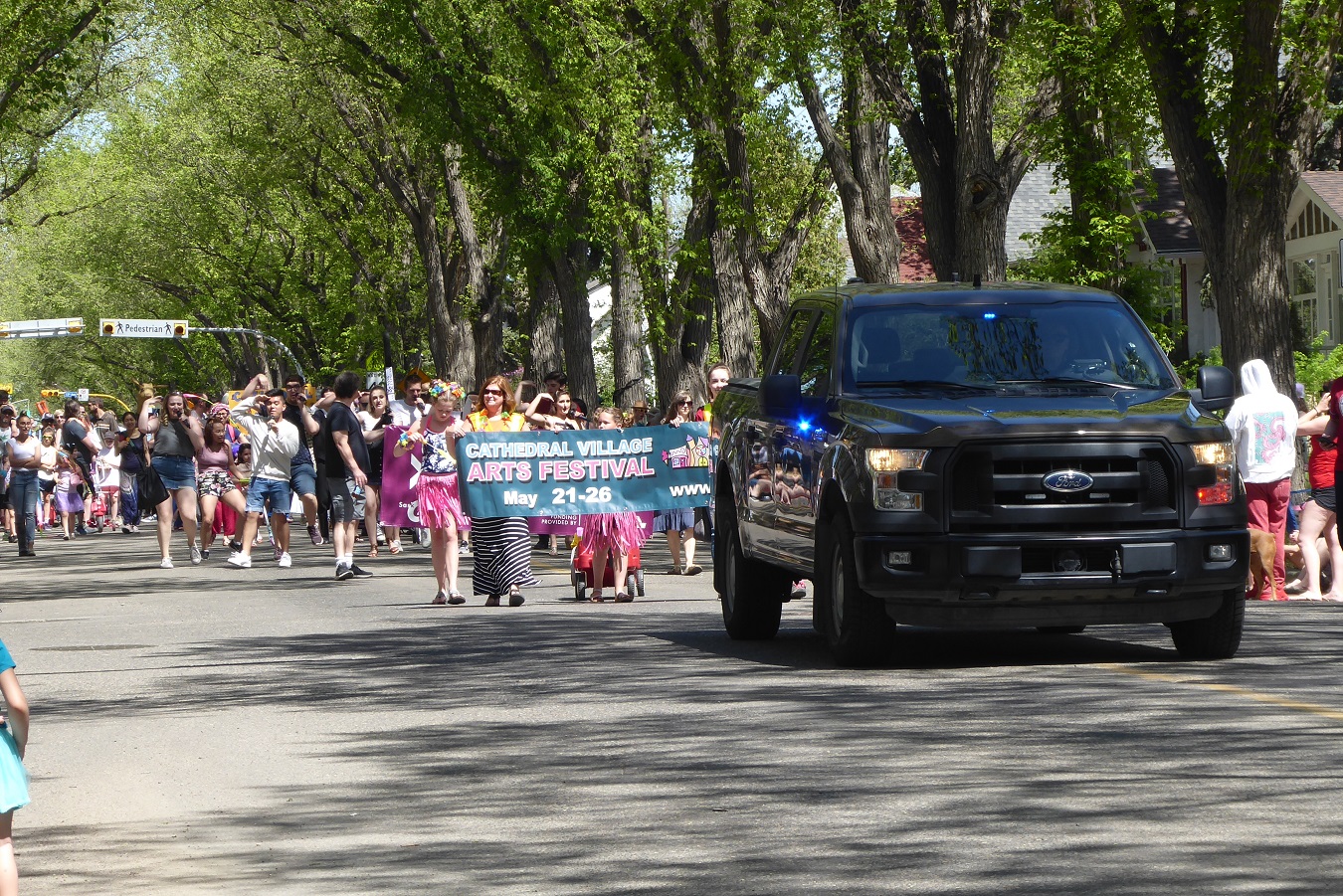 This Regina festival is entirely volunteer run! More than 200 volunteers do everytihng from setting up security to tech.
2 min. read
Over the past 30 years, the Cathedral Village Arts Festival has become a fixture in Regina. This dynamic celebration of the arts kicks off on Victoria Day with a parade that leads to a park, where there is a community picnic, family activities and a performance stage, as well as artist workshops at the neighbouring Neil Balkwill Civic Arts Centre.
During festival week, the festival committee offers approximately 100 free events and performances in music, theatre, dance, film and visual and literary arts. "It's the first festival of festival season," says Executive Administrator Deb Jones. "People are ready to brush off the winter. It just gets everyone going."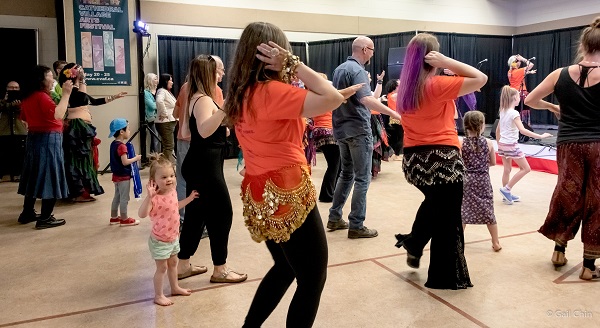 The festival, supported by SK Arts' SaskFestivals program, culminates in a street fair that spans 10 blocks, with almost 350 artisans and food vendors, as well as busker stations and family events. Performers and artists are primarily from Saskatchewan, with the majority from the Regina area. They represent many ethnic and cultural backgrounds and range from young children to seniors. The fair attracts 40,000 people each year, rain or shine, and is made possible by the work of more than 200 dedicated volunteers. "We wouldn't be able to afford to run the festival without volunteers. And they come from so many different backgrounds and experiences – from teens to seniors – so you get different skill sets from everyone," Jones notes.
Barbara Tomporowski has volunteered with the festival for about eight years. "I live in the Cathedral neighbourhood, so I would attend the arts festival every year. I met a former chair, who asked me to join the festival committee and organize dance events for them," she says. By the 25th anniversary in 2016, she was the chair. "To lead and co-create an event of that magnitude was very rewarding." After stepping down, she continued to help out by volunteering at venues during festival week and MCing Taste of Cathedral, its annual fundraiser.
"It's hard to find a better group of people who care deeply about their community and the arts, and who are positive to deal with," Tomporowski says. "It's a great opportunity to work with such caring, committed and creative people." She recommends that others get involved, because "it's a great way to meet people, to be part of a group that brings joy to so many in Regina and beyond, to exercise creative muscles and to learn event management skills."