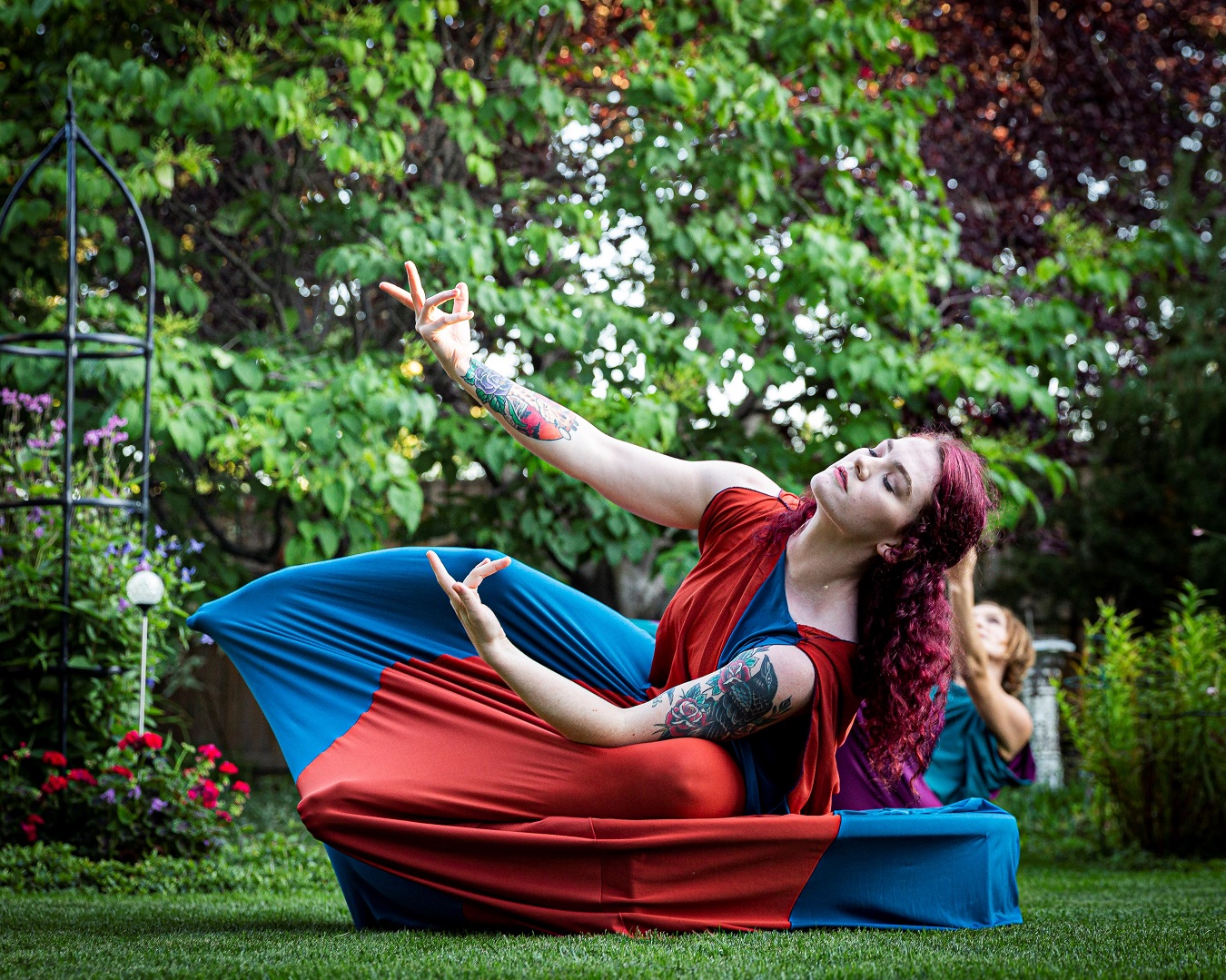 The company performed an outdoor dance parade for the residents of a care home in Saskatoon who were isolated due to pandemic visitation restrictions.
2 min. read
"We shall dance." This is the mantra of Saskatoon's Free Flow Dance Theatre Company as they pivoted (or pirouetted) to present dance in new ways in response to the pandemic.
The company's 25th anniversary season was much different than planned. Instead of numerous public appearances in partnership with the Saskatoon Symphony Orchestra, the Remai Modern and the Saskatoon Public Library, Free Flow took its performances outside and online.
"It is a truly remarkable thing for a small contemporary dance company to survive for 25 years in this country. It is even tougher now. We are working to constantly adapt and learn new skills," says Artistic Director Jackie Latendresse.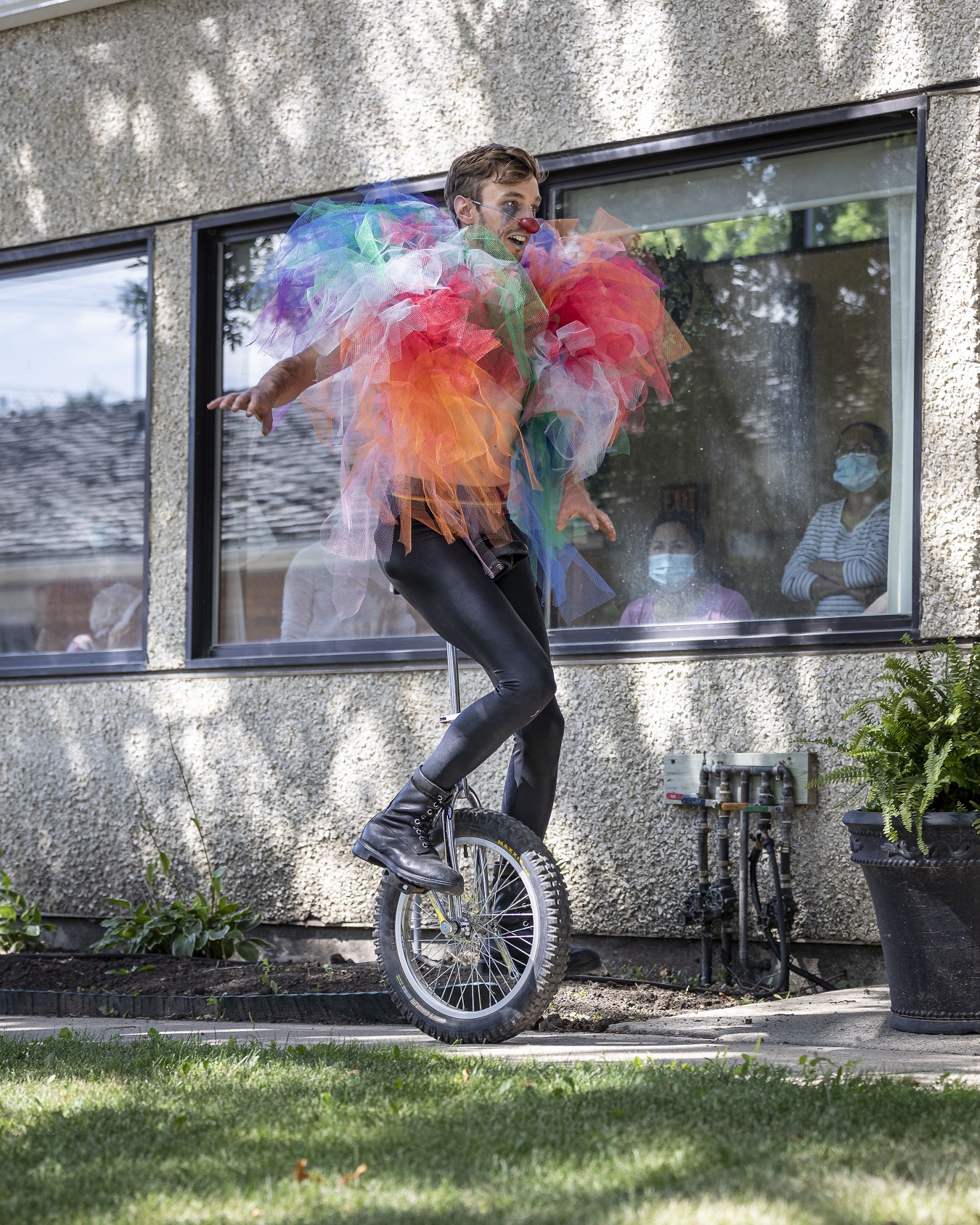 As with every summer, the company, which receives funding from the Professional Arts Organizations Program, presented Back Alley Antics, a free, outdoor, site-specific show. The pandemic edition featured a travelling performance for small, registered audiences. It was also made into a film available online. Understanding the struggles seniors in care homes faced during lockdowns, Free Flow performed an outdoor dance parade at Central Haven Special Care Home in 2020. They delighted the residents, who watched safely from inside, with a high-energy performance featuring vibrant dance costumes, unicycle, stilts, clown, dancers and drummers.
Elizabeth Hofstra of the home's recreation department says, "Due to the many COVID-19 restrictions, the people who live at Central Haven have been isolated with no outside entertainment allowed inside the building. This fantastic event lifted everyone's spirits which was evident in the smiles, laughter and clapping."
The company also received a Special Initiatives Fund grant for technological upgrades to improve its ability to deliver programming and content online. "We will continue to use these upgrades, both in person and via online platforms, once the pandemic is over," says Latendresse.
Free Flow produced four livestreams of their signature work, Pods, inspired by stop motion films of plant growth fused with the idea of plantlike alien lifeforms. The work features three performers encased in stretchy fabric pods, which also encompass mini trampolines. In the unusual performance, the dancers come to life, breaking free from their pods.
"People all over Canada and North America are tuning in to enjoy our performances and videos," notes Latendresse. "We are so pleased to be able to help keep folks entertained during this time. It is also a real treat for people to experience the arts live in intimate gatherings."