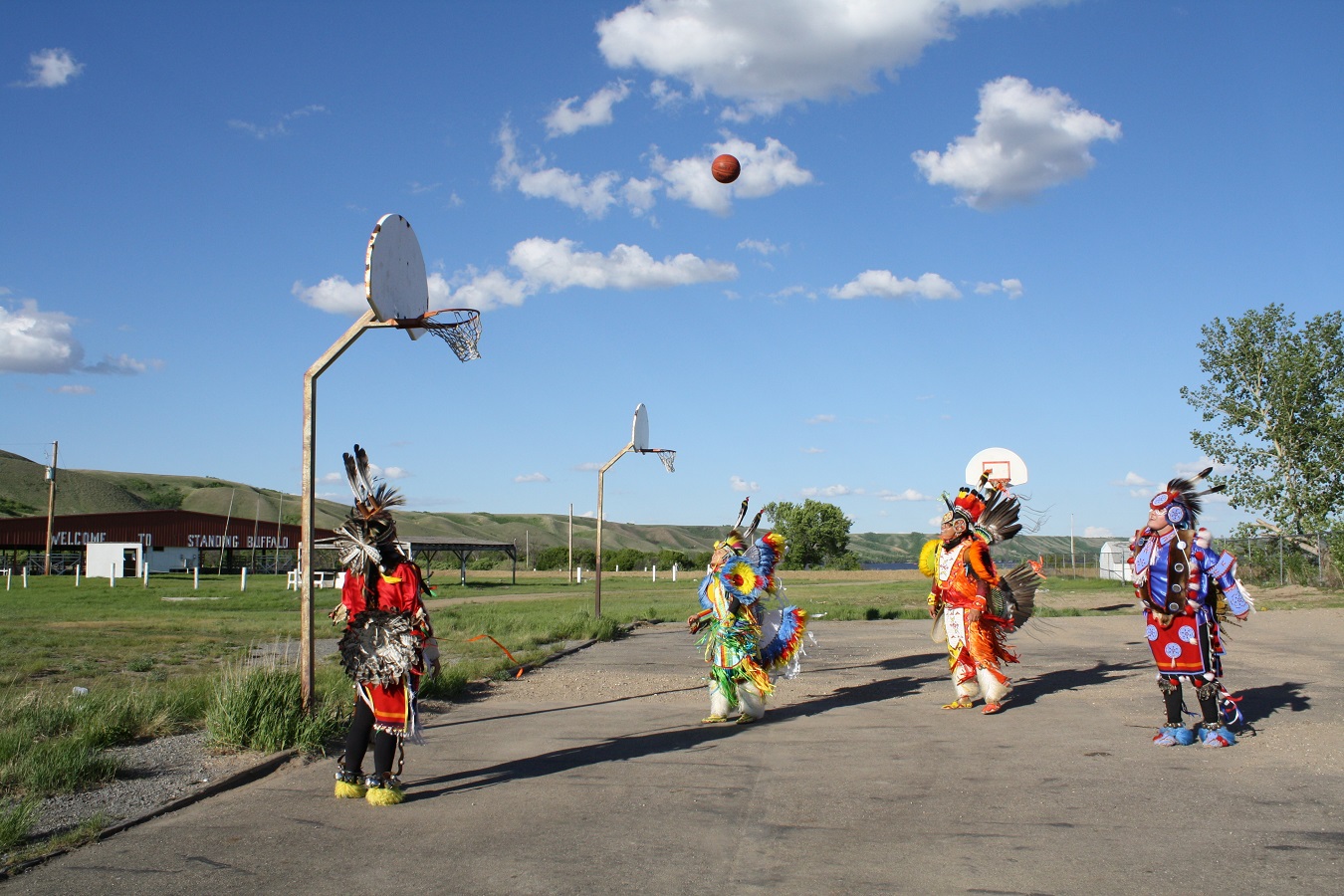 In response to in-person events cancelled due to the pandemic, the gallery brought videos by Saskatchewan artists to sidewalks, parking lots and pubs in communities across the province.
2 min. read
With in-person events cancelled due to the pandemic, many programs moved online. For some this led to digital fatigue and burnout. To get people away from their computers, the Art Gallery of Regina (AGR) encouraged folks to explore streets, sidewalks and plazas in their communities for a chance to experience work by Saskatchewan artists.
The project, Moving Pictures, put posters in unexpected places, such as a big box store parking lot, a bicycle path or a well-travelled street. Viewers were invited to download a free augmented reality app and point their smartphone camera at the image on the poster, bringing a short video (under five minutes) to life.
The nine videos ranged from poetic collages of found images to captivatingly personal performances to profoundly moving accounts of struggle recounted in quirky, stop-motion animation.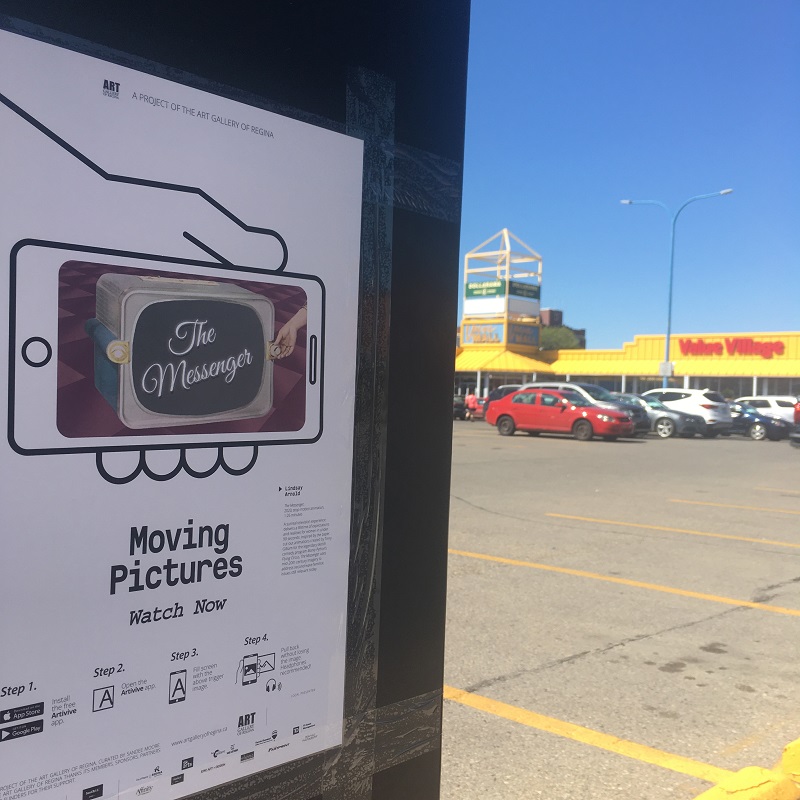 We included Saskatchewan voices and stories and a real diversity of experiences, not stereotypical ideas of what it is to be living in Saskatchewan," says AGR Curator of Exhibitions and Programming Sandee Moore. "We wanted to connect people safely and over distances. The shared stories and experiences in Moving Pictures bring us together as a province, safely, through electronic signals."
The AGR, which is funded through the Professional Arts Organizations Program, received a Micro-Grant to kick off the project. "SK Arts moved so quickly. We applied July 1, 2020, and had the funding by the end of July, so we could start the project in the summer," Moore explains.
The Organization of Saskatchewan Arts Councils matched the SK Arts grant and provided support to distribute the posters to communities in every corner of the province.
Moving Pictures was to conclude in October, but the AGR received funding from the Canada Council for the Arts to extend the project through the end of December. Knowing that colder weather would keep people indoors, the AGR swapped the posters for ads in community newspapers, so viewers across the province could experience the videos in their own homes. As part of Culture Days, the videos were made available on an online platform, reaching people from across Canada and internationally. The most popular video was viewed more than 300 times.
One viewer expressed surprise and delight to find a poster in the Jolly Giant Pub in Willow Bunch. "That's the point of the project. The charm and the magic of the videos these artists shared were engaging and fun," says Moore.