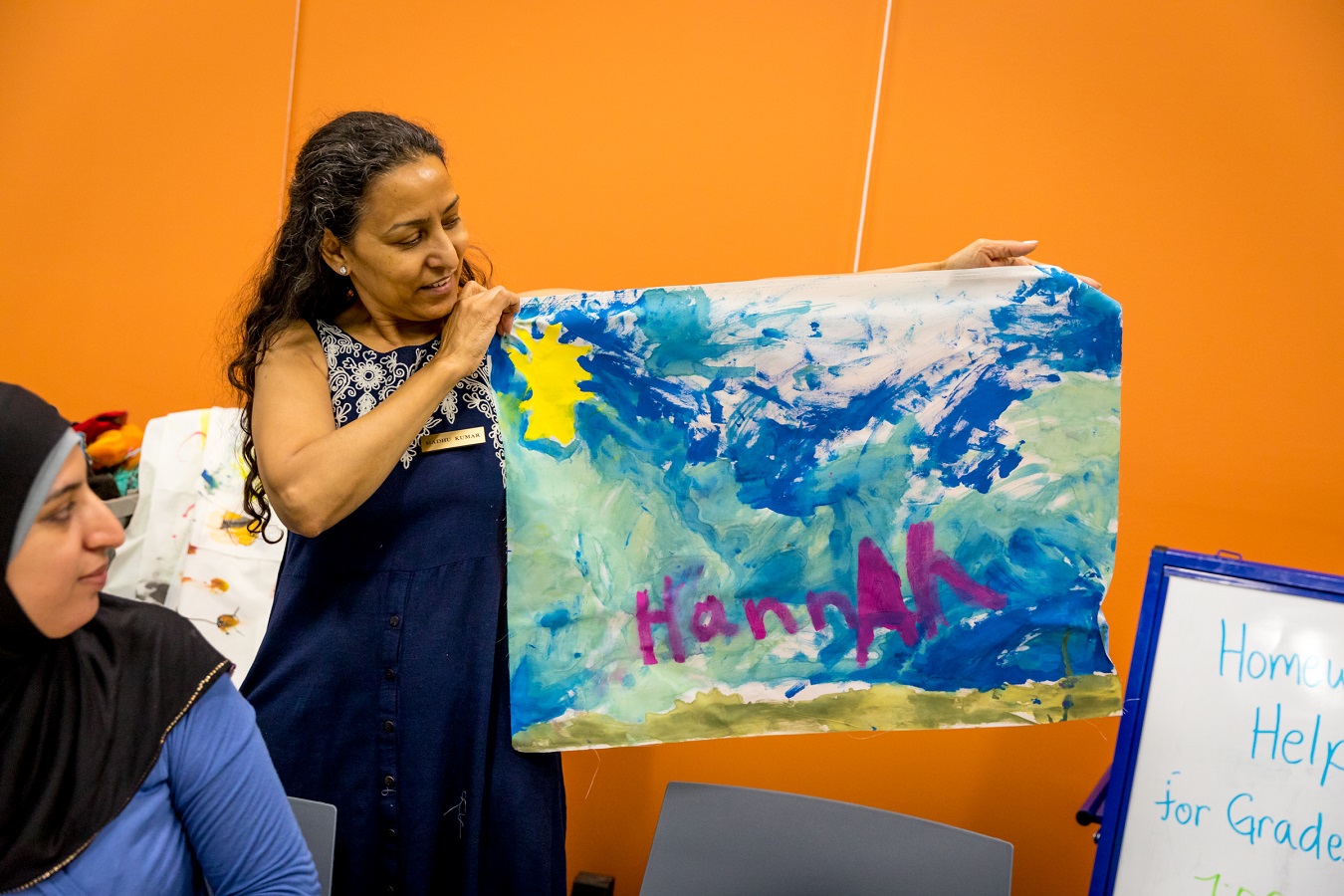 Visual artist Madhu Kumar worked with newcomers of all ages on a series of art projects to help them express personal and common identities.
2 min. read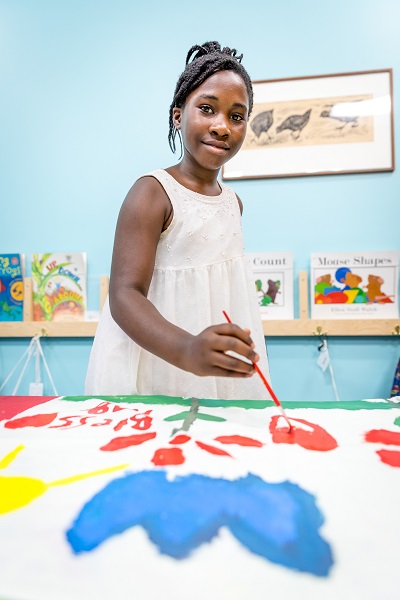 Artist Madhu Kumar can relate to the struggles of newcomers, because she is one herself. She emigrated to Canada in 2001 and has lived in Regina since 2011. "When anyone moves to a new country, there are challenges. My life is not the same as it was back home in India. I had to overcome many challenges: living in a different environment and culture and being away from family and friends," she says. "You have to adapt not only the language. You have to change yourself entirely."
With the support of an Artists in Communities grant, Kumar worked with newcomers of all ages on a series of art projects at the Glen Elm Branch of the Regina Public Library. She led 12 free community art sessions at the library and one at the Regina Open Door Society, engaging almost 230 people.
Participants were from a variety of countries, including, but not limited to, India, Pakistan, Syria and South Africa. English wasn't the first language for many of them, so it was helpful that Kumar also speaks Hindi and Punjabi. "People felt very comfortable. I am familiar with the culture, the traditions and their thinking process, so they could relate to me," she says. "Art can connect us to each other. It's not only the art-making but the connection you make with other people. Making these newcomers feel comfortable in an unfamiliar environment was an awesome experience."
Many participants had never picked up a paint brush before. "For some, this was the first time they had ever held an art material in their hands. It was kind of surprising – we take it for granted that we have access to that," says Dunlop Art Gallery Curator of Education and Community Outreach Wendy Peart. "I got quite a joyful piece of feedback from them – not only was it their first time, but they had a sense of accomplishment and confidence that they could do it again."
Kumar agrees. "Art is therapeutic. Once you do it, it makes you feel proud of yourself, even if you're not an artist. I never heard anyone say, 'I don't like my art.'"
The participants painted flags to express personal and common identities, as well as the joy of making art together. The 179 artworks filled the walls and ceiling of the RPL's Sherwood Gallery for the "Art Together" exhibit in fall 2018. More than 2,200 people attended over the three weeks the exhibition was up.
"When people see themselves reflected in our gallery spaces, it opens doors and reduces barriers. This is an attempt to build more audiences that are visually literate – they feel like they can speak the visual language and understand it when they come the next time," says Peart.