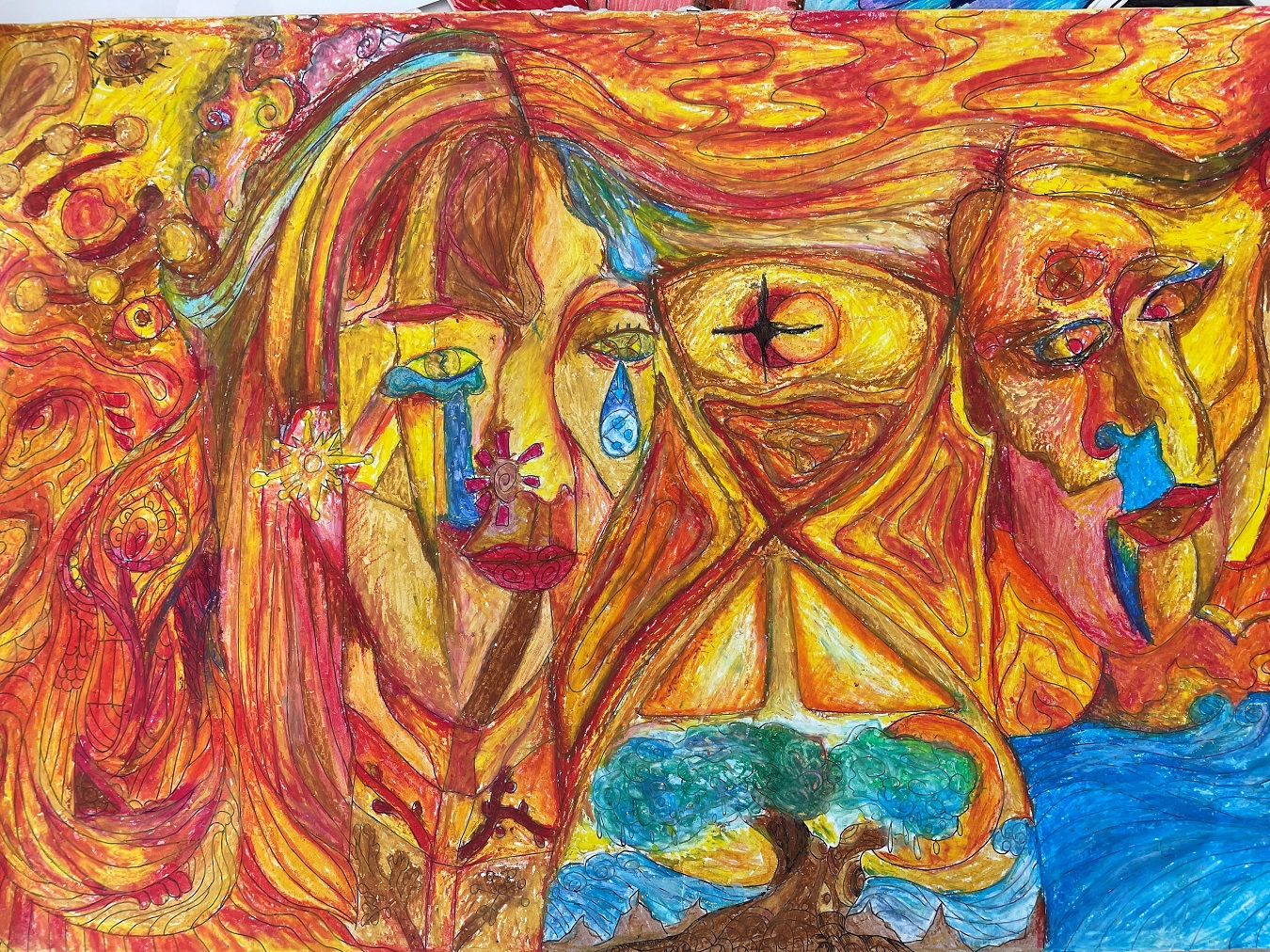 This artist engaged 12 newcomer youth from eight countries to explore their lived experiences and challenge stereotypes.
2 min. read
Saskatoon artist David Stonhouse always wanted to do an Artists in Communities project – "It's such a cool program" – but the timing wasn't right, and he wasn't sure of an organization with which to partner. He had long admired programming for newcomer youth offered by Dana Durrell at Saskatoon Open Door Society, including a Dungeons and Dragons group and a synthesizer sound project. "I was so jealous of these kids," he says. "I wanted to be part of it, too."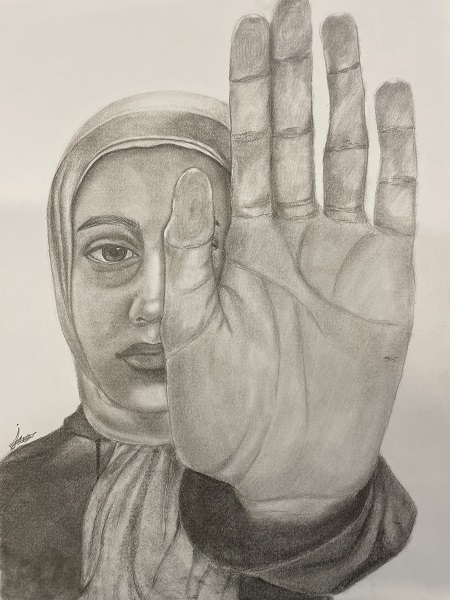 The resulting collaboration saw 12 newcomer youth from eight countries engage with artwork at the Remai Modern, using it as a springboard to create their own work. The project culminated with a gallery exhibition at BAM (Bridges Art Movement).
Newcomer youth have already experienced art in some shape or form; it's a universal language. They have art knowledge and experiences that they can tap into before learning English. Our project provides them with exposure to a great variety of ideas around art and creation," Stonhouse explains. "This is an empowering project that amplifies individual voices of a marginalized community. Art has power that goes beyond the visual; it improves the inner lives of people, while also bringing them together."
The Remai Modern originally served as the group's home base, with the gallery offering free space, admission and materials. Then COVID-19 Variants of Concern began running rampant, and the project had to move to Zoom. Stonhouse made the most of the platform, showcasing work from exhibitions at the Remai and giving the youth prompts to create related work, such as self-portraits, documentary photographs and collages.
Through artmaking the youth explored their lived experiences and challenged stereotypes. "We talked about 2020 and how tough it's been, how in the news there's been a lot of hate and bad information – negative connotations, xenophobia, travel bans – connected to the immigrant experience. We wanted to take that back, dispel the label and show that these kids are unique and diverse. They're complicated; they have identities," Stonhouse notes.
As an artist Stonhouse appreciated the opportunity to look at the world differently. "It's really exciting to experience that with them. There's a double learning going on. I'm seeing new perspectives on things, myself."
The experience makes Stonhouse want to do another Artists in Communities project immediately. "Lots of times, being an artist is a solitary thing. I love the community, being with people, seeing their response and watching them take it in an unexpected direction."