Fransaskois musician Alexis Normand collaborated with the centre to engage students in singing and dancing, while also developing their French language skills.
2 min. read
Many young people in the community of Saint-Isidore de Bellevue have associated choirs with singing traditional hymns in church. But fransaskoise musician Alexis Normand changed their perception. Through an Artists in Communities grant, she created an experience that had students singing and dancing, while also developing their French language skills.
Soraya Ellert, Directrice générale of the Centre francophone BDS, notes that community members are concerned about the erosion of the French language and lack of cultural activities in the region. The local school has no music-related programming, with sports as its extracurricular focus. "Music is an appropriate means to turn this erosion around, as it reinforces the language through lyrics, melody and collaboration."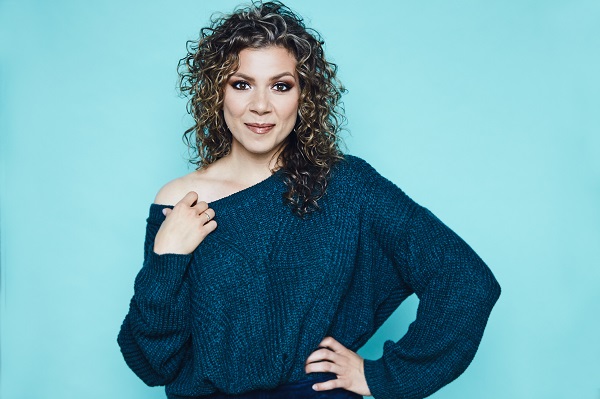 Normand adds, "I've always seen a link between an arts practice and community building, especially as a francophone. Our community relies on cultural programming for us to get together and practice our language and live the culture that we all share."
The centre collaborated with Normand to start two French-language choirs in the school and host Café Culture gatherings for people of all ages in Bellevue, St. Louis and Domrémy. Activities were intended to be in person but moved online due to pandemic restrictions.
Normand conducted the choirs via Zoom, no small feat due to the program's time lag. Students were physically distanced and wore masks during the lunch-hour rehearsals. Normand engaged fransaskois musician and producer Mario Lepage to create contemporary arrangements with which the students could sing.
For the performance, Normand recorded each student separately and sent the videos to an editor to create a cohesive song with students in their own Brady Bunch-type boxes. One student said, "I enjoyed watching the video. It was really fun to sing with my friends." Videos were shared online during Francophonie Month in March 2021.
The Cafés Culture were also hugely successful, with 250 people participating over the course of the three virtual gatherings. Normand invited special musical guests with ties to each community: Freddie and Sheila Pelletier in Bellevue, Christie-Anne Blondeau in Domrémy and Joe Jackson in Saint Louis. The bilingual events were part performance, part presentation and part guided dialogue about music.
Normand found the experience powerful, despite its distanced nature. "My biggest takeaway is the importance of artistic expression in our lives and just how important it is to community," she says. "The warmth I was feeling from these little pictures on my computer – it was palpable."