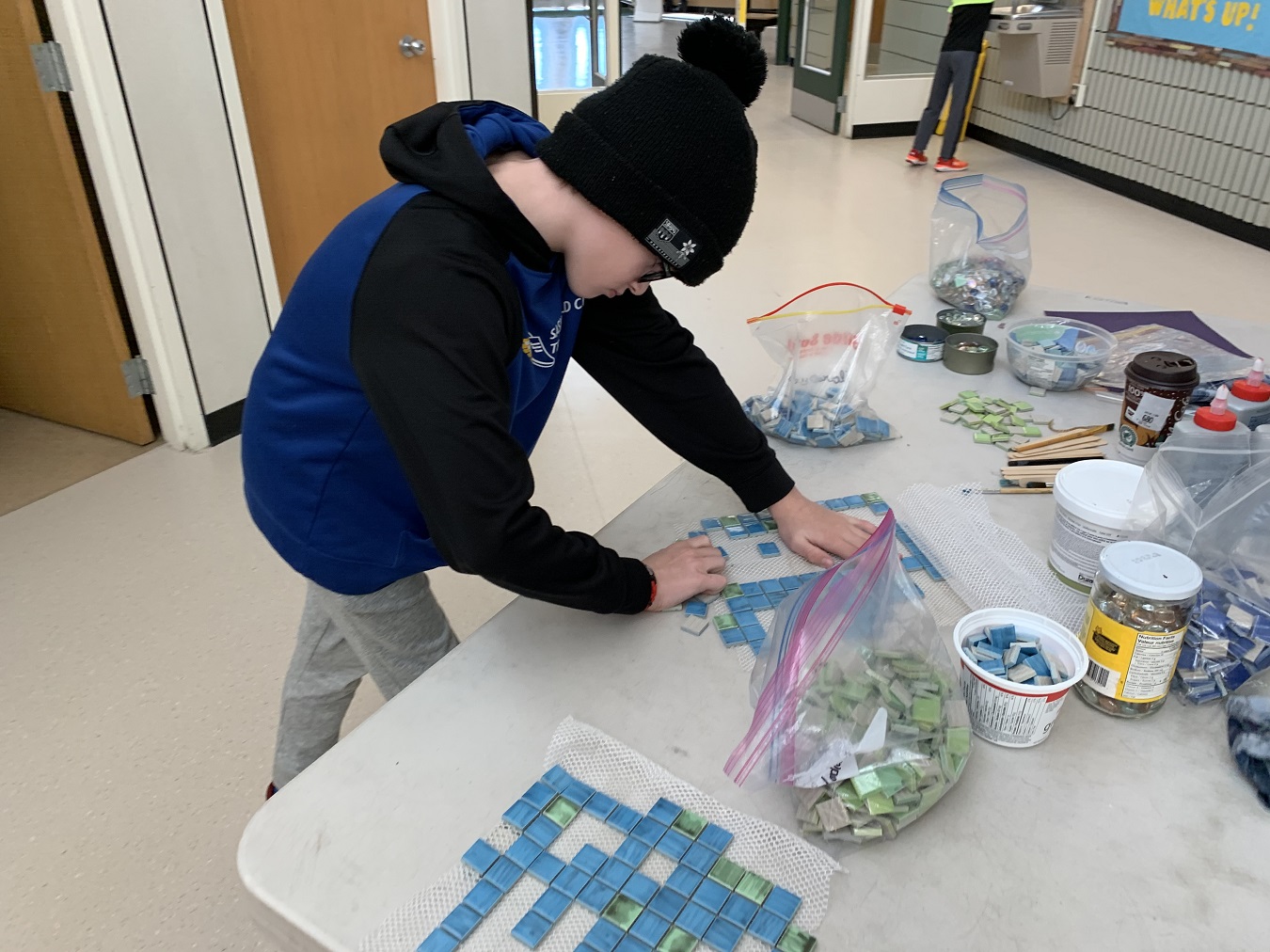 Métis artist Leah Dorion worked with Grade 4 students, bringing art into the classroom and helping them discover their identities.
2 min. read
École Dundonald School in Saskatoon has gone through a number of changes in the past two years. Its population has shifted, due to 250 students moving to a new school nearby, and it has added a French immersion program. Students come from diverse socio-economic backgrounds, representing settler, Indigenous and newcomer groups.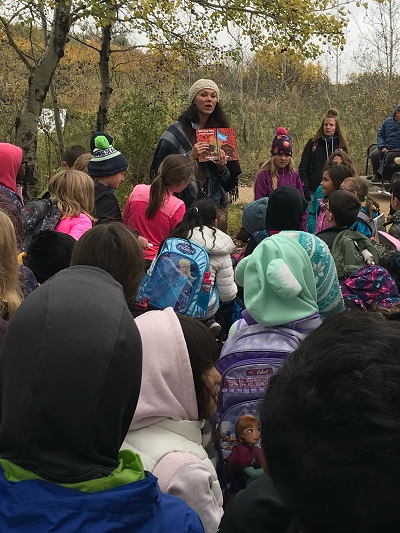 Principal Sharon Champ and her school team felt turning to the arts and land-based learning would help the school and the students discover their identity. An Artists in Schools grant enabled the school to engage Métis artist Leah Dorion to work with Grade 4 students. "As we try to find the heartbeat of our school and our school community, it was really important for us to work along someone who sees the world in another way. Leah, as an artist and Métis person, helped us begin to co-construct our school identity," Champ says.
Students spent time at various natural locations around Saskatoon, such as Wanuskewin Heritage Park, Gabriel Dumont Park and the Meewasin Valley Trail, learning about how land is central to an Indigenous world view, exploring their own connections to nature and sketching their impressions. Back at school, students reflected on their experiences and represented their new ideas through sketching workshops with Dorion.
Some students who typically struggled with classroom-based learning thrived outdoors. "It was fun to see them take the lead outside," Champ says. "They were focused on the tasks, but it was a different environment than the school."
One student says: "Leah was so nice and amazing. She showed us that we can all be great at art and that nature can inspire us to learn from it." Another notes, "We learned many things through working with Leah that we kept bringing back into our classroom, even after she was gone."
This was the first time many teachers at the school had collaborated with an artist. "Working with Leah Dorion was most definitely a once-in-a-lifetime experience. Her teachings encouraged both myself and the students to look at Mother Earth from different vantages and viewpoints. The beauty in the everyday we captured from her teachings and incorporated in our sketches empowered us as storytellers and artists. We feel honoured to have learned alongside such a wonderful Métis inspiration and recognize that art truly lives within us," one teacher says.
The original plan was to collaborate on a mural, but students steered the project in another direction, leading to the creation of a mosaic tile installation.
Dorion appreciated how open the school was to her approach. "They are such an innovative group. I feel they really valued my expertise and leadership. It's so great, as an artist, to have a wonderful support system, so I can just be creative and share what I know."