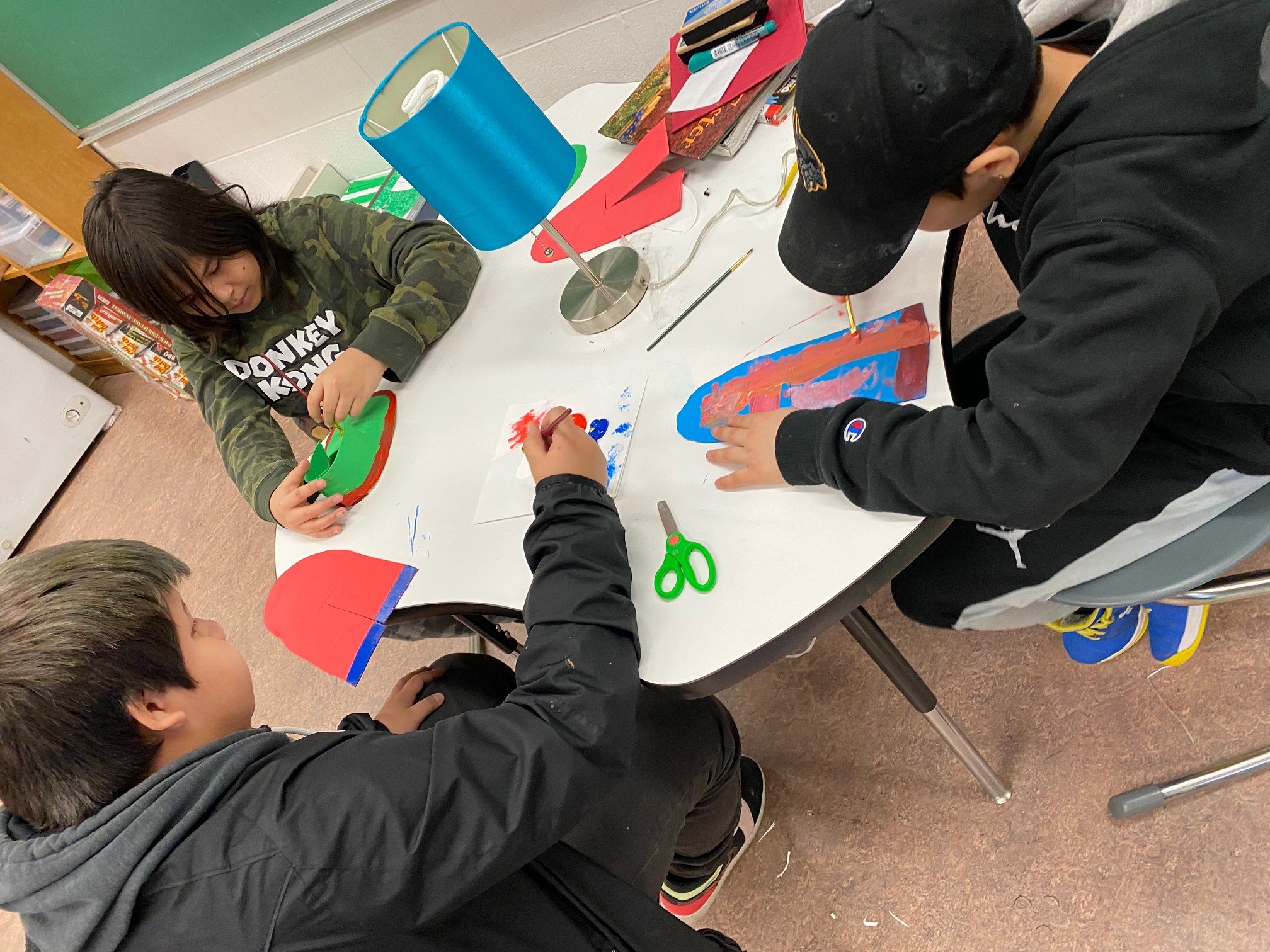 Through teaching traditional, Indigenous land-based art, Holly Yuzikapi helped students on the Gabriel Cote First Nation to understand who they are and where they come from.
2 min. read
The Chief Gabriel Cote Education Complex did a survey with its students that showed a low sense of belonging and self-esteem. Students expressed that they wanted more arts and cultural activities to help them understand who they are and where they come from. The school, located on the Cote First Nation, just north of Kamsack, responded by bringing in artist Holly Yuzicapi to teach traditional, land-based art.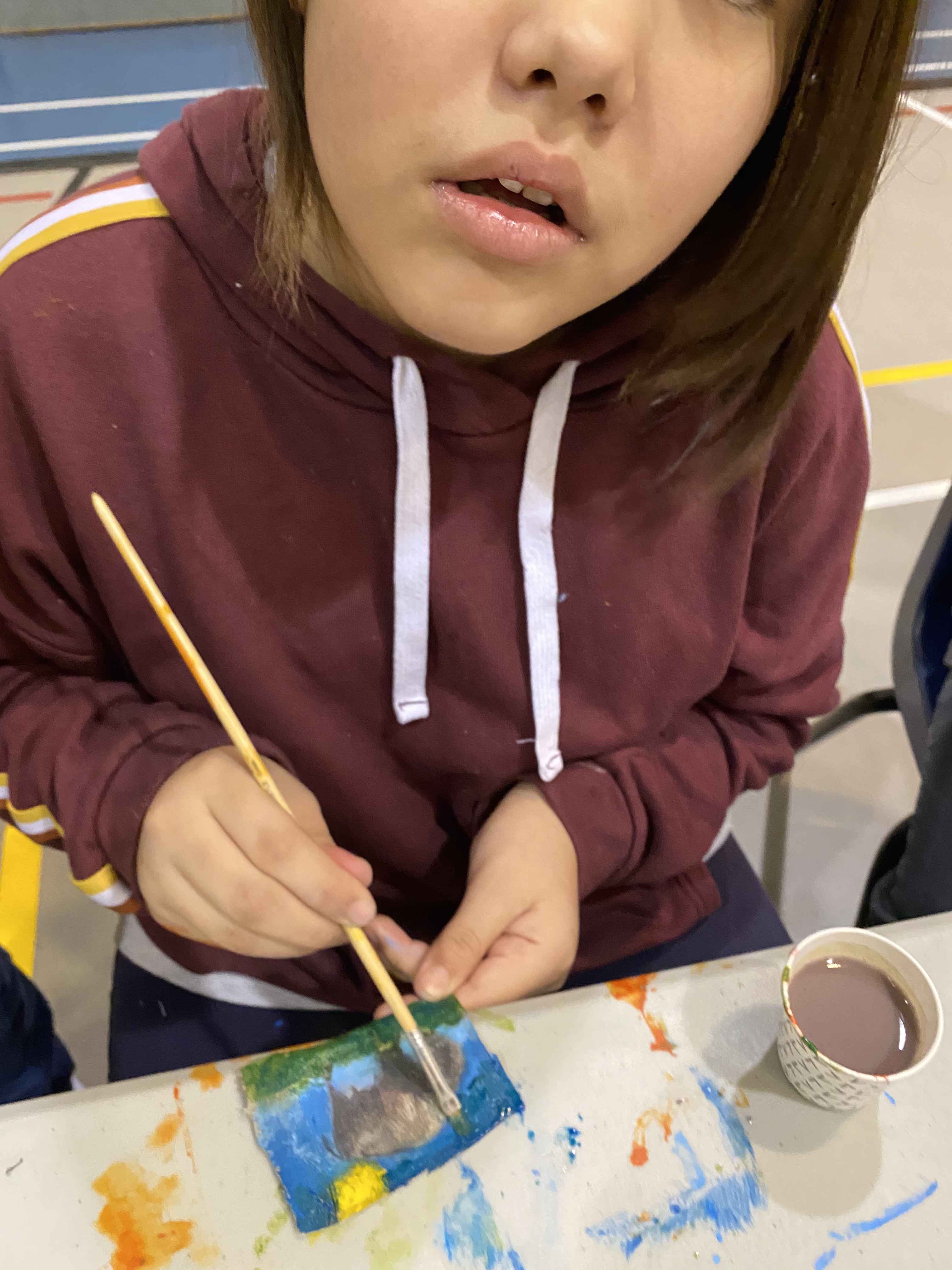 "I call it the original art of the land. When I go into schools, it's to have people go through the experience of recognizing the relationship to the land and also see all the cool things that can be made out of things from the land," Yuzicapi says. "I try to help people recognize that this is what it was like a long time ago, collecting and caring for natural materials and then creating art forms. We didn't have books or written publications of stories. Our stories and history are done in design."
An Artists in Schools grant enabled Yuzicapi to introduce teachers and students to traditional techniques, which included beading, sewing and quillwork. At the beginning of each lesson, she contextualizes the cultural and environmental significance of the medium, through the lens of her own Dakota and Lakota background.
Yuzicapi recognizes that First Nations cultures are not the same, and she can only speak from her own background. She engages with local Elders and Knowledge Keepers to bring other cultural perspectives into her art teachings.
"We talk about the connection to the environment: 'These are the plants and animals that come through our community – what comes through yours? These are our traditional stories, what are yours?'" she explains.
"It's about recognizing our individual community- or background-specific information," she continues. "That's one of the things I'm scared of, that we're going to blanket everybody with common teachings. I don't like how we're all lumped together. You can find the commonalities of culture, but we are uniquely different."
At the end of the project, Yuzicapi organized a showcase, where students showed others how they made their art. "That was my favourite part – hearing them retell the stories and seeing the different ways kids appropriate what I did in the classroom."