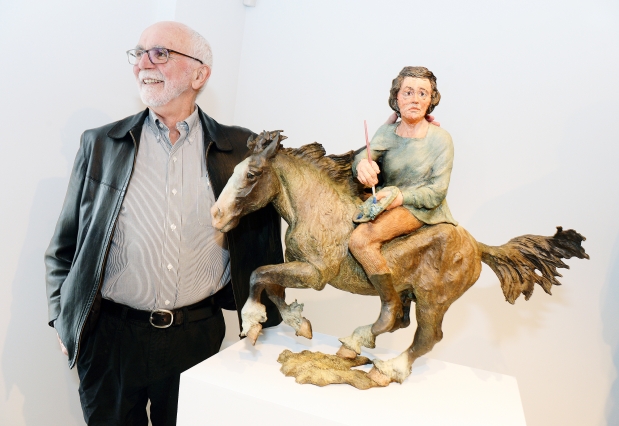 The Saskatchewan arts community has experienced a tremendous loss with the passing of renowned artist Joe Fafard on March 16, 2019.
Joe was one of Canada's leading professional visual artists and has had exhibitions in galleries and museums across the country and around the world, including in the United States, Great Britain, France and Japan. His work is also featured in the Saskatchewan Arts Board's Permanent Collection.
In the early 1970s, much of his sculpture used clay as a medium. In 1985 he shifted to bronze as his chief medium, establishing a foundry in Pense. His insight and humour characterize his portraits of neighbours, farm animals, wildlife and famous artists whom he came to respect as he learned his craft. His cows have become one of his trademarks.
Joe was named an Officer of the Order of Canada (1981) and awarded the Architectural Institute of Canada Allied Arts Award (1987), the Saskatchewan Order of Merit (2002) and the Lifetime Achievement Award at the Saskatchewan Arts Board's Lieutenant Governor's Arts Awards (2007).
Our sincere condolences go out to Joe's friends and family, as well as the entire arts community, at this heartbreaking time.
Photo by Don Healy/Regina Leader-Post