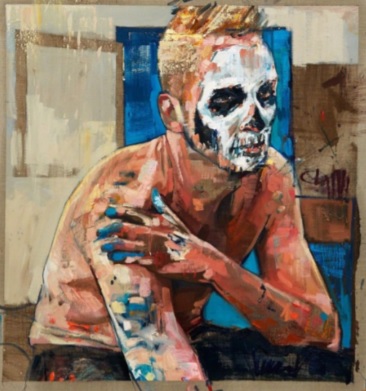 A decade ago, Andrew Salgado was an angsty young artist. Not so anymore.
Now 34, with an exhibition at Canada House in London, the term "youth in revolt" no longer applies — which is why the show is simply entitled Ten.
"The newer works aren't about anger or hostility or confusion. There's a decisiveness. There's a maturity," Salgado said in an email interview.
"As a younger artist I used to think inspiration had to come from some divine fount. Like, everything had to be big, operatic, melodramatic," Salgado added. "As I mature, inspiration comes from smaller, more intimate sources."
Read more on The Leader-Post website.