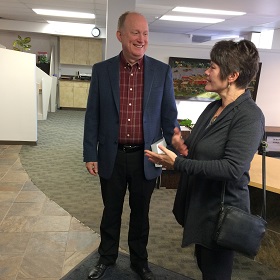 Writer Karin Melberg Schwier from Saskatoon is the winner of the Saskatchewan Arts Board's iPad contest, drawn from participants in our Independent Artists program survey. More than 550 artists responded to the survey, with 315 entering the contest.
Saskatchewan Arts Board CEO Michael Jones presented Karin with the iPad on Thursday, November 10, 2016.
Congratulations, Karin!