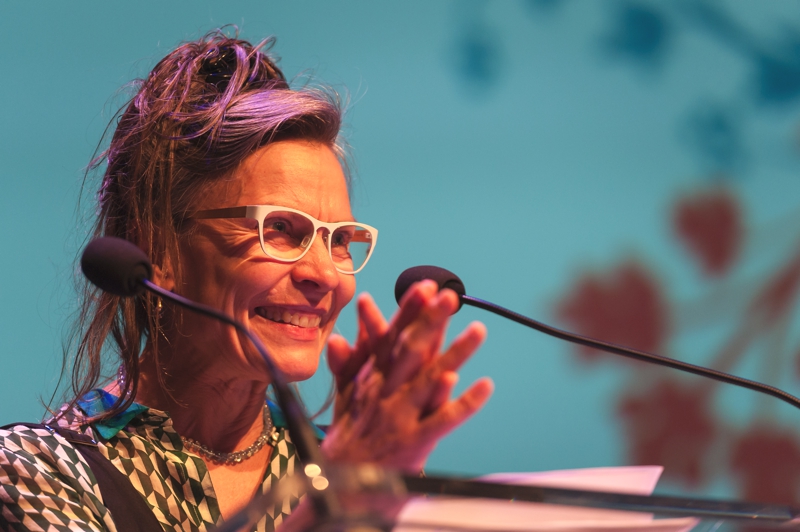 The Saskatchewan Arts Board is pleased to announce the recipients of the 2016 Saskatchewan Arts Awards. Presented by the Arts Board at an event on October 18 at the Casino Regina Show Lounge, these awards celebrate the contributions and achievements of individuals, groups and organizations in all arts disciplines. Recipients are awarded a limited-edition sculpture by Saskatchewan artist Jody Greenman-Barber and a cash prize.
Lieutenant Governor's Lifetime Achievement Award
Artistic Excellence Award
Emerging Artist Award
Rosie & the Riveters, Saskatoon
Leadership—Individual Award
Leadership—Organization Award
Yorkton Film Festival, Yorkton
Arts and Learning Award
Three members of the community were given Honorary Saskatchewan Arts Awards for their longstanding contributions to the arts in Saskatchewan: Jacqui Shumiatcher, Eva Mendel Miller and Her Honour, the Honourable Vaughn Solomon Schofield, Lieutenant Governor of Saskatchewan.
Biographies of recipients are available, along with photos, at sk-arts.ca/awards.
The 2016 Saskatchewan Arts Awards were adjudicated by a panel of professional artists who have the knowledge, skills and abilities to make objective and informed decisions. The jury members were: theatre artist Skye Brandon (Saskatoon); artistic director of the Regina Folk Festival Sandra Butel (Regina); visual artist David Garneau (Regina); and craft artist June Jacobs (Meacham).
Photo of Robin Poitras by Michael Bell