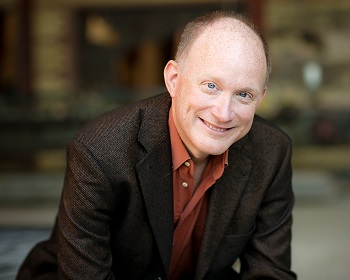 Michael Jones chuckles as he recalls how he "fell into" his career. He had two degrees in music, had worked as a director and musical director, and sung in a choir — and there he was getting a call from the Ontario Choral Federation.
Seems nobody had applied for a program's director's job there. Was he interested?
He was and, son of a gun, he loved the work. He went on to run several not-for-profit performing arts companies and worked for a private foundation that gave money to arts groups, learning about the huge amount of theory on how to give away money for what, and to who — which he'll now put to use as the executive director of the Saskatchewan Arts Board for the last nine months. The board is going into a strategic planning process and it's replacing an "ancient" database program. Jones says it want arts group's advice on how to to its job and how to do it with no additional money, while have a broader presence and a higher profile — though if he had to choose he'd be happy if the average citizen simply knew "about the amazing things that are happening in the arts around Saskatchewan than about the board itself."
The board has a special place in Saskatchewan history. It dates back to the late 1940s and the realization by Tommy Douglas' government that once we'd achieved a bit of economic stability, it was time to concentrate on some quality-of-life issues, like the arts....
For more, visit the Leader-Post website.