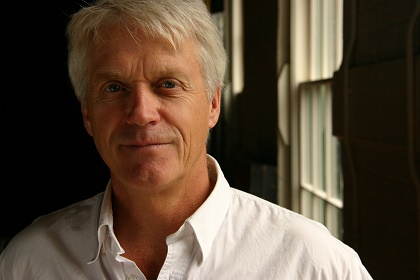 The Saskatchewan Arts Board is pleased to welcome Philip Adams as our newest program consultant. Adams will be joining the team in our Saskatoon office on July 13, 2015.
"I am thrilled to bits! It's an honour to serve the arts community," says Adams. "I believe in public funding, and to be able to administer it in a way that helps artists and arts organizations create and be responsible for creation is a fabulous opportunity and challenge."
Ranjan Thakre, interim CEO, says Adams' skills complement those of the agency's strong program consulting team. "Philip is a proven leader with the depth and breadth of experience to provide artists, arts organizations and communities looking to benefit from the arts with the kind of wise guidance and counsel that will help advance their arts practice and impact."
Adams served as executive director of Sage Hill Writing Experience since 2010, when he moved to Saskatchewan from Toronto (and prior to that, Nova Scotia). Within his first month here, he was asked to serve on an Arts Board jury. "It allowed me to understand how the Saskatchewan jury process works and how it differs from other regions of the country." He also says that Arts Board program consultants were invaluable in helping him understand the provincial arts scene.
During Adams' time with Sage Hill, the organization strengthened its capacity, stabilized its finances and sustained its place in our local and national literary communities.
Adams has also been a part of the province's theatre community, directing productions in Saskatoon, Moose Jaw and Regina, as well as across the country. He has served as a dramaturge on scripts that have gone on to win Governor-General's Awards and other national awards. He says his dramaturgical skills will go to good use in his new role as a Saskatchewan Arts Board program consultant. "A dramaturge reads scripts closely and carefully and asks meaningful questions," he notes. "It's all about listening to clients and then asking them questions. I'm really looking forward to that because I will be able to employ these skills in a new way."
Previously, Adams was the artistic manager, multi-disciplinary performance program coordinator in Toronto, artistic director at theatres in Nova Scotia and the Yukon, and project manager for a feasibility study for the Yukon Arts Centre.
His national experience, which includes serving on Canada Council for the Arts granting juries, gives him a unique perspective on the Saskatchewan arts community. "The people here in the arts are very hardworking. That is compelling to me. The volunteers and professional artists I've been blessed to work with are fully committed to doing the work that's necessary," he says.
As well, Adams views his new position at the Arts Board as an opportunity to get the word out about Saskatchewan artists and organizations. "Artists and arts organizations in Saskatchewan have a very important, unique place in our national ecology. There's an ideal opportunity being presented to take the work that we create here and let the rest of the country know about it. I'm looking forward to doing what I can within the Arts Board to get that out there."