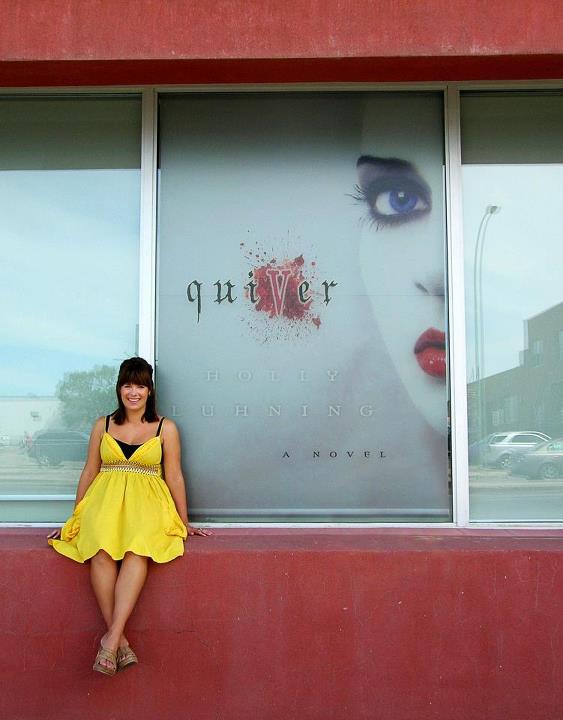 Visit the Saskatchewan Arts Board's Regina office at 1355 Broad Street to see some stunning colour photos of Saskatchewan art and artists in our front windows.
Photos include Dene singer/songwriter Damien Cheecham, the novel Quiver by Holly Luhning, the Silo à souvenirs/Silo of memories project in Zenon Park, and James Clark's Badlands Vases #5.
Right: Writer Holly Luhning poses with the window featuring the cover of her novel, Quiver.
Photo: Deron Staffen