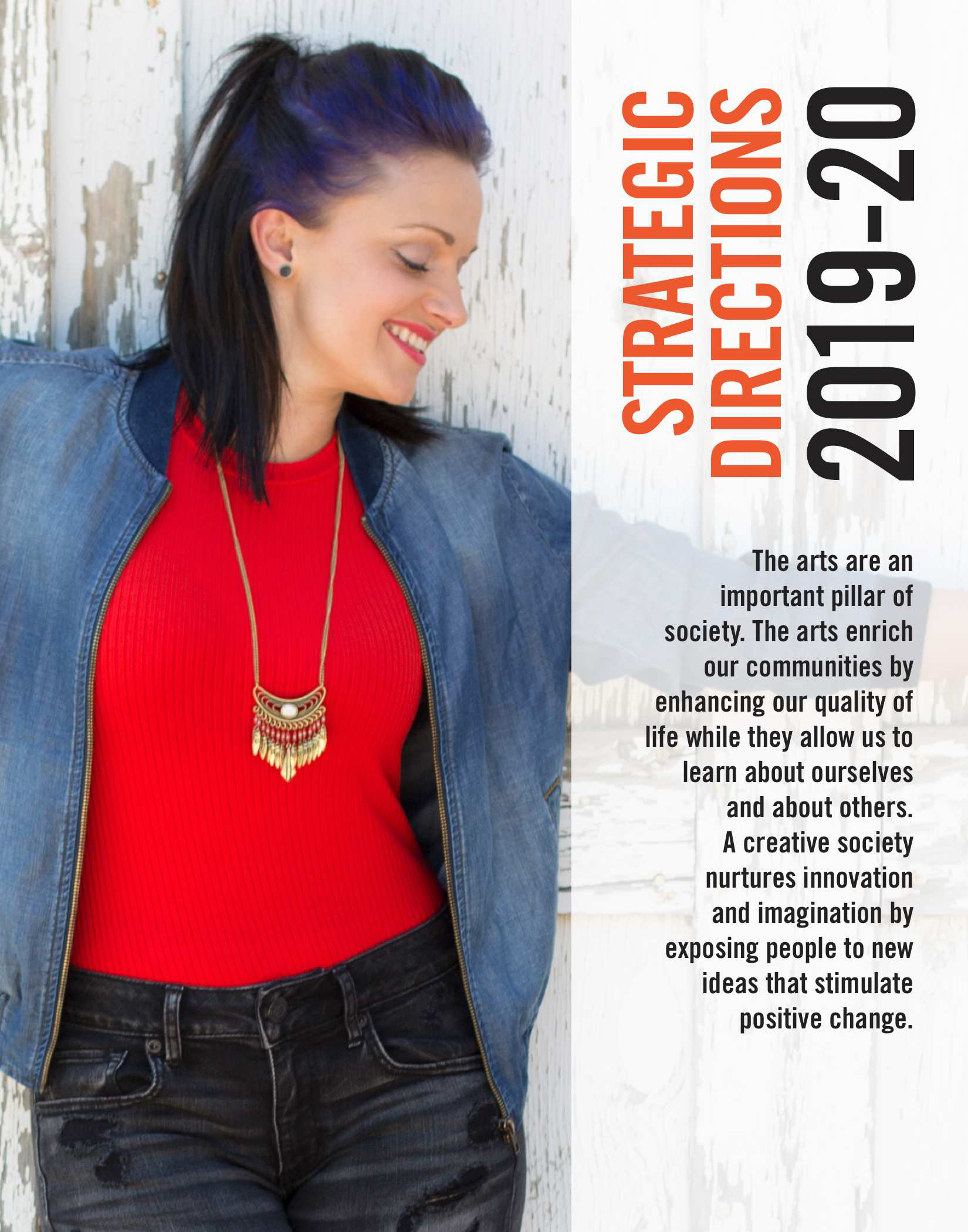 Increased funding for individual artists and a new program to provide access for artists facing barriers are just two examples of how the Saskatchewan Arts Board is meeting the goals of its new strategic directions, released today. The strategic directions document, available at https://sk-arts.ca/stratplan, outlines the agency's revised mission, vision, values and goals.
"We have placed increasing access to arts funding and supporting the needs of individual artists among our highest priorities," says Saskatchewan Arts Board Chair Jason Aebig. "It reflects our commitment to build and sustain a thriving arts scene in Saskatchewan and decrease barriers for artists looking to grow professionally or expand their body of work."
The Arts Board has made strides toward its goals by increasing funding for individual artists through the Independent Artists and Indigenous/Métis Art and Artists programs (both increased by more than 25 per cent), and by committing to a major purchase of Saskatchewan artwork each year, in addition to the regular purchases for its Permanent Collection.
The agency has also created a new Accessibility Fund. This fund helps people facing barriers, such as those who are Deaf, have a disability, live with mental illness or whose primary language of communication is not English, to access Arts Board programs and services. Funds may be used to help people make applications on the agency's online system, attend an Arts Board event, or cover additional expenses related to accommodating barriers for Arts Board-funded projects. More information on the Accessibility Fund will be available on the agency's website later this month.
The Saskatchewan Arts Board is grateful to the Government of Saskatchewan, through the Ministry of Parks, Culture and Sport, for their support of the Accessibility Fund.
"The Government of Saskatchewan is dedicated to connecting citizens to arts and culture," Parks, Culture and Sport Minister Gene Makowsky said. "These changes help decrease barriers and increase accessibility to the people of Saskatchewan. We are proud to support the new strategic directions of the Saskatchewan Arts Board."
Established in 1948, the Saskatchewan Arts Board is the oldest public arts funder in North America and second oldest in the world after the Arts Council of Great Britain. We provide grants, programs and services to individuals and groups whose activities have an impact on the arts in Saskatchewan and ensure that opportunities exist for Saskatchewan residents to experience all art forms. For more information, visit https://sk-arts.ca.