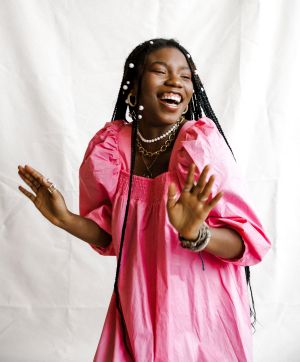 Peace Akintade
Poet, public speaker, and playwright, Saskatoon-based African-Canadian Peace Akintade has been impacting Saskatchewan's written and spoken word scene for years. She was Saskatoon's Youth Slam Champion from 2017 to 2019, Saskatchewan's Youth Poet Laureate from 2020 to 2021, and is READSaskatoon's Poet Laureate for 2022.
Working with Common Weal and as part of the Youth Speaker's Bureau for the Office of the Treaty Commissioner, Peace has brought the written and spoken word into classrooms all across Saskatchewan, facilitating accessible poetry workshops for students and creating a bridge between communities and the world of the arts. She has brought Neo Soul poetry into the spoken word scene, showcasing the inauthenticity of the English language when spoken from a voodoo tongue.
Her work engages and examines the complexities of learning and relearning culture in the midst of colonization. When she isn't writing or performing, she can be found pondering (and debating) the existence of humankind and lounging in local coffee houses.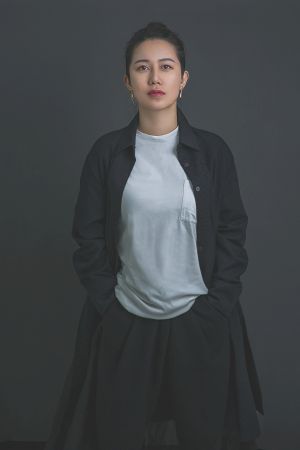 Xiao Han
Xiao Han is a visual artist and independent curator originally from Wuhan, China, now living in Saskatoon. Han's creative practices focus on visualizing emotion, affect sense, and community engagement. Her research and her art, including photography, film, printmaking, and social practice, explores themes of diaspora identity, cross-cultural interpretation, gender identity, and decolonial practice.
She has worked collaboratively with artists and art institutions in Canada and China to organize and facilitate exhibitions and art projects in a community context. Her public art, Yee Clun's Lost Story, was permanently installed in Regina Art Park in 2017. It engages with the story of immigrant and restauranteur Yee Clun, who challenged Saskatchewan's racist "White Women's Labour Law" in 1924.
Han's latest project, MIXING RICE – An Asian Restaurant Art Project, was undertaken in the Riversdale Business Improvement District in Saskatoon from October 2021 to March 2022, with the curatorial objective of linking the city's Asian and artist communities through a visual art exhibition.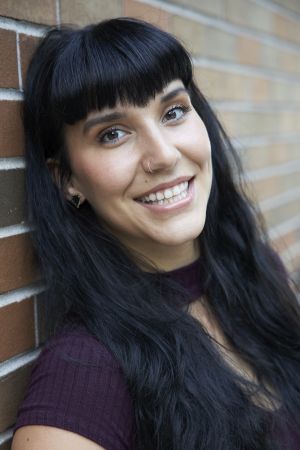 Dakota Ray Hebert
A Dene actor, comedian, writer, and entertainer, Dakota Ray Hebert grew up in Meadow Lake and has already made her mark on the world of theatre, film and comedy. An accomplished theatre actor and comedian who recorded her first comedy album this year, Dakota has performed across Canada, the United States, in La Penita, Mexico, and as far away as Shenzhen, China.
She won the 2022 award for Best Actress at the American Indian Film Festival for her starring role in Run Woman Run and will appear in the upcoming film Shelved. Dakota is a rising star in the international comedy community and appeared on CBC's Comedy Night with Rick Mercer as well as performing at the national Crack Up Comedy Festival in Spring 2022.
She lends her hosting talents to APTN's Crazy Like a Lynx, a series that highlights the accomplishments of Indigenous businesses across Canada.