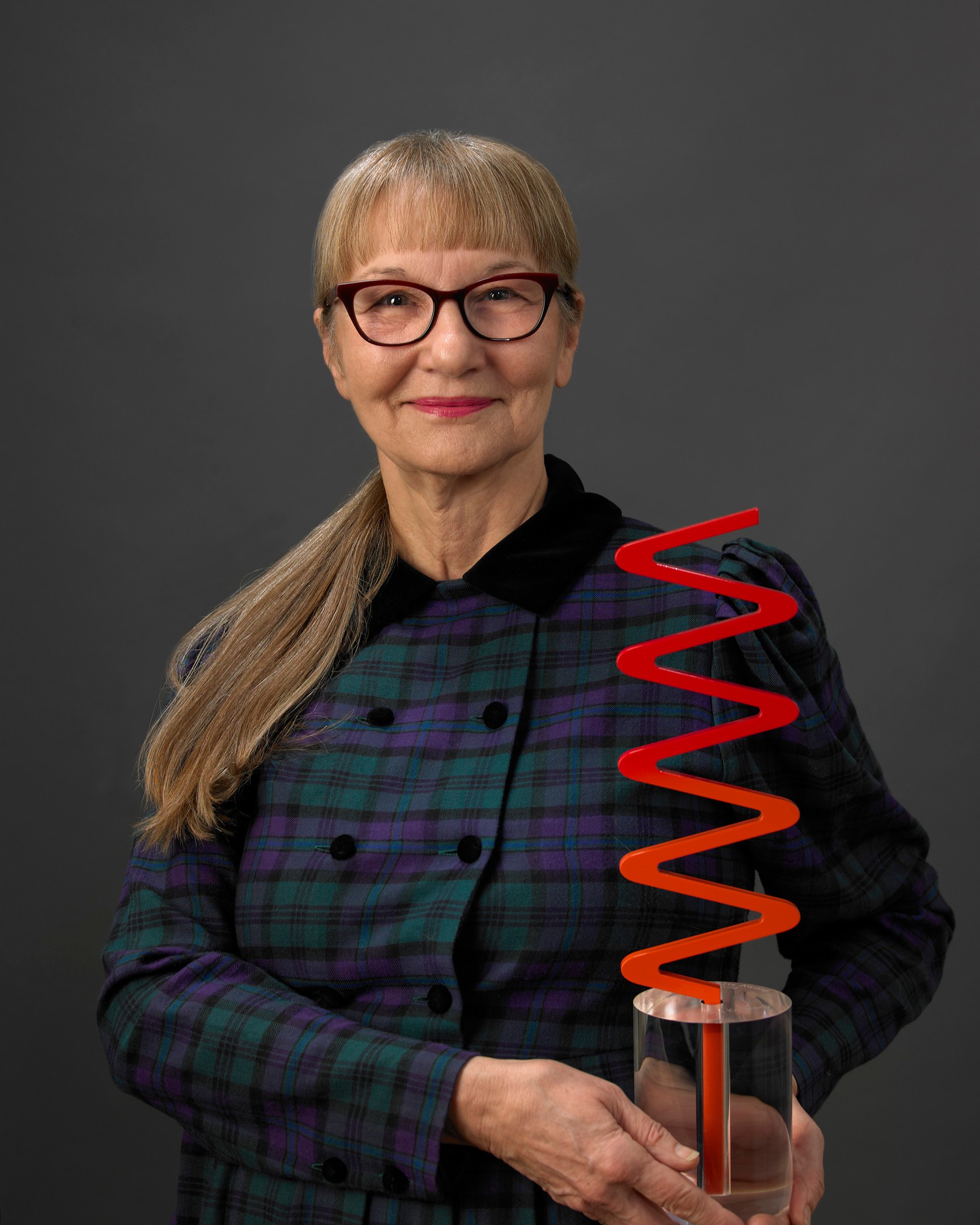 Marsha Kennedy
A consistent and prolific artist, for decades Marsha Kennedy has created art that engages with complex and powerful themes of motherhood, the body, ecology, environmental sustainability, and colonial history. She completed a B.F.A. at the University of Regina in 1977 and an M.F.A. at York University in 1981. Her work has been shown at solo and group exhibits across Canada and her art is in the collections of SK Arts, the University of Saskatchewan, the University of Guelph, the University of Regina, Mackenzie Art Gallery, Shurniak Art Gallery, Vernon Public Art Gallery, Esplanade Art Gallery, and Moose Jaw Museum and Art Gallery, as well as numerous private collections across Canada.
A retrospective exhibition of Marsha's work, titled Embodied Ecologies, toured Western Canada in 2020-22; it included more than 120 works from 25 public and private collections and was supported by a significant published catalogue. Kennedy's sustained and ongoing exhibition history, supported by critical texts, publications, and collections, establishes her significance and impact on Canadian contemporary art. Her work has been recognized by curators across Canada for its compelling feminist and environmental content, as well as for its artistic excellence. Marsha has also been the recipient of numerous provincial and federal arts awards and grants.
In addition to cultivating and honing her own artistic practice, Marsha has been a mentor and teacher to many new and emerging artists, working as an instructor of fine arts at the University of Regina for 25 years and participating in the CARFAC Artistic Mentorship program since 2006.