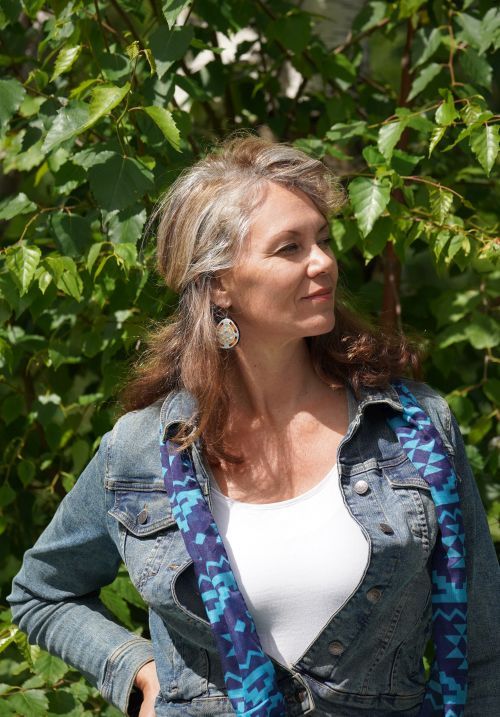 Leah Marie Dorion
Leah Marie Dorion's interdisciplinary work, including painting, documentary film, and children's books, finds its roots in her Métis heritage and the sacred feminine. A teacher, painter, filmmaker, and published writer, Leah sees her Métis heritage as a unique bridge between herself and all people.
Her paintings honour the spiritual strength of Aboriginal women, and they are infused with her belief that women are the first teachers to the next generation, playing a key role in passing on vital knowledge to all humanity. Leah holds Bachelor of Education, Bachelor of Arts, and Master of Arts degrees.
Her documentary film work showcases Métis culture and history, and she has had gallery showings of her artwork in Saskatchewan and Alberta. She has also contributed academic papers to the Royal Commission of Aboriginal Peoples and participated as resident artist at the Mann Art Gallery Métis Arts Program.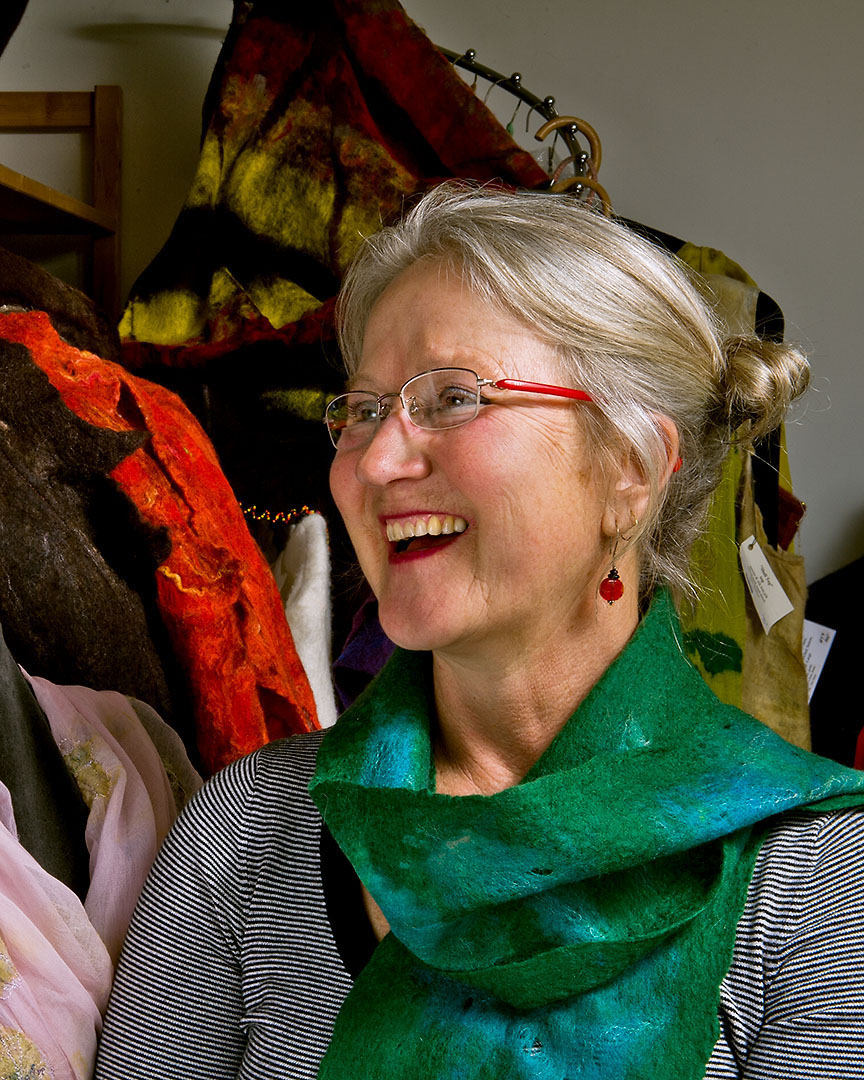 June Jacobs
For more than 40 years, June Jacobs has been drawing influence from the physical reality of the prairies – and its harsh, severe landscape – while addressing the social and environmental issues that prove so consequential, like environmental degradation, climate change, and human rights. Her fibre art incorporates natural animal and plant fibres, which she dyes using natural and contemporary techniques.
Her construction techniques encompass a range of approaches, from applique and quilting to machine sewing and surface embellishment through embroidery and beading, as well as felting, which is foundational to most of her work. Her studio practice involves honing her skills and challenging herself with works for national, international, and provincial exhibitions and private commissions.
She considers her signature to be "the organic nature of the work." Additionally, June has been an active participant in the arts community for decades, as a curator, educator, juror, arts organization member, and as the owner of the Hand Wave Gallery.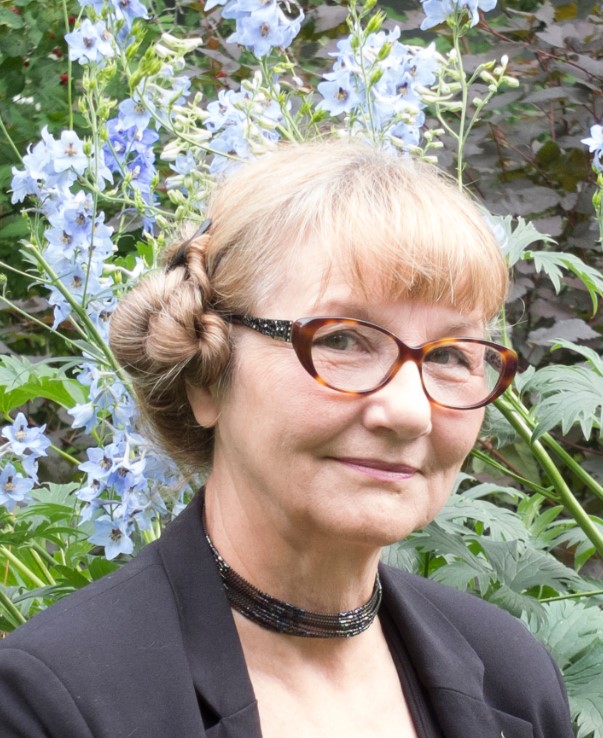 Marsha Kennedy
Marsha Kennedy's prolific career has been recognized provincially and nationally for its artistic excellence and for its contributions to feminist and environmental art. Marsha recognized early in life that her relationship with nature and other living things was fundamental to her quality of life, and that understanding and recognition later became the motivational force behind her art practice.
Kennedy's sustained and ongoing exhibition history, supported by critical texts, publications and collections, establishes her significance and impact on Canadian contemporary art. A retrospective exhibition of Kennedy's work, titled Embodied Ecologies, toured Western Canada in 2020-2022; it included more than 120 works from 25 public and private collections and was supported by a significant published catalogue.
In addition to cultivating her own artistic practice, Marsha has been a mentor and instructor to new and emerging artists, both in her 25-year career as an instructor of fine arts at the University of Regina and as a mentor with the CARFAC Artistic Mentorship program.