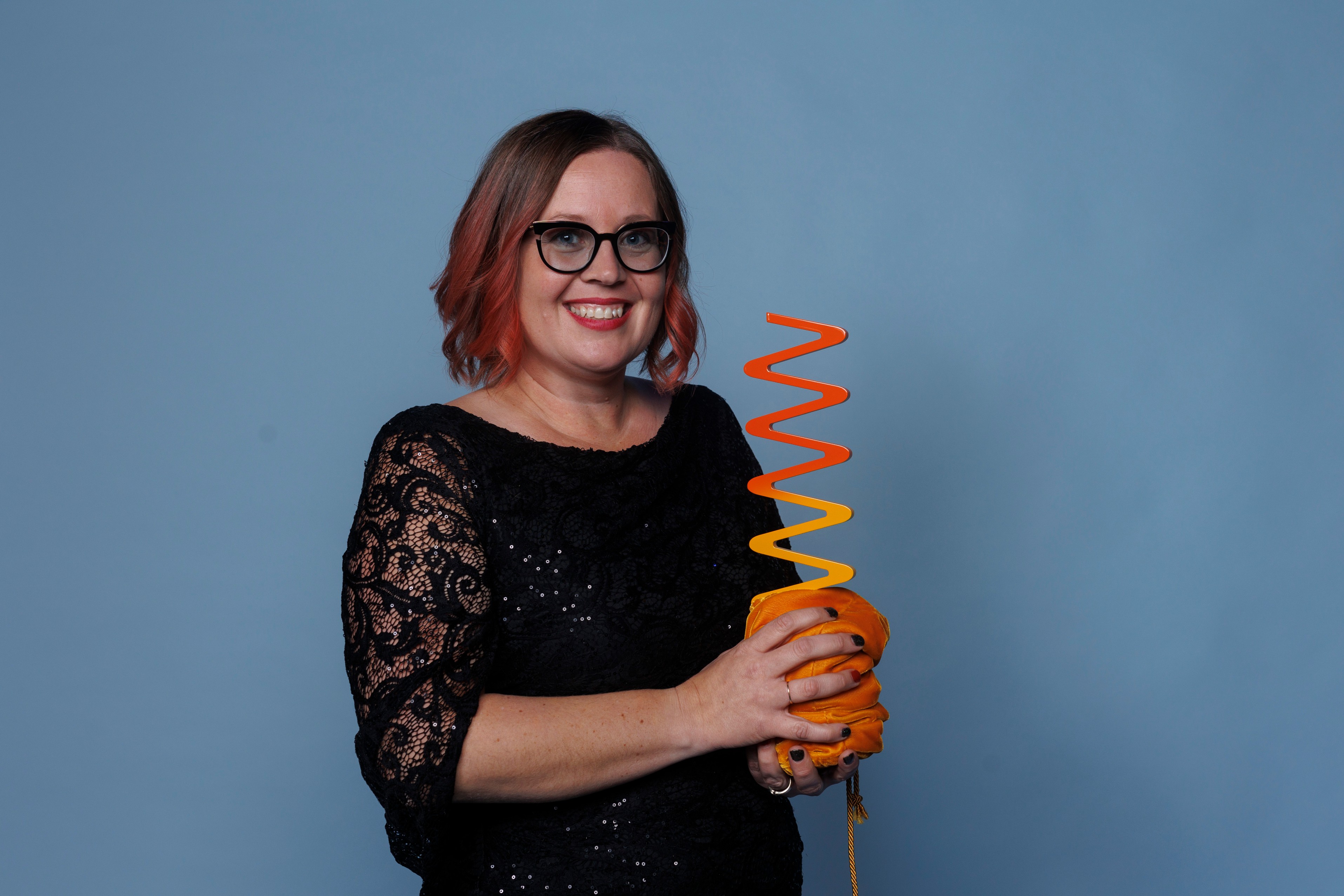 Michelle Grodecki
Michelle Grodecki is a Regina-based intensive needs teacher, mother, and advocate who has been involved in Saskatchewan's Deaf and Hard of Hearing Community since 2011 as an educator, organizer, and mother of a Deaf child. Following the identification of her son's hearing loss, Michelle founded the Saskatchewan Parents of Deaf and Hard of Hearing Children's support group to help the parents of Deaf and Hard of Hearing children identify and overcome the challenges and barriers their children may face when accessing education, recreation, and language. Michelle is passionate about raising awareness of Deaf issues and ensuring that every Deaf child in Saskatchewan has meaningful access to language and arts-based education.
Seeing the way relationships are deepened and new worlds open up when children and parents are able to connect through American Sign Language strengthened Michelle's passion for Deaf education and arts-based literacy programs, and in 2018 she obtained her post-Baccalaureate Diploma in the Education of Students who are Deaf and Hard of Hearing at York University. Michelle has also been a successful Artist in Schools grant recipient from 2018 to 2020, completing two critically-acclaimed projects – Apple Time and From Deaf Shame to Deaf Same – with the support of resident artist Chrystene Ells and Deaf community members Allard Thomas and Joanne Weber.
As an administrative team member of the Deaf Crows Collective, Michelle is involved with the development and execution of performances and art installations both inside and outside of the classroom that connect hearing audiences with the deaf and hard of hearing. She is currently the Vice-President of the Board of Directors at Saskatchewan Deaf & Hard of Hearing Services.