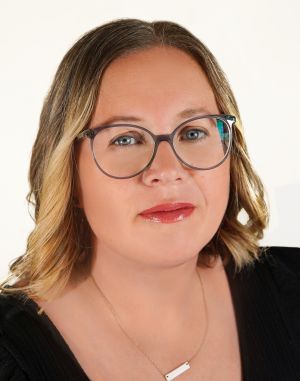 Michelle Grodecki
Michelle Grodecki, Deaf Crows Collective (DCC) member and teacher of the Deaf & Hard of Hearing (DHH), employs the power of art as a dynamic expressive vehicle for DHH youth in her classroom. From 2018-2022, Michelle partnered with SK Arts Artists in Schools and artist partner Chrystene Ells, supporting DHH student artists in the acclaimed production Apple Time (2019, Globe Theatre), and the installation Deaf Shame to Deaf Same (2022, Dunlop Art Gallery).
DCC supports collaborations between hearing and Deaf artists on performances, installations, and films that explore Deaf experiences and serve all visual or spoken communication preferences. Alongside Deaf artists Joanne Weber and Allard Thomas, Michelle collaborates as a creator and visionary to educate and connect communities through art.
Michelle believes it is vital for DHH individuals to have equal and meaningful access to the arts, and to be welcomed and appreciated as audiences and artists in safe, creative spaces.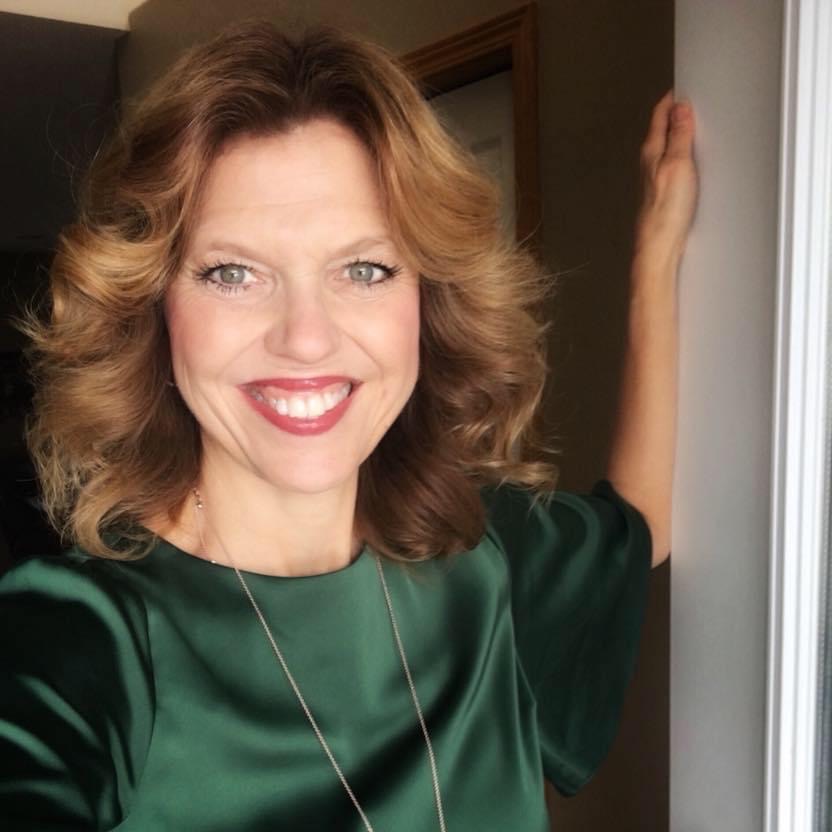 Sharon Gudereit
For 35 years, Sharon Gudereit's kindergarten classroom has been infused with music. A life-long educator, singer/songwriter, pianist, recording artist, and proud mother from Regina, Sharon sees music as a powerful tool for teaching, one that builds children's knowledge, understanding, self-esteem, and social skills.
Sharon works music into every aspect of the classroom, from math and science to clean-up time, and she is currently working on a children's album, with the first single to be released this fall. In addition to the classroom experience, Sharon also teaches choir at her school, and her students have gained confidence in performing and have learned to take pride in being part of a group, and together they have brought music to care homes and shopping malls, Remembrance Day ceremonies, and more.
Sharon became an author in 2020 and takes pride in having her award-winning book on the shelves of her school library. The excitement and pride that she has seen in young musicians as they build their skills, nurture their talents, and gain confidence has been heart-warming and fulfilling for her.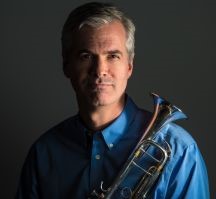 Dean McNeill
An award-winning jazz musician, composer, educator, and arts administrator, Dean McNeill has been contributing to the arts scene provincially and nationally for decades. Dean holds a Music Diploma from MacEwan University, an undergraduate music degree from McGill University, and a master's degree in music from the University of North Texas. He is a Professor at the University of Saskatchewan, where he has served as the Head of the Music Department and been the recipient of the department's Dwaine Nelson Teaching Award and the University of Saskatchewan Students' Union Teaching Excellence Award; he has also received the Saskatchewan Jazz Festival's Special Recognition Award and the Saskatchewan Choral Federation's Outstanding Administrator's Award.
Dean's recordings have been critically acclaimed and he has performed both classical and jazz repertoire on CBC national radio. Dean has composed and arranged music for symphony orchestra, wind ensemble, large and small brass ensembles, jazz combo, and large jazz ensemble, and his arrangements of the jazz standard All of You won an award from Downbeat Magazine for University Student Arrangement of the Year. Dean is currently serving as Artistic Director of the Saskatoon Jazz Orchestra.