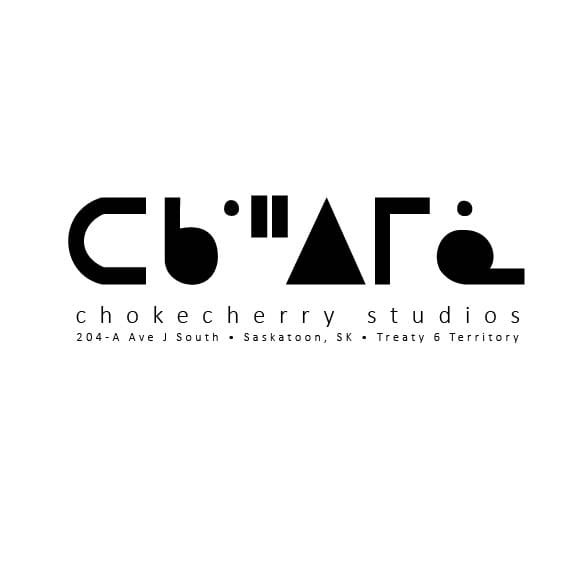 Chokecherry Studios
Located on Treaty 6 territory and the Homeland of the Métis, Chokecherry Studios is a youth-founded non-profit that offers arts-based programming and mentorship to young and emerging artists in inner-city Saskatoon. They take direction from, and are inspired by, their community and work together with other organizations and grassroots groups to respond to events and issues that impact their community through creative expression, mobilization and collaboration.
Together, with youth participants, Chokecherry Studios co-creates projects and platforms that elevate lived experience through art, storytelling, community engagement, and youth-led advocacy. Their work in the community is driven by their values, which are rooted in justice, partnership, and meaningful youth leadership. Their work is informed by principles of anti-racism, anti-oppression, harm reduction, and strengths-based approaches. They are committed to cultivating and nurturing safe(r) and brave spaces for youth, many of whom face multiple barriers. Storytelling is their medium and their mandate.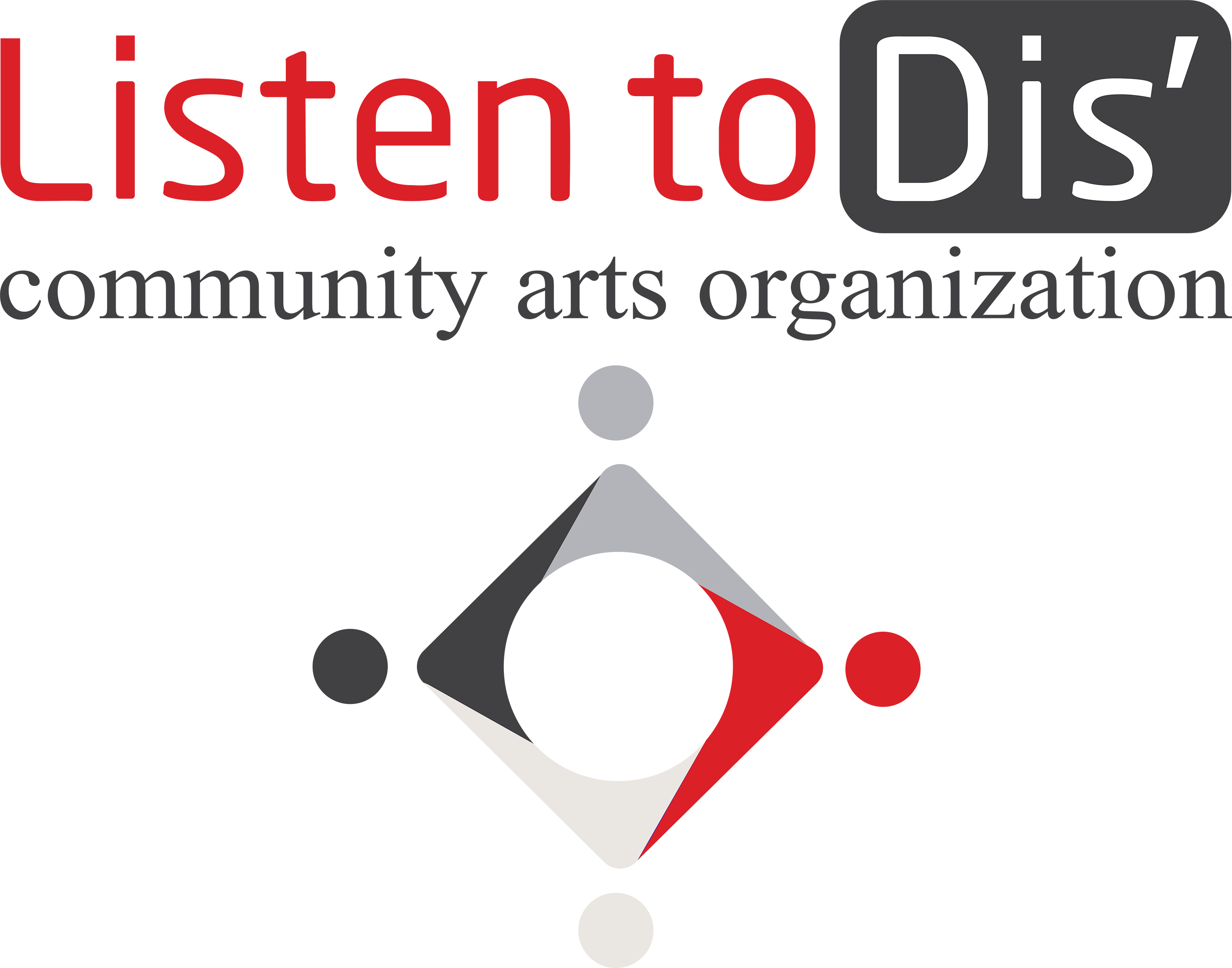 Listen to Dis'
Arts. Access. Agency. These three things are the foundation of Listen to Dis', Saskatchewan's first and only disability-led arts organization. Using art, advocacy, and education, the organization builds communities of open access in which disabled people can claim agency over their lives and bring their fullest expression into the world.
Through inclusive art practice, performance, and facilitated dialogue, Listen to Dis' weaves new realities for its members and the broader community, shifting people's perceptions of disability and creating understanding and appreciation for k/crip art, mad art, d/Deaf and disability culture.
Using inclusive somatic practices, the members and the organization encourage each other to nurture a healthier relationship to body, mind, and creative spirit, all while collaborating interdependently in the development of art and the cultivation of artists. Listen to Dis' envisions a world that belongs to all, where art is accessible, and where artists of all abilities can see their creative visions nurtured to fruition.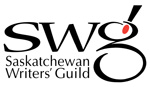 Saskatchewan Writer's Guild
For more than 50 years, the Saskatchewan Writers' Guild (SWG) has been representing Saskatchewan writers of every discipline and all levels of achievement. Founded in 1969, the SWG supports and encourages writers, nurturing excellence in the craft of writing while promoting public awareness of the written word and its value across the province.
The SWG also serves as an advocacy organization for Saskatchewan writers, working diligently to improve the status of authors, both published and unpublished, in the province, and increase public access to, and awareness of, Saskatchewan writers and their diverse bodies of work. The SWG also provides educational opportunities to writers of all ages and at every stage of their career through workshops, mentorship programs, and manuscript evaluation services. Membership to the organization is open and inclusive, welcoming all Saskatchewan writers and those interested in reading and supporting their work.