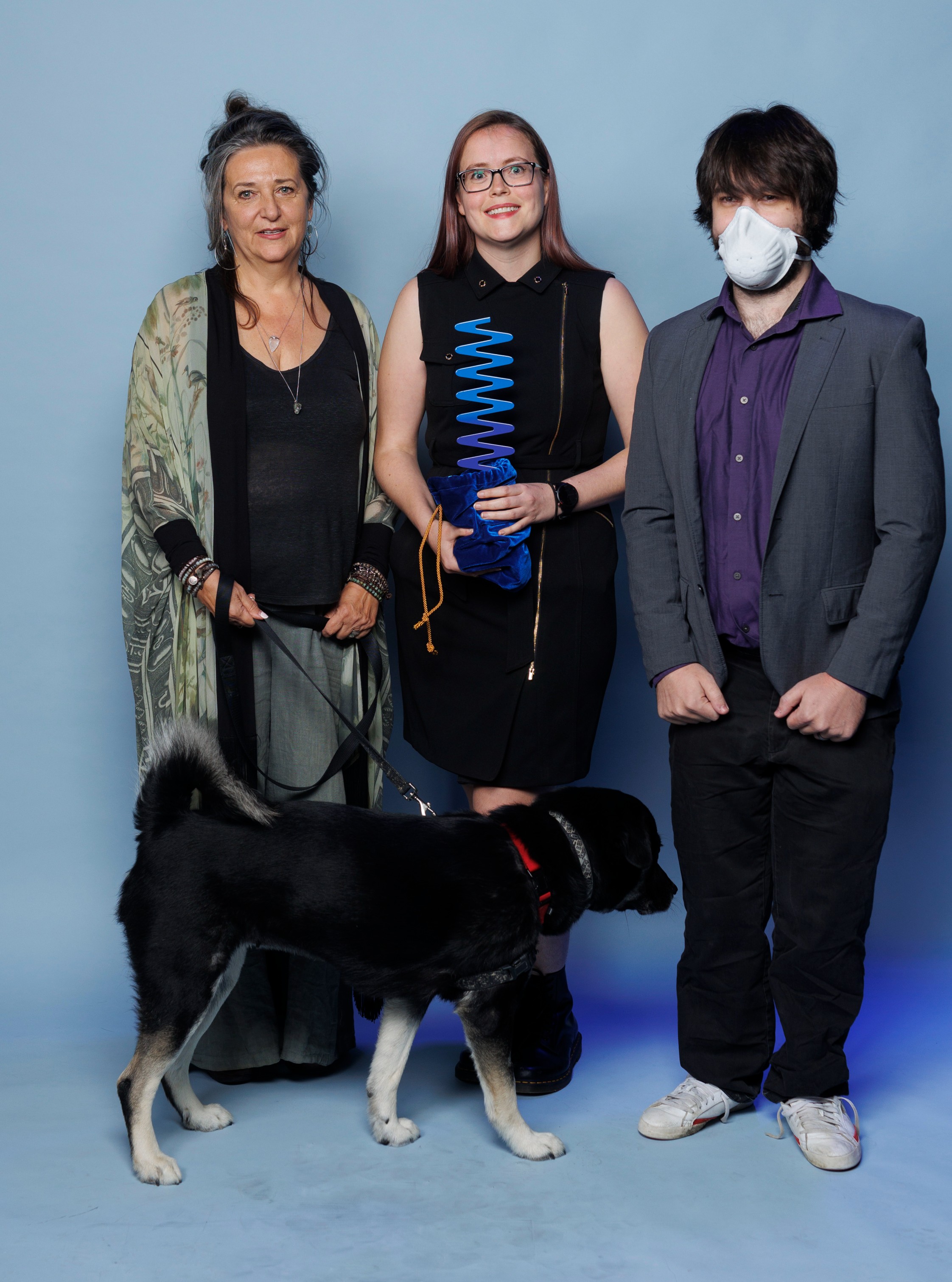 Listen to Dis'
Founded in 2006, Listen to Dis' has been bringing inclusive art practice, performance, and facilitated dialogue to Saskatchewan residents for 16 years. They are Saskatchewan's first and only disability-led arts organization, an organization with a vision of a world that belongs to all, is accessible to all, and where artists of all abilities have the space, support, and encouragement to nurture their creative vision into being.
Their mandate – Art. Access. Agency. – is shifting the way people perceive disability, creating understanding and appreciation for, k/crip art, mad art, d/Deaf art and disability culture.
Through intimate access, Listen to Dis' is weaving new realities for its members and the broader community. With the support of inclusive somatic practices, the members and the organization encourage each other to nurture a healthier relationship to body, mind, and creative spirit while collaborating interdependently in the creation of art and the cultivation of artists. Through art, advocacy, and education, Listen to Dis' builds communities of open access in which disabled people can claim agency over their lives and bring their fullest expression into the world.
Their vision is a world without barriers – be they physical, financial, social, or otherwise – where disabled people are free to create and experience art fiercely and fearlessly, and where their creativity and talent is nourished and celebrated.