Throughout June, we featured Indigenous artists on our social media pages as a celebration of National Indigenous History Month.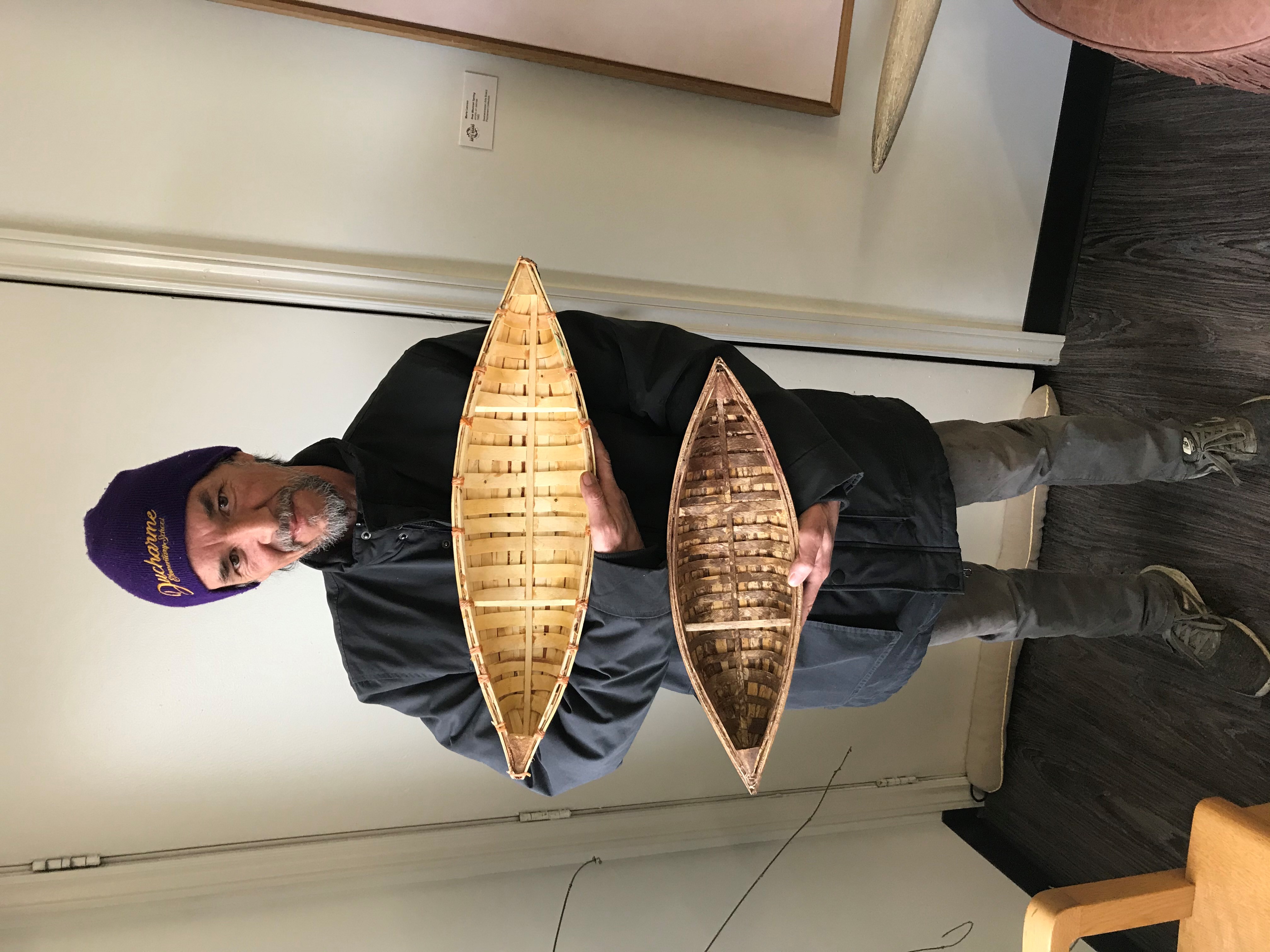 Bobby Janvier
Bobby Janvier of La Loche has been making traditional Indigenous art for 17 years. He learned his trade by watching others, and he taught himself how to create woodwork: "I'm not afraid to try something new." He makes miniature furniture, sleds, toboggans, boats, canoes and paddles, as well as some paintings. His favourite part of his practice is making the miniature items. While they are time consuming and require a lot of patience, he finds the practice rewarding and enjoyable.
Bobby likes to teach kids how to make traditional artwork, as he believes participating in art can keep them out of trouble. He can relate, as he got into trouble with the law when he was a youth. Art saved him. "I had to make my mind useful again, and that's how I did it." Bobby helps youth jump start their careers and teaches them "the ability to respect others and themselves and have more positive self-esteem." A single father of two, he wants to be a positive role model for his children and community and to ensure that traditional artwork skills are not lost.
---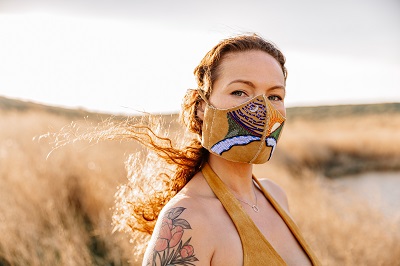 Vanessa Hyggen
Vanessa Hyggen is a Woodland Cree and Norwegian painter and bead artist from nemepith sipihk (Sucker River), in Northern Saskatchewan. Vanessa is a member of the Lac La Ronge Indian Band and lives in Saskatoon. She is interested in using memory, tradition and themes of nature in her work. The pandemic influenced her art, and she beaded four hide masks, one of which is part of the Ryerson Fashion Research Collection, and another which is touring across Canada in "Breathe. (2nd Wave)." Vanessa's painting, Treaty Annuity (2018), was purchased for the Indigenous Art Collection of the Government of Canada, and she has been a part of two art collaborations at the University of Saskatchewan: mÎkisak ikwa asiniyak/ Beads and Stone / Lii rasaad aykway lii rosh (2019), and anoch kipasikônaw / we rise / niipawi (2020).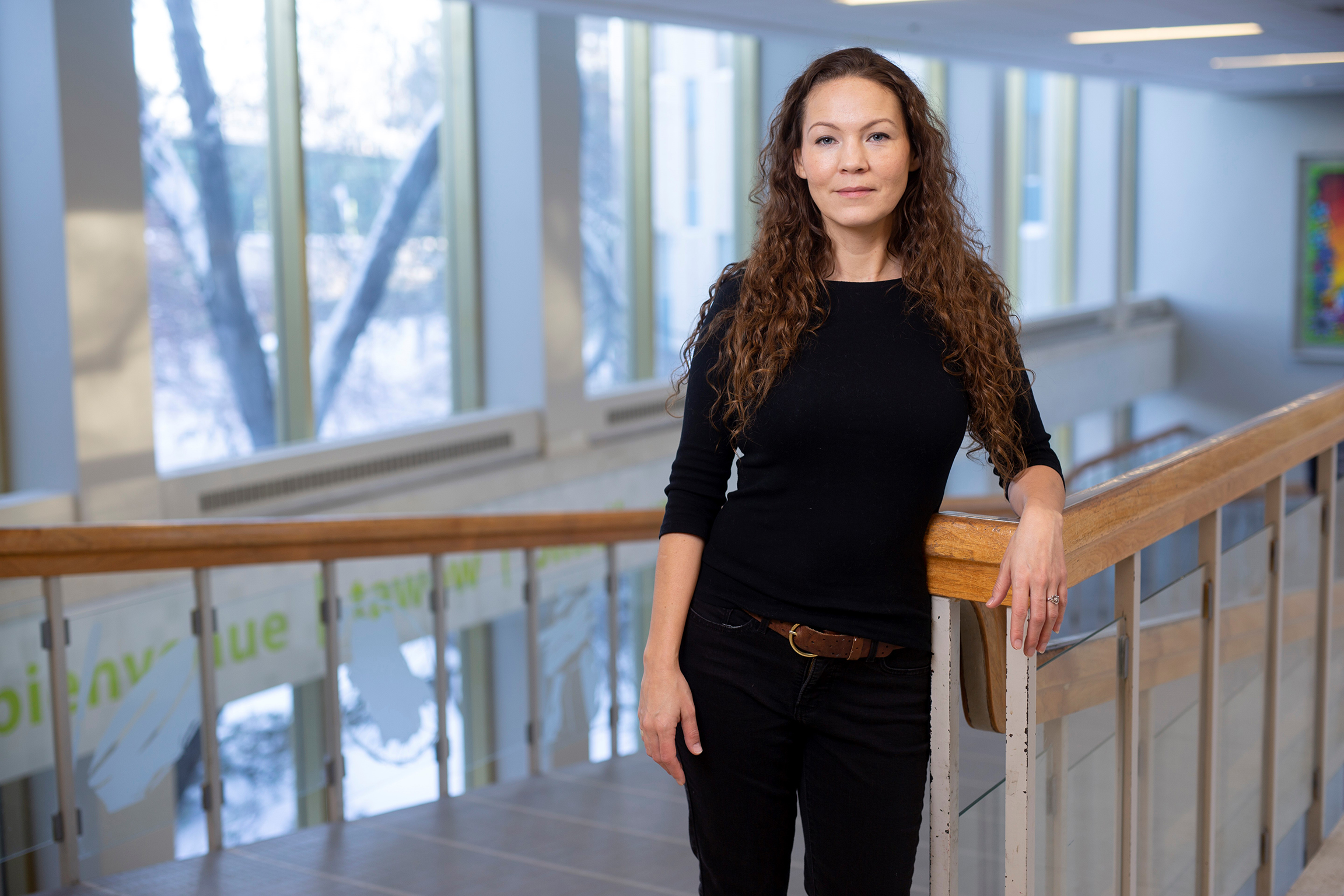 Vanessa recently completed 14 pieces for a SK Arts grant, a body of work that highlights the beauty and diversity of northern Saskatchewan muskegs.
---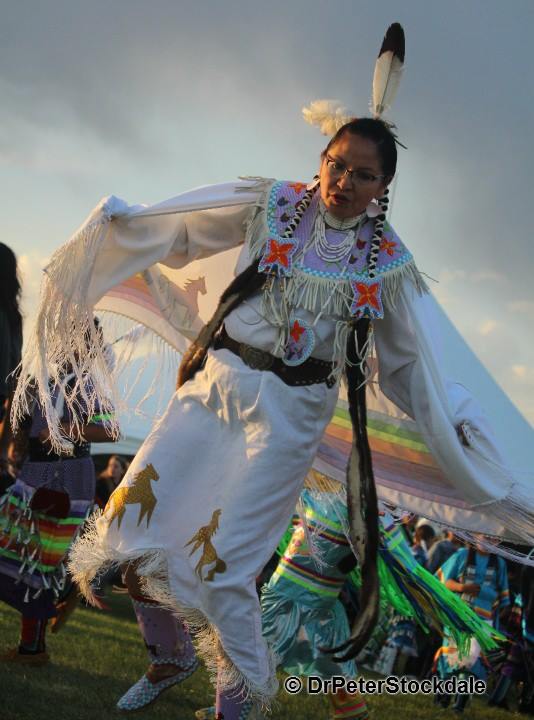 Christine Deiter
Christine Deiter, Seven Star Woman, is from the Peepeekisis Cree Nation and is a practising artist and traditionist.
Christine is Cultural Coordinator for the Invitational Shared Services Initiative, which supports First Nation education authorities partnering with provincial school divisions. She also provides land-based teaching for Pre-K to Grade 6 students at Goose Lake School on the Zagime Anishinabek Nation.
A usual week would find Christine in each classroom providing indigenous cultural lessons not found in a book. She uses total physical response, such as yoga and sign language, to teach the Anishinaabe language. She brings in resources and people to expose the students to not only traditional culture – singing, dancing and round dances – but also to contemporary art forms like Indigenous fashion.
Land-based teachings include nature walks, snaring rabbits and the building of tipis, as well as ice fishing, community feasts and equine therapy.
Christine is currently learning to create traditional lodging. Lodge making is not only sewing the tipi up, but you also have to learn the teachings and the responsibility that comes with it.
---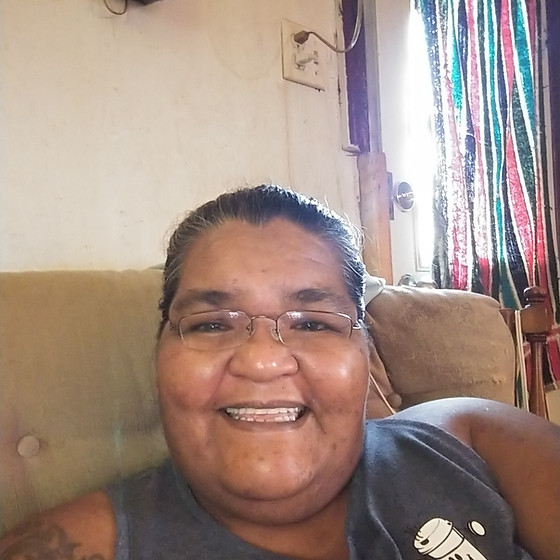 Monique Nind
Monique Nind of Grenfell has been drawing and painting since 2005. She was inspired to pursue art because of her late aunt, Mona Thasher, who was a well-known Inuvialuit artist.
Monique was recently awarded a grant through the SK Arts Indigenous Peoples Art and Artists Program. She completed a series titled "The Love of Fishing" that consists of four paintings (24" x 36" in size), using pencil, acrylic paints, markers and a finishing coat. "The paintings tell the stories of my youthful love of fishing in the north and how those memories have stayed with me during my eight years of transition to the small prairie community of Grenfell," she says.
Her artwork has been collected as far as the Netherlands, as well as in Quebec, Ontario, British Columbia and across the Northwest Territories. As a new artist, she is looking forward to continued learning in many art forms.
Monique says, "Art, for me, has been a source of expressing my feelings. It gives me focus, empowerment, confidence, expressive power, healing and a giving of self. It allows me to show the community as side of myself that I want people to know."
---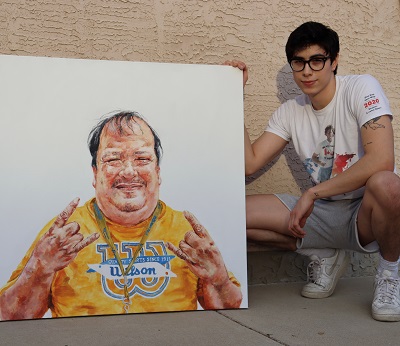 Zachary Lavallee
A visual artist who hails from the Star Blanket Cree Nation, Zachary Lavallee has a background in psychology and is pursuing a social work degree. He is finding ways to combine his skills in a project to create larger-than-life portraits of disenfranchised Indigenous people in Saskatoon.
His latest piece features Dougie, a locally famous Indigenous man who is a client of The Lighthouse Supported Living, where Zachary used to work. Zachary encountered Dougie in downtown Saskatoon and took him for lunch to explain the project. He then paid him to take a reference photo for the painting.
Zachary represents disenfranchised Indigenous individuals through art, because they are often pushed to the side in society: "Being the focus in art brings awareness to their existence. It celebrates Indigenous people who have traditionally been uncelebrated and acknowledges the strength and endurance of people living through poverty. I do not want to focus on hopelessness of poverty but rather the courage of overcoming it," he says. "This also goes against traditional Eurocentric views of art in representing traditional beauty and culture."