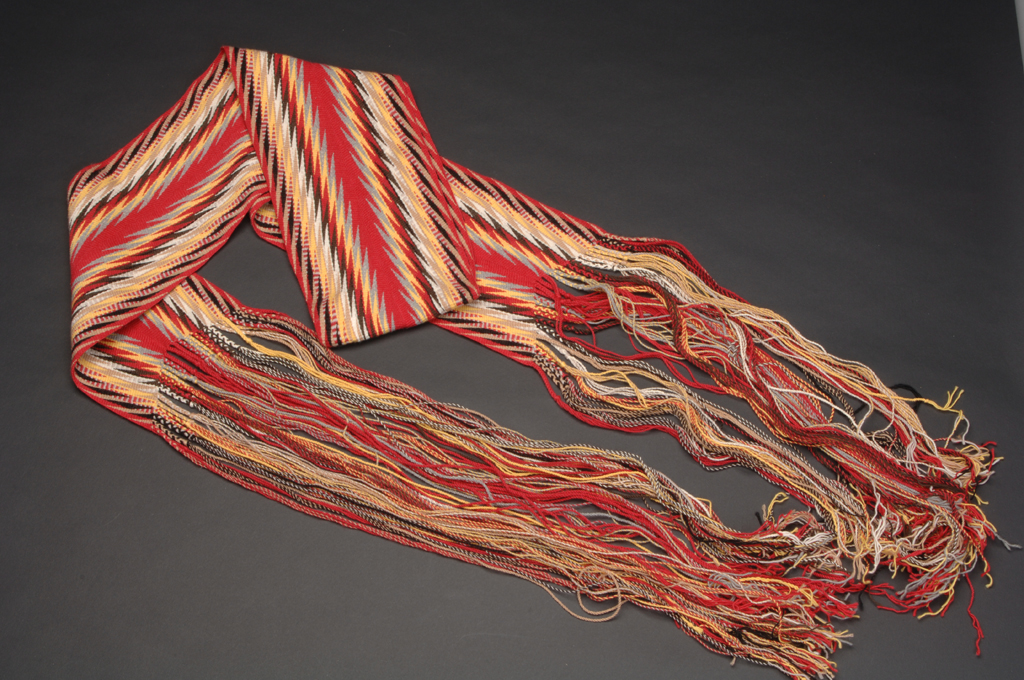 EDIT: This project has ended.
SK Arts' Permanent Collection is seeking work by Indigenous artists in Saskatchewan.

We're looking for objects such as moccasins, mittens and gloves, hats and other non-ceremonial clothing items, bags and carrying cases, lanyards, dolls, medallions, earrings, necklaces and other jewellery, sashes, weaving, blankets, cushions, rugs and related home décor.
Objects should be original work designed by the artist rather than mass-produced items such as digitally printed t-shirts, mugs, and blankets or dreamcatchers and other popular tourist-market items made overseas. SK Arts will not accept submissions of regalia (including pow wow and other types of regalia) or any type of ceremonial objects. If you have questions about whether your work qualifies for purchase, please contact the Collections Assistant listed below.
You may submit images of up to three (3) works for consideration that are examples of your personal style and skill as an Indigenous artist, as well as your Nation and/or community. Please do not send actual works.
There are a number of ways to apply, including by email, online and phone. To start your application, contact Jessie Short, Collections Assistant, before October 18, 2021 at This email address is being protected from spambots. You need JavaScript enabled to view it., 306-519-1047 (Regina) or 800-667-7526 (toll-free).
To apply, you will need:
Name
Contact information (phone number, mailing address, and email address, if possible)
Indigenous affiliation (i.e. your First Nation or your Métis or Inuit home community)
Title of each work
Medium (a list of the materials used to make each piece; for example: wood, paint, beads, thread, moose hair, ricrac, etc.)
Images of one to three pieces for sale (the full object in good light, as well as details like backings or finishing on beadwork or quill work, if this is the type of work you are submitting. You may have to submit multiple photos with different angles for each item.)
The price of each work (minimum $50, maximum $700 per work)
A description of your work (maximum 150 words). You may want to explain what makes your work unique. Is there any important information or stories behind the work that you want to share?
FAQs
Image: Scott Duffee, Red Ceinture Fléchée, circa 2005, fingerwoven wool
Front page: Joyce Goodwill, Rug (#67064H), 1967, wool/cotton