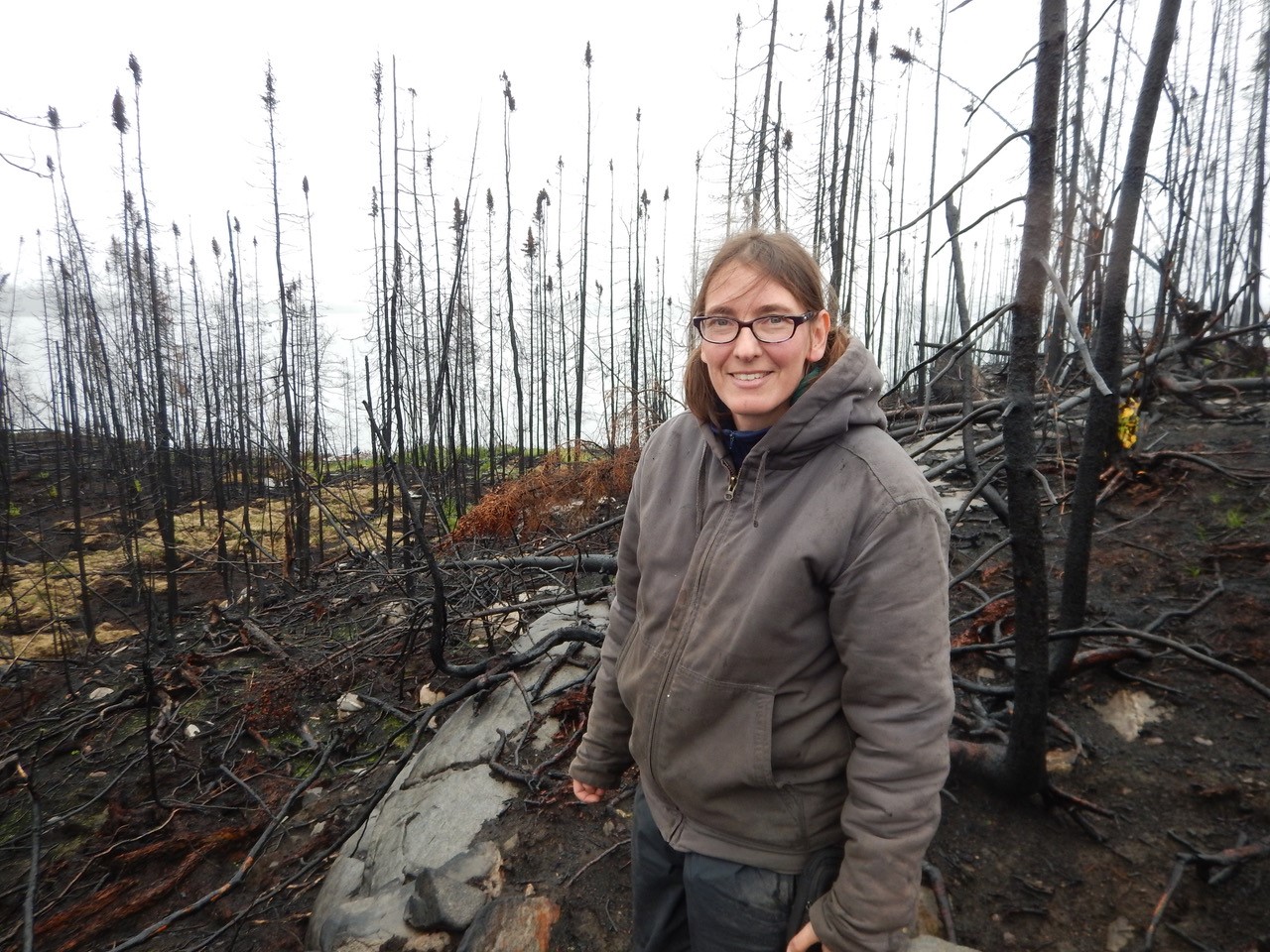 Miriam Körner had planned to travel to research her latest novel but had to come up with a new plan after the pandemic hit.
2 min read
A sense of place plays a major role in all of Miriam Körner's writing. For her latest novel, Burnt, she planned on visiting locations her protagonist, Mia, encounters in her journey. Grants from SK Arts and the Canada Council for the Arts were to help her travel to Toronto and Great Slave Lake, Northwest Territories, for three weeks each to conduct this research.
"I have found that the first drafts of my novels require a great amount of contemplation – of getting to know the deep psychological motives, dreams, fears of my characters, of understanding my world from their point of view and of making time to connect with the place where the novel is set," she says.
Living near La Ronge, Körner has a lot of experience with northern settings but is unfamiliar with large urban centres. "I decided I needed to go to Toronto to give the city a chance and not just have it as a jumping point to move my novel forward. I really wanted to do the setting justice." She planned to walk the streets to see what her character would see and to understand how long it would take to get from one location to another.
Then COVID-19 hit. At first, Körner waited to see what would happen. And then she waited some more. Eventually she decided she couldn't keep her project on hold any longer – she would need to take a new kind of journey.
Instead of strolling Toronto's streets, she took virtual tours of the city, including watching hours of YouTube videos of driving streetcars. "I think it was a blessing I couldn't go to Toronto. I had to do my research differently and give more thought about the city. I had to dig really deep," she says. She also worked with literary consultants in both Toronto and Great Slave Lake to ensure the authenticity of the settings.
As part of her process, Körner speaks with locals about their experiences with the land in the settings where her novels take place. The switch from in-person interactions to phone conversations has been a challenge. "People say, 'I can't explain this in words – you have to see it – you have to experience it.'
"It made me think – we're making everything digital – what are we missing? You can read books and scientific studies, but oral tradition and storytelling, the time it takes and the setting…that is something that can't be reciprocated." She goes on to say, "I long for that deeper connection that I can't have right now."
In her home community, people are weathering the pandemic by spending more time on the land. "Lots of forgotten connections are being strengthened by staying in the north and being in the north," Körner notes.
Given that the majority of her income involves contracts, travels and presenting workshops, all of which have been cancelled due to COVID, she is grateful for the grants. "It has made it easy for me to stay at home and write."
Photos:
Top: Miriam Körner near her burnt cabin three month after a wildfire.
Bottom: Before and After: Coming to terms with losing a home in wildfires inspired the writing of Körner's forthcoming novel.
Photos by Quincy Miller