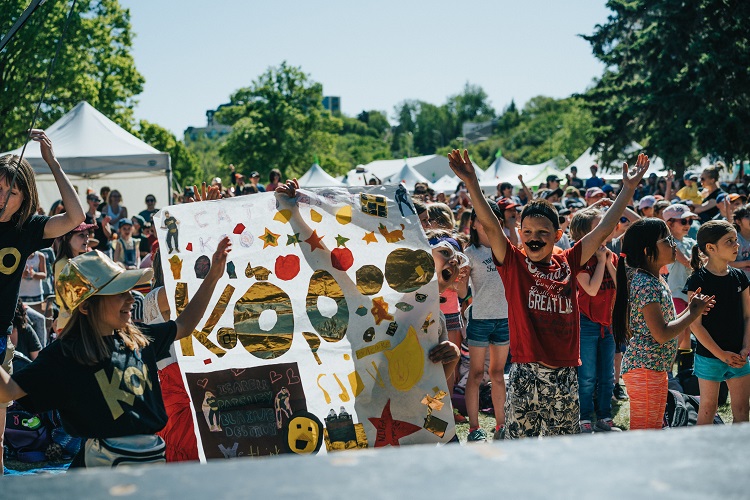 When the COVID-19 pandemic hit, the Nutrien Children's Festival of Saskatchewan initially planned to postpone the summer event until September 2020. Then it became clear that September wasn't a viable option. Instead of cancelling altogether, the festival decided to do something different.
"Children needed something. They were pulled out of school, pulled away from their friends and isolated," says Darcie Young, General Manager of the festival. "We are an organization where people congregate – the interaction between children, artists and performers and families are our foundation. We wanted to move forward with that and also honour our mandate of being a provincial festival."
The solution was to move everything online and extend the festival into an entire month of activities taking place August 3-31. The festival typically attracts 10,000 visitors to Kinsmen Park in Saskatoon over the course of four days in late May/early June. Going online means that families from all over Saskatchewan can take part, with no need to buy a ticket. "The reality of a lot of families is that they are down to one income or no income at all. This felt like the right year to move to a festival that was free for everyone to attend," Young notes. "We're hoping as many children as possible can come out to our party."
The arts-based festival will take place on the festival's YouTube channel and homepage, with videos running the gamut from theatre to cooking to read-alouds to African drumming. "We're trying to be as diverse as possible in our programming. It reflects the community we're in, as well as being inclusive of all abilities, nationalities, linguistic groups and sexual orientations. We're hoping our programming reflects our outlook of where we want to take the festival in years to come," Young says.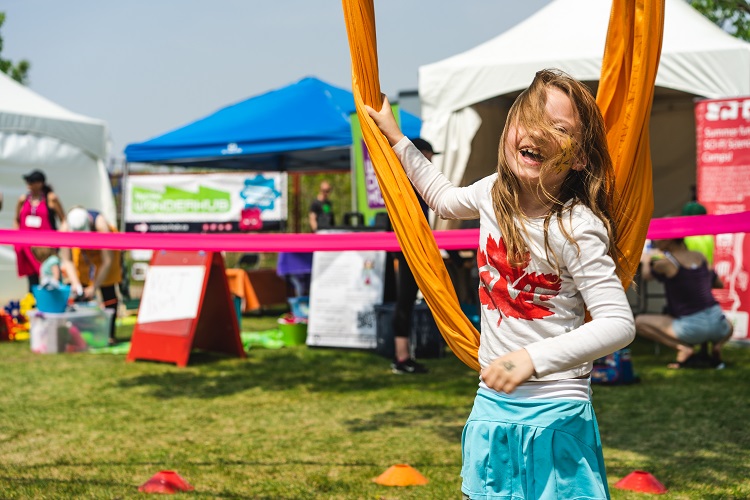 Young recognizes that not every household has a device on which to participate in the festival or adequate internet coverage to stream the activities. So, they assembled 2,000 free swag bags full of gifts from the festival, sponsors, community partners and some artists. "If a child can't take part in the virtual festival because of coverage, at least with these packages, we are sending something from the festival out to them."
With so many events cancelled due to COVID-19, "A lot of people are thinking that's nothing's happening. That's the greatest fear – that everything has just stopped." Young continues, "We want people to know that this is our way of giving back to you, and we're still here. Our hope is that children walk away from festival and have a little fun this summer."
Participate in the festival via the Nutrien Children's Festival of Saskatchewan website. Videos are rolled out twice daily and are up for the entire month, so you can watch on your own schedule.
Photos of 2019 Nutrien Children's Festival of Saskatchewan by Golden Media