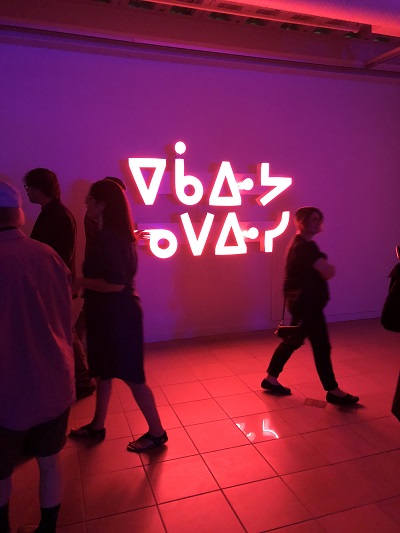 SK Arts was pleased to add ēkawiya nepēwisi by Joi T. Arcand to our Permanent Collection at the recent submission deadline.
As with Arcand's previous work, ēkawiya nepēwisi speaks to promoting the use of traditional Indigenous language in public spaces. "It's important to educate people about the Cree language and that we have our own origin stories about the syllabics writing system. I just want to highlight that in my work, because language is something that is important to the culture. There are many teachings about our way of life embedded in the writing system and language," she says.
The title of the work means, "Don't be shy." Arcand explains: "It's a phrase I find is very common when learning language. You have to put aside a lot of feelings of shame or intergenerational trauma that comes with trying to relearn one's ancestral language. You have to push through those feelings and just do it, whether you make mistakes or not."
This neon piece is part of Arcand's Wayfinding series. In a 2019 BlackFlash Magazine article, Cheryl L'Hirondelle notes that the series embodies "old-school" graffiti-like tagging using the nēhiyawawin (Plains Cree) glyph system, while also referencing "new-school" approaches through material, such as neon, and location.
In a gallery setting, the neon artworks transcend their literal meaning by speaking visually and making the works accessible beyond their inherent language. Arcand chose to work with neon, because "it's meant to be visually appealing, and it kind of plays with some ideas of different timelines. Neon is often attributed to nostalgia or harkening back to a certain time period. In this time period for Indigenous people, we're not given the same opportunities as mainstream Canadian or American societies, where you would see these neon signs. It's playing with the idea of an alternate timeline."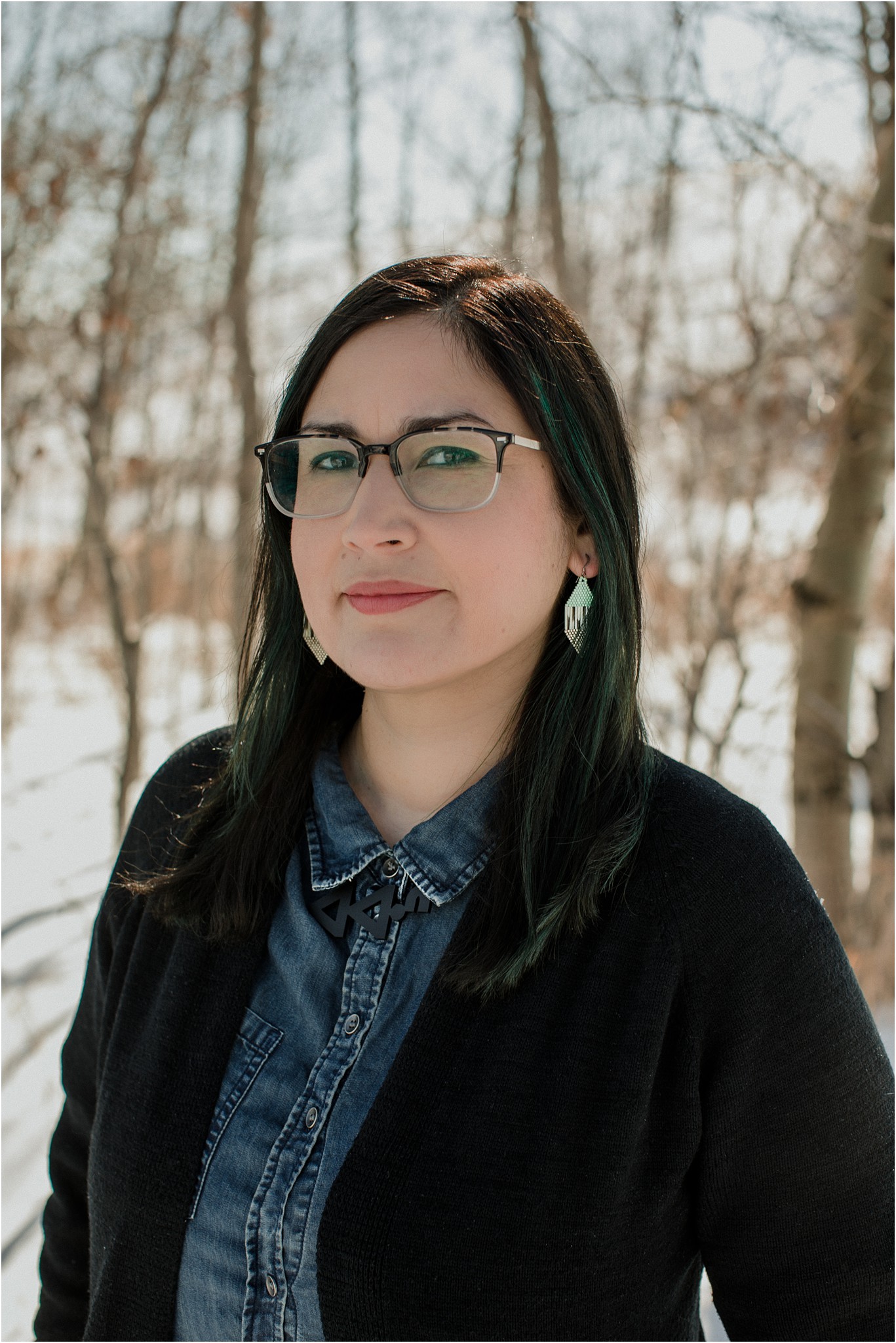 From Muskeg Lake Cree Nation on Treaty 6 Territory, Arcand earned her bachelor of fine arts from the University of Saskatchewan in 2005 and was shortlisted for the prestigious Sobey Art Award in 2019.
Arcand wanted ēkawiya nepēwisi to be part of the SK Arts Permanent Collection because the Plains Cree language is tied to place in the prairies. "It was important for me to have the work returned to the place where the language is spoken," she says. "I know the work will be taken care of and be able to be exhibited in ways that I might not be able to do as an individual artist. I'm happy to have it be more accessible to the community through SK Arts."
Photos:
Top: Joi Arcand, ēkawiya nepēwisi, 2019, neon, at the exhibition, she used to want to be a ballerina, at the College Art Gallery in Saskatoon in 2019. Photo courtesy of SK Arts Permanent Collection
Bottom: Joi Arcand. Photo by Sweetmoon Photography